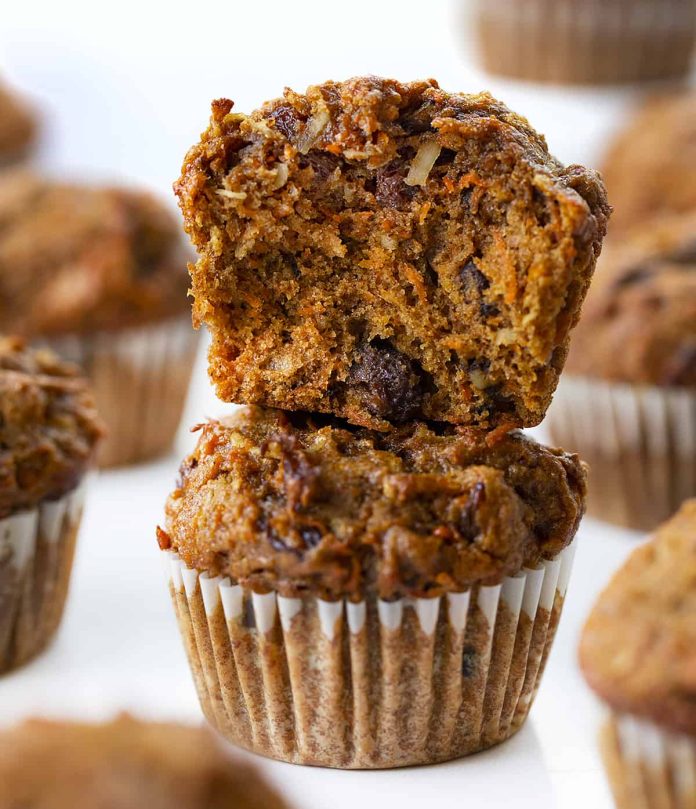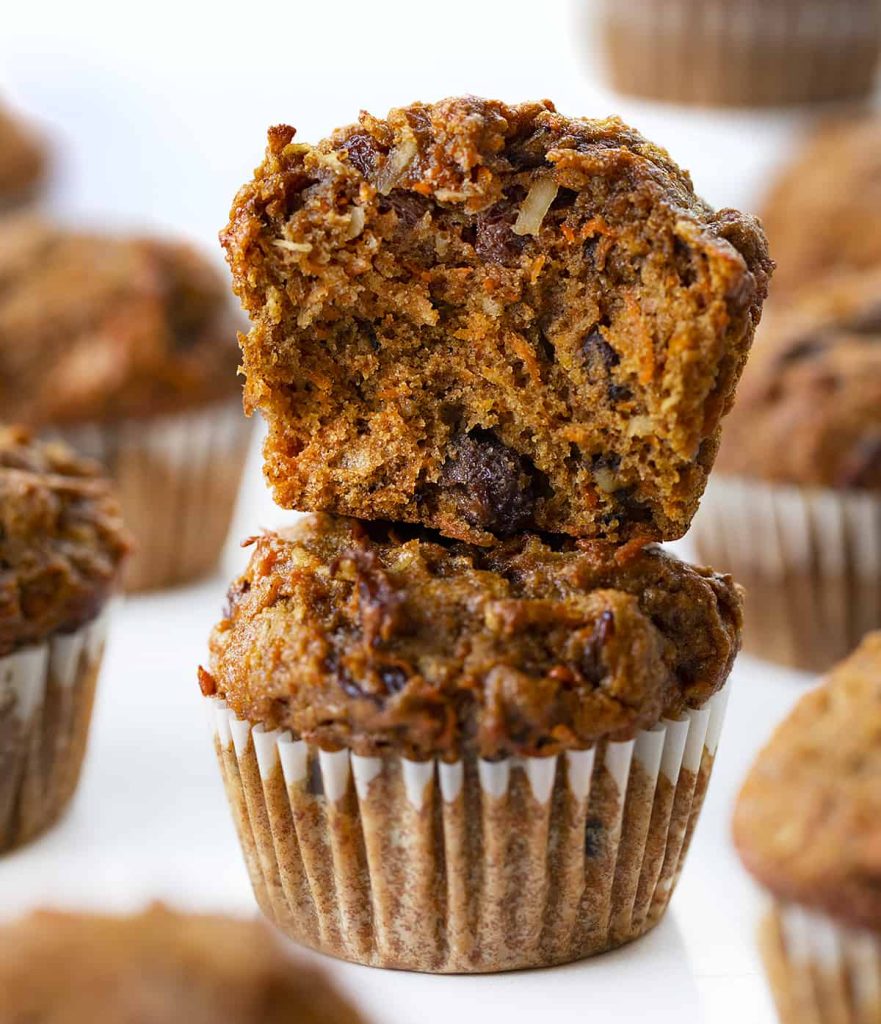 The Morning Glory Muffin is made with whole wheat flour, sultanas, carrots, apples, coconut, walnuts, and orange juice and is the perfect way to start your day.
What is a Morning Glory Muffin?
Morning glory muffins are a gorgeous and delicious way to start the day, but there is some history behind them. The original recipe was created by Pam McKinstry in 1978. She owned the Morning Glory Café in Old South Wharf on Nantucket Island in New England. Today, you can find many variations of the muffin. Most, however, are vegetables and fruits.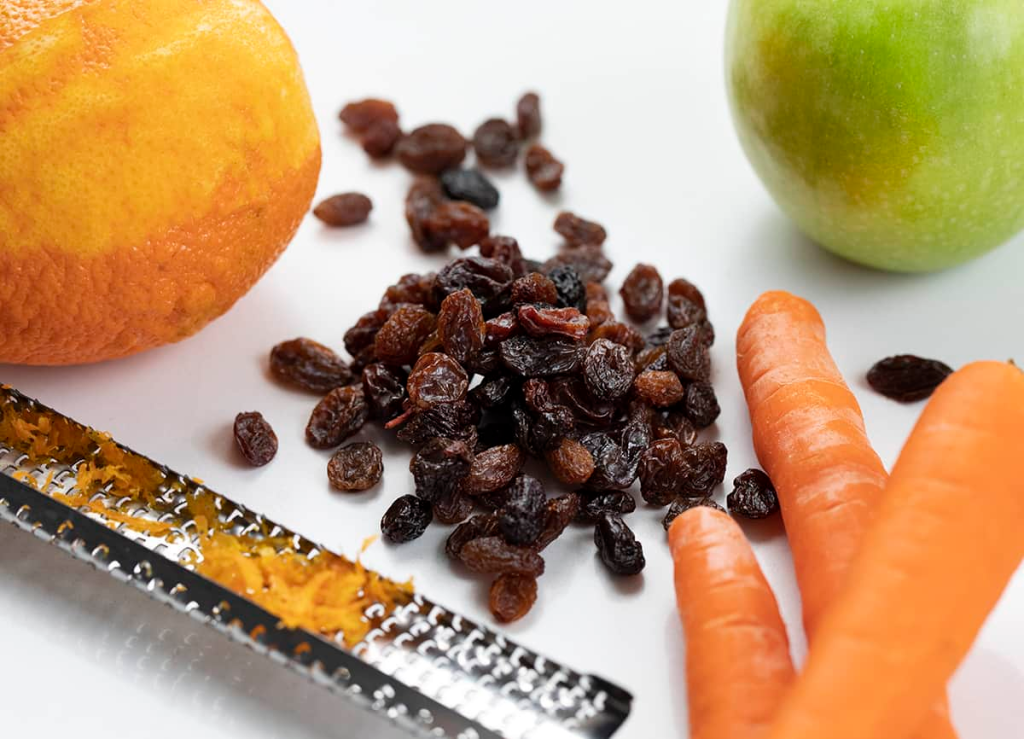 Ingredients
These muffins are highly nutritious.
Sultanas : Sultanas are rich in fiber, iron, and antioxidants. In addition, it is an excellent source of carbohydrates for endurance athletes. Soak sultanas in hot water for 10-15 minutes to fluff them up before adding them to muffin batter.
Carrots : There are claims that carrots are a perfect health food. They are rich in nutrients and are a good food for weight loss. They improve eye health, lower cholesterol, and even prevent cancer.
Apples : Apples are said to improve intestinal health and help reduce the risk of chronic health conditions. In addition to Granny Smith, you can use Honeycrisp, Braeburn, Pink Lady, and other apples.
Coconut : Although high in fat, coconut's antioxidant and antibacterial properties are good for your health. However, if you do not like coconut, you may omit it from this recipe.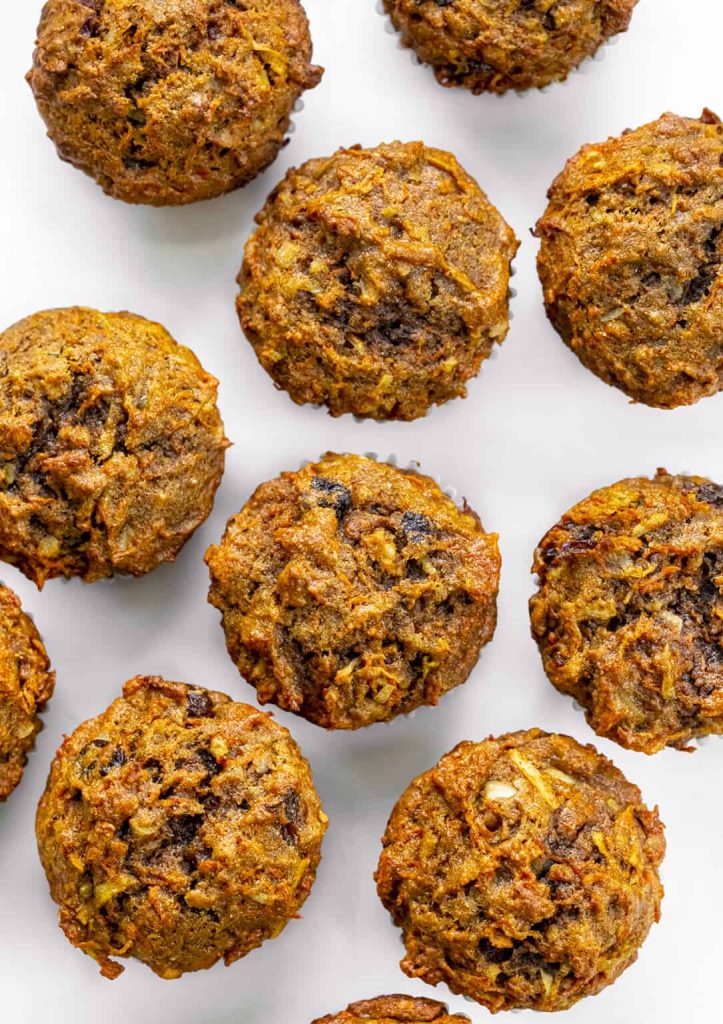 Are petunia muffins healthy?
There is always an argument when claiming something is healthy. However, I think these muffins are in the healthy category because of the many healthy ingredients used. Morning Glory Muffins are great for breakfast as well as a snack.
Muffin Variations
If you look at the recipes for Morning Glory Muffins, you will see that many of them vary from one maker to another! This is a very simple recipe. This is a simple recipe that you can make yourself. Here are a few ideas to get you started.
If you don't like sultanas, add cranberries or other dried fruit.
Use less brown sugar or substitute honey. If you substitute honey, use a little less than brown sugar and watch the consistency.
Try different kinds of nuts, such as peanuts. Also, simply omit the nuts.
White flour can be replaced with whole wheat flour. You can also use gluten-free flour.
Place sunflower seeds on top of the muffins.
If orange juice is not available, try other fruit juices such as apple juice.
No dairy? Try using eggs instead.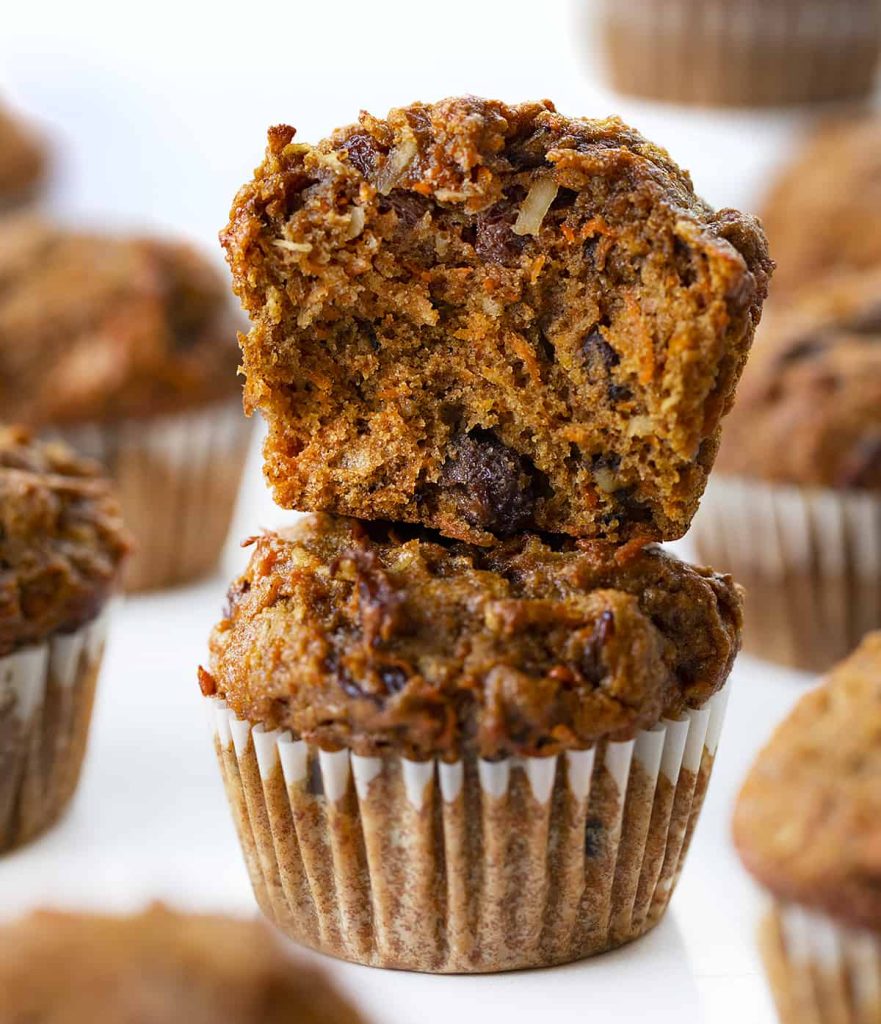 How to store muffins
Baked morning glory muffins can be stored in an airtight container at room temperature for several days. They can also be stored in the refrigerator.
Can these muffins be frozen?
Of course you can. Once the muffins have cooled completely, they can be stored in a freezer container for up to 3 months. To enjoy them, thaw them at room temperature for a few hours.
Morning Glory Muffins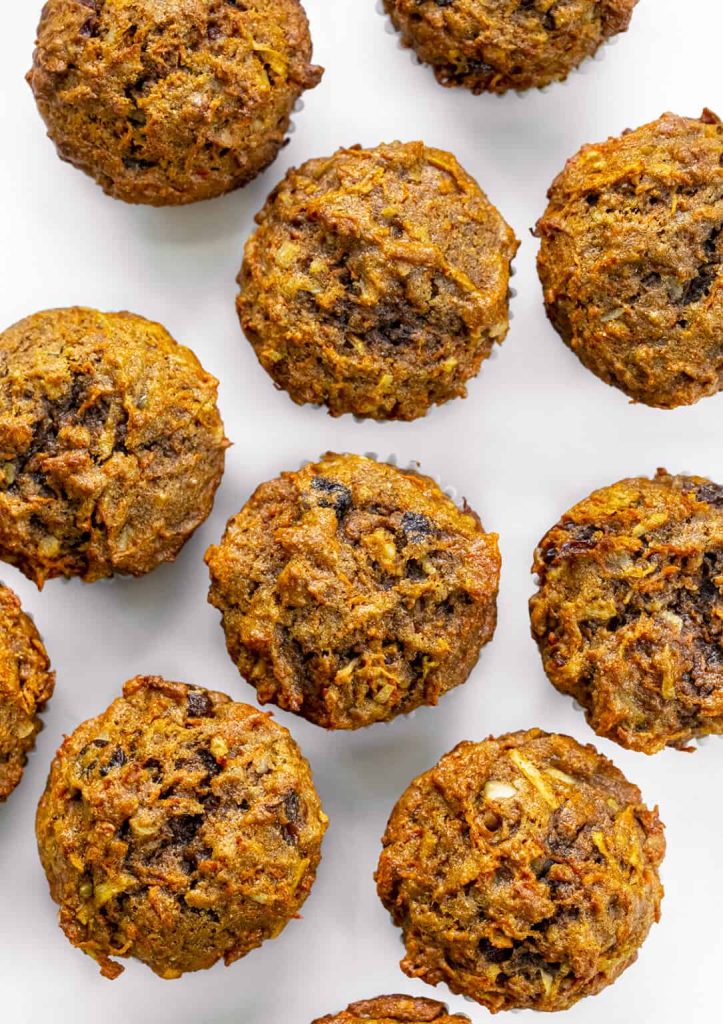 Preparation time 30 minutes
Cooking time 25 minutes
Total time 55 minutes.

Made with whole wheat flour, raisins, carrots, apples, coconut, walnuts and orange juice, these muffins are the perfect way to start the day.
Ingredients
½ cup (72.5 g) raisins
2 cups (240 g) whole wheat flour
1 cup (200 g) light brown sugar, packed
2 teaspoons baking soda
2 teaspoons cinnamon
½ teaspoon ginger
½ teaspoon kosher salt
8 medium carrots, peeled and finely grated, excess moisture squeezed out (about 2 cups)
1 large Granny Smith apple, peeled, cored, and grated, excess moisture squeezed out (about 1 cup)
½ cup (46.5 g) shredded sweetened coconut, or unsweetened
½ cup (58.5 g) walnuts, roughly chopped
3 large eggs, room temperature
⅓ cup (73 g) vegetable oil
2 teaspoons vanilla extract
1 medium orange, zested and juiced (1 teaspoon zest, ¼ cup juice)
Instructions
Preheat the oven to 375°F. Line a 12-cup muffin tin with muffin liners and set aside.
Add raisins to a small dish and cover with hot water. Set them aside to soak for 10-15 minutes while you prepare the muffin batter.
In a large bowl, whisk together flour, brown sugar, baking soda, cinnamon, ginger, and salt.
Add carrots, apples, coconut, and walnuts. Stir to combine.
In a separate medium bowl whisk together the eggs, oil, vanilla, orange juice, and orange zest until fully incorporated.
Add the wet mixture to the flour mixture and stir together until just incorporated.
Drain the liquid from the raisins, and gently fold them into the muffin batter. You will have about 4 cups of batter.
Fill each muffin cup with a heaping ⅓ cup of muffin batter. Each muffin liner will be filled to the top.
Bake muffins for 22-25 minutes, or until a toothpick inserted in the center comes out mostly clean. (A few crumbs are okay.)
Remove the muffins from the oven and allow them to cool to room temperature before serving.
Nutrition
Course: Breakfast, Snack
Keyword: Morning Glory Muffins
Servings: 12
Calories: 343