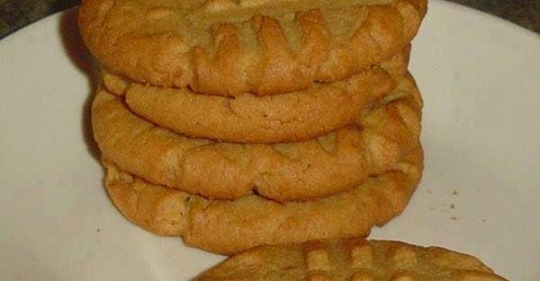 BEST EVER SOFT PEANUT BUTTER COOKIES ARE A CLASSIC. THESE SOFT & CHEWY PEANUT BUTTER COOKIES HAVE QUICKLY BECOME OUR FAVORITE SWEET TREAT.
My family can't keep their hands off these Best Ever Soft Peanut Butter Cookies. This soft peanut butter cookie recipe is a classic and will quickly become your favorite. This recipe is not your traditional crunchy peanut butter cookies, but there really isn't a better peanut butter cookie out there, trust me I've looked.
While I do love making peanut butter cookies with just 3 ingredients (or add vanilla and make it peanut butter cookies with 4 ingredients), they are just not as soft and chewy as these. I love them but I am not as satisfied.
These Best Ever Soft Peanut Butter Cookies go right in line with my love for peanut butter. Peanut butter is my to-go go-to anytime I am hungry.
Whether it's by the spoonful, with pretzels, on a sandwich or paired with some Nutella, I really could eat peanut butter in any way, shape, or form. Because I have a sweet tooth, of course cookies are at the top of my favorite foods. This makes peanut butter cookies are an obvious hit.
Ingredients :
1/2 cup butter
1/2 cup peanut butter
1/2 cup sugar
1/2 cup brown sugar
1 egg
Click Next Button Bellow for Full Recipe…