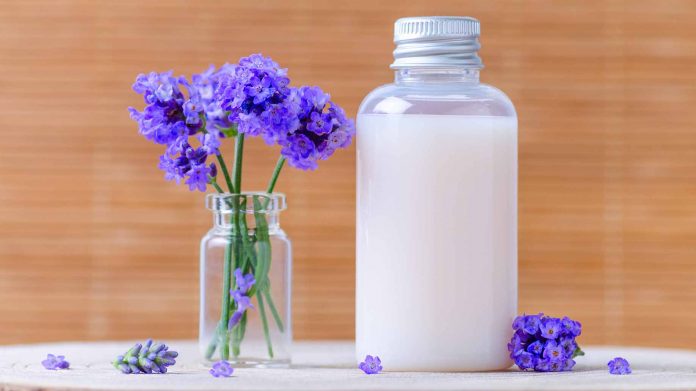 I love making my own natural alternatives for most of my household and bathroom products, but the best one I've ever made is this Natural shampoo.
I'm all for natural hair care, I've even tried the viral "no-poo" method, but it didn't work for me at all. But if you have curly or dry hair, that method might be great for you. But because I have fine, oily hair, this didn't work for me and I needed to go back to using shampoo again.
And the fact that it doesn't foam, made me really miss the foaming aspect of shampoo. The foam in regular shampoo is made by harsh detergents, but I find it important to feel like you're actually cleaning your hair.
I also tried plain castile soap, but that left my hair in an extremely tangled state. I also tried a lot of homemade recipes, I kept trying multiple ones but none of them has worked for me.
And here came the inspiration of a natural coconut milk scented shampoo, I loved it from the moment I tried it. I've fallen in love with the one recipe that I'm happy with and that didn't make my hair tangled or oily.
This recipe also works amazing for children, the liquid castile soap is also made for babies so don't worry, it's tear-free but watch the eyes.
Natural Shampoo Recipe
This recipe is too easy I didn't even take any time to think of it.
But here's the secret ingredient: Coconut Milk.
Ingredients
¼ cup coconut milk (homemade or canned)
¼ cup Liquid Castile Soap
20 drops essential oils (such as peppermint, lavender, rosemary, or orange)

CLICK NEXT PAGE BELOW TO CONTINUE READING …