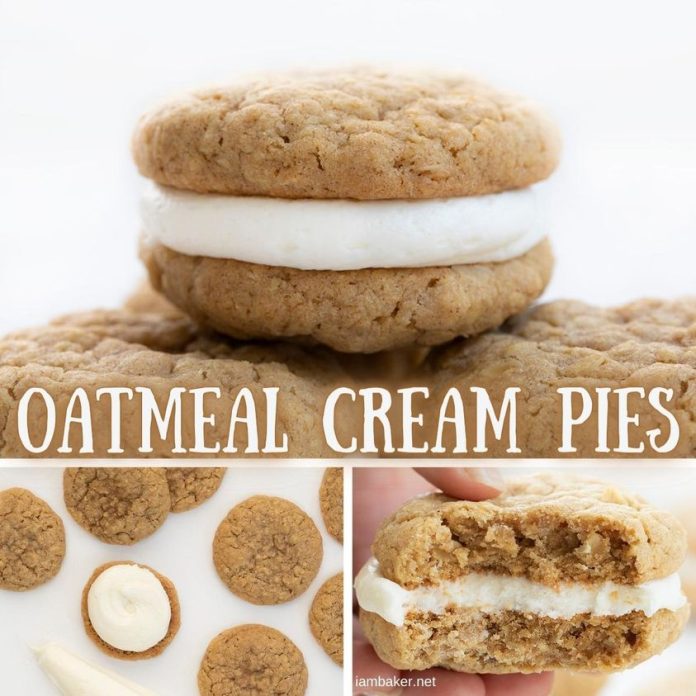 Oatmeal Cream Pies are soft oatmeal cookies with a creamy, marshmallow layer that will remind you of the classic Little Debbie snack.
PREP TIME : 10 MINS
COOK TIME : 10 MINS
CHILL : 30 MINS
TOTAL TIME : 50 MINS
Ingredients
Cookies
▢1 cup (2 sticks / 227g) butter, softened
▢1 cup (200 g) brown sugar, packed
▢½ cup (100 g) granulated sugar
▢2 large eggs, room temperature
▢1 teaspoon vanilla
▢1½ cups (187.5 g) all-purpose flour
▢3 cups (270 g) old-fashioned oats
▢1 teaspoon baking soda
▢2 teaspoons cinnamon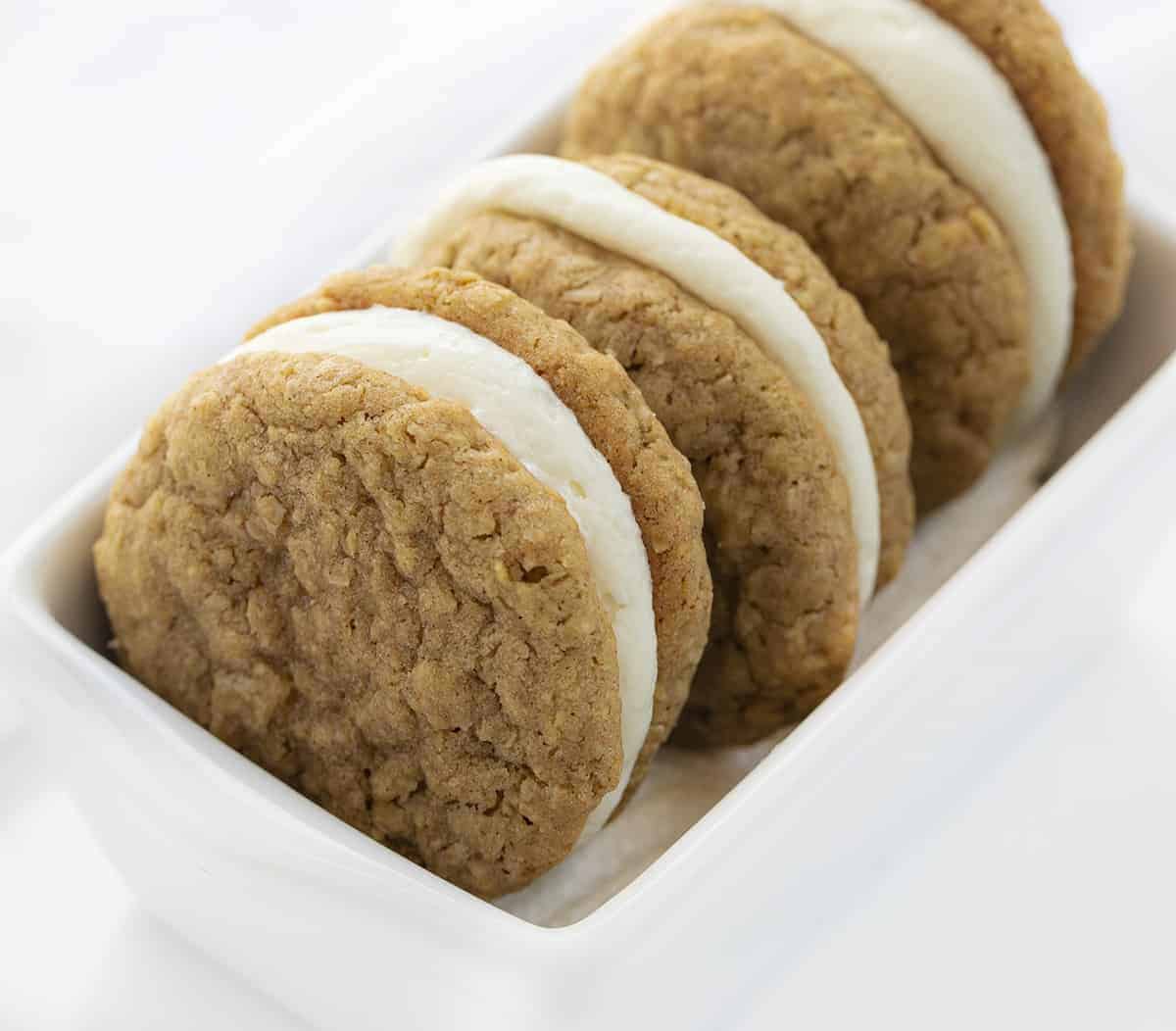 FILLING:
▢¾ cup (1½ sticks / 170g) butter, softened
▢3 cups (375 g) confectioners' sugar
▢1 jar (7 ounces) marshmallow creme
▢1-3 tablespoons whole milk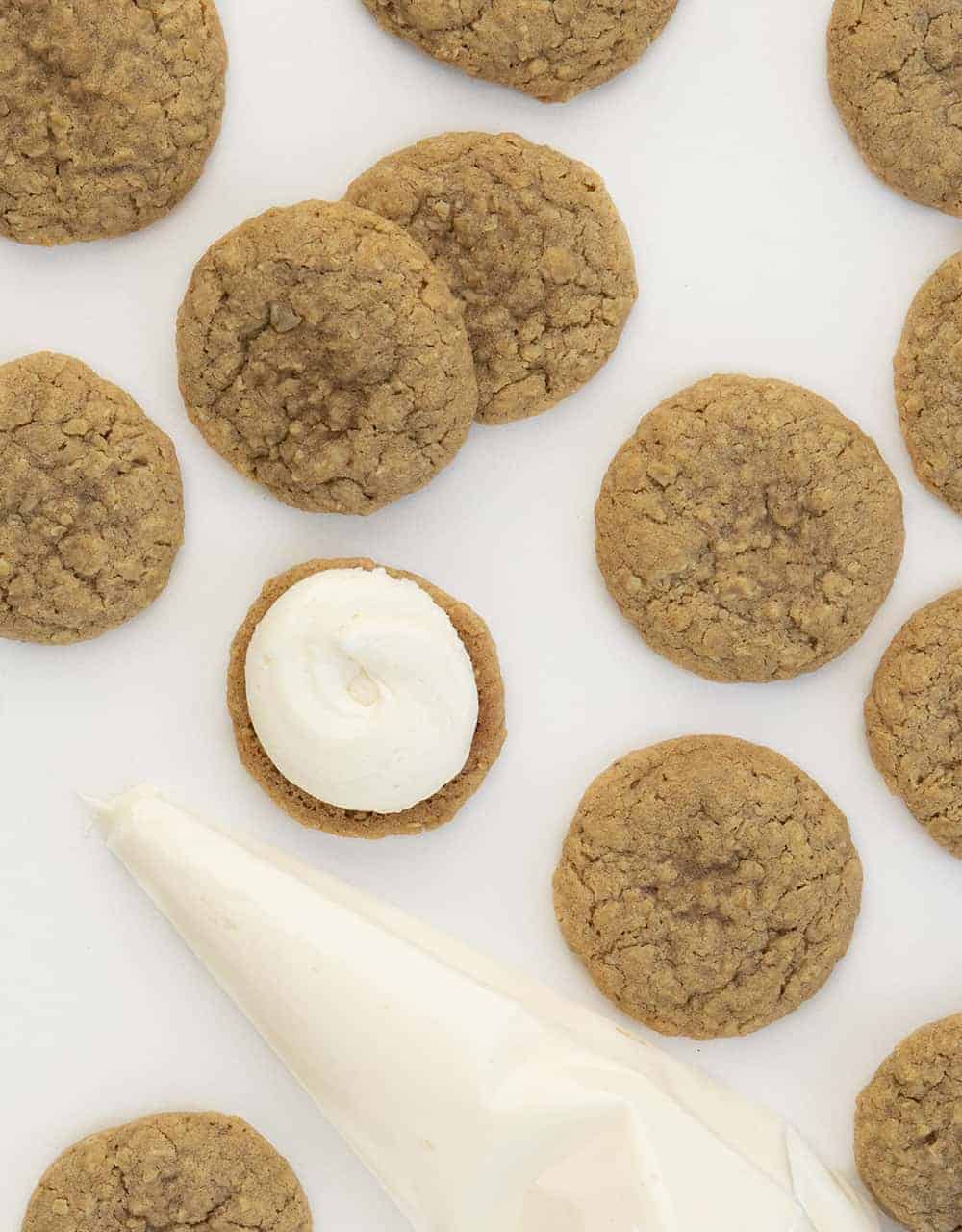 Instructions
Cookies
In your stand mixer fitted with a paddle attachment, add the butter and sugars. Cream for 2-3 minutes or until they are fully incorporated and fluffy.
Add in the eggs and vanilla and mix until combined.
Turn the mixer off and add in the flour, oats, baking soda, and cinnamon.
With the mixer on low, mix until just combined.
Refrigerate for 30 minutes, or up to overnight.
When you are ready to bake the cookies, preheat oven to 350°F and prepare a baking sheet by lining it with parchment paper.
Use a cookie scoop (Mine holds about 1½ tablespoons of batter) and drop dough onto the parchment-lined baking sheet about 2 inches between.
Bake for 8-10 minutes or until the edges are lightly golden. The top of the cookie may appear a little wet, but they will continue to bake out of the oven. You don't want the cookies raw, so make sure they bake for at least 8 minutes.
After allowing the cookies to slightly cool, move them to a cooling rack.
Filling
While the cookies are cooling, mix together the butter, sugar, and marshmallow creme.
Add enough milk to make the filling spreadable.
Spread filling on the bottoms of half the cookies and top with the remaining cookies.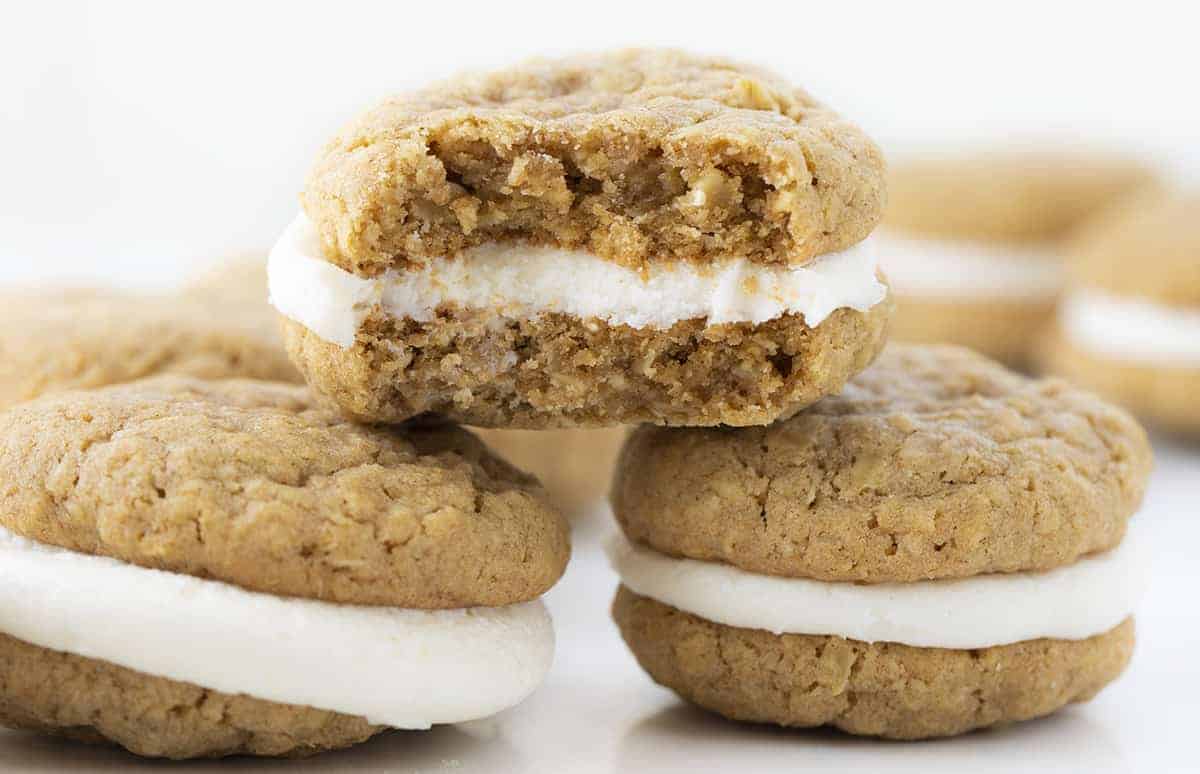 Nutrition
Course: Dessert, Snack
Keyword: Oatmeal Cream Pies
Servings: 12 cream pies
Calories: 588