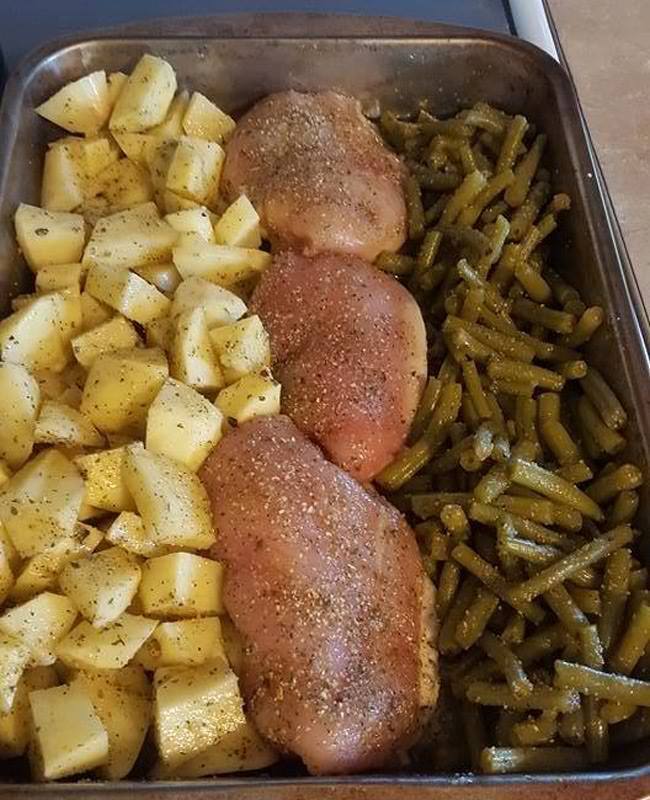 Dad, this one's for you, you don't have to be a cook to make something edible! This chicken, potatoes and vegetables is so easy and simple to prepare that even my 9 year old daughter can do it!
You'll Need:
3 skinless chicken breasts cut in half.
2 cans of drained green beans.
6 large red skin potatoes cut in quarters.
1 package of zesty italian dressing mix.
1 stick of melted butter.
HOW TO MAKE IT :  
CLICK NEXT PAGE BELOW TO CONTINUE READING …