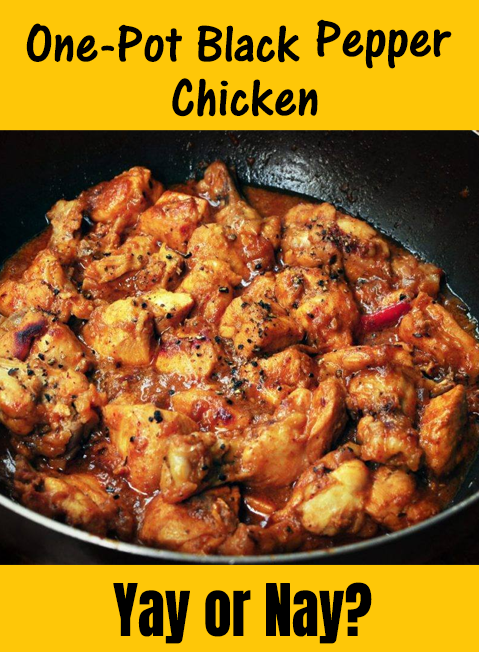 This Southeast Asian One-Pot Black Pepper Chicken dish is a spicy and savory delight, with flavors of ginger, soy, and garlic playing off one another, and black pepper emerging as the star. Because it requires only one pot, clean-up is easy, and prep is as simple as marinating and stir-frying.
Lean chicken is a healthy protein, and garlic and ginger are known for their numerous health benefits. This healthy meal makes a fabulous weeknight dinner that will have your kitchen smelling like a gourmet dream!
TIPS AND TECHNIQUES:
–Marinade– You can use all the ingredients in this recipe to marinate chicken wings, thighs, breasts, drumsticks to make black pepper grilled chicken.
–Dry gravy- Cook uncovered on medium heat, near the end to reduce and evaporate liquid until you have a thick gravy that's coating the chicken pieces. Don't reduce the liquid too much because that would make the chicken dry.
–Wet gravy– Add a little more broth or water and don't cook for too long near the end because that would evaporate and reduce the liquid.
THIS DELISH RECIPE HAS 6 EACH SERVING SIZEIS  1 CUP, 4SP EACH ♥♥
How to make it:
Open Next Page To See Full Recipe