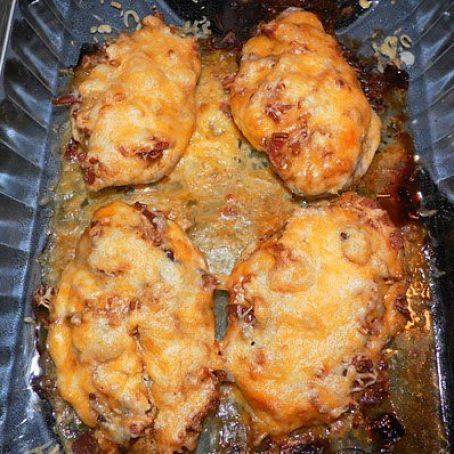 Welcome to another delicious recipe you can try out to spice up your dinner table with family and friends any day.
And yes, this is not your everyday homemade chicken. The outback steakhouse Alice Springs chicken is a melt-in-your-mouth wonder. This juicy chicken breast blends with your favorite veggie slaw to serve as the main course for lunch, dinner, or even on that special occasion.
Now, if you have been on the lookout for a recipe or a better way to cook chicken breast without drying it out, you just found one. This is a delicious recipe for kids and adult that will have you visiting the grocery store more often.
So, you must be wondering what is in the outback chicken that is so tasty – we have honey, mustard, cheese, and some bacon.
You know what they say; everything tastes good with bacon, but this recipe taste even better.
A Recipe for a Healthy YOU
You will love this recipe for so many reasons but for those looking for a chicken recipe that is well-balanced, super healthy, and contains all the basic nutrients in the right order, this is right up your ally.
Asides from the above excuse, the Outback Steakhouse is a recipe that you can tweak to fit your taste buds yet retain the originality of makers, do not leave out the honey or mustard or cheese or bacon
Oh, who am I kidding, do not leave out anything; add more if you want, the more, the merrier.
This recipe is packed with subtle flavors that come together and bring a ray of sunshine into your home and a smile to your family's face. It is also a step away from your usual chicken recipe.
Why we love it
The Outback Steakhouse Alice Springs Chicken Recipe is a very easy recipe that anyone can make. The kids can also pitch in on the weekends to keep them busy. Furthermore, it does not make a mess in the kitchen.
Outback Steakhouse Alice Springs Chicken recipe
Main course
Prep time: 12 minutes
Cook Time: 12 minutes
Serves 4
Ingredients :
4 skinless chicken breast portion fresh or thawed if frozen
6 slices of bacon
½ tbsp chicken seasoning
½ tbsp onion powder
1 tsp paprika powder
2 cup Colby/jack cheese, shredded
2 cup sliced button mushroom
The honey mustard mixture
¼ cup honey
1/3 cup yellow grainy mustard
¼ cup mayonnaise
1 tbsp of corn syrup
½ tsp onion flakes
Cooking instructions :
CLICK NEXT PAGE BELOW TO CONTINUE READING …