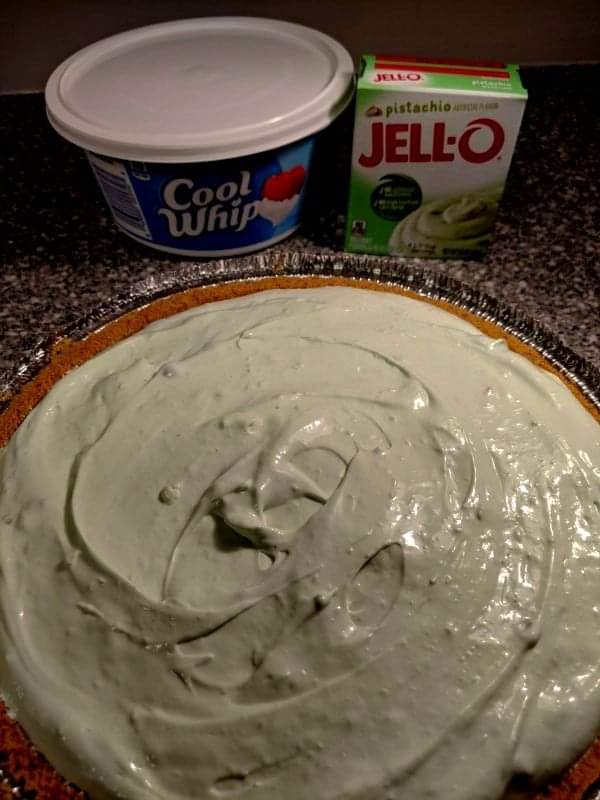 Indulge in a delightful twist on the classic Pistachio Pie with our unique and original recipe for "Pistachio Delight Pie." This dessert is a harmonious blend of creamy textures and vibrant flavors that will leave your taste buds dancing. It's an effortless creation that's perfect for any occasion, from family gatherings to casual weeknight treats. Let's dive into the recipe and elevate your dessert game!
Ingredients:
8 ounces Cream Cheese, softened to room temperature.
1 small box of instant Pistachio Pudding
1 20-ounce can of crushed pineapple with its juice (Do Not Drain)
1 cup of miniature marshmallows (white or colored)
1 small, 8-ounce tub of Cool Whip whipped topping.
1 pre-made pie crust (we recommend a Nilla Wafer crust for a unique twist)
Instructions:
Step 1: Pistachio Paradise Begin by whisking the softened cream cheese and the instant pistachio pudding mix in a medium bowl. Whip them together until they achieve a light and fluffy texture.
Step 2: Pineapple Pleasure Now, introduce the crushed pineapple with all its juicy goodness into the mix. Give it a good beat to ensure a harmonious fusion of flavors and textures.
Step 3: Marshmallow Magic Gently fold in the miniature marshmallows. These little nuggets of sweetness will add a delightful surprise to every bite.
Step 4: Cool Whip Bliss With grace and care, fold in the Cool Whip whipped topping. This will bring a dreamy, airy quality to your Pistachio Delight Pie.
Step 5: Assemble the Masterpiece Spoon the heavenly mixture into a prepared pie crust of your choosing. We recommend a Nilla Wafer crust for an extra layer of uniqueness.
Step 6: Chilled Perfection Now, exercise a bit of patience and refrigerate your creation for at least two hours before serving. This step allows the flavors to meld together, creating a dessert that's simply irresistible.
Optional Toppings: Feel free to add optional toppings of your choice. Sliced pistachios, a drizzle of honey, or a dollop of whipped cream can take your Pistachio Delight Pie to the next level.
Conclusion: With our Pistachio Delight Pie, you've not only recreated a classic but elevated it to a new level of culinary excellence. This dessert is a testament to the joy of simplicity, combining readily available ingredients to craft a memorable masterpiece. Share it with loved ones and savor every bite of this delightful treat. Enjoy the sweet journey of flavors, and relish in the delightful experience of Pistachio Delight Pie!
Source of the picture : all we cook