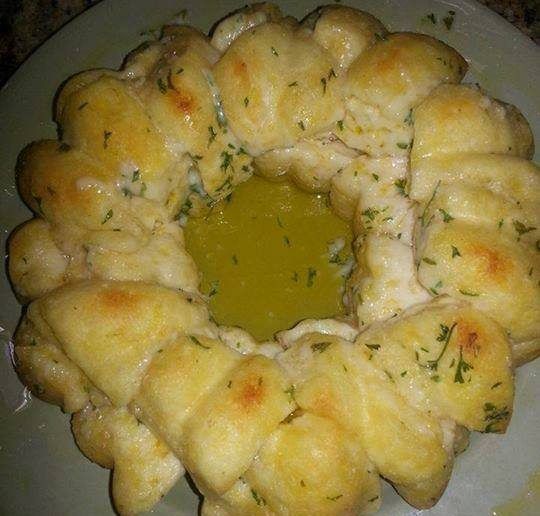 This Pull Apart Cheesy Garlic Bread recipe will be one you make many times. This bread is sinfully good! My guys have no problem jumping in to help when they know I am making pull apart cheesy garlic bread to go with dinner. I very rarely have to do much other than supervise. This bread is great all by itself dipped in marinara sauce
This garlic bread is an easy to make crowd pleaser!
Pull-Apart Garlic Bread
Ingredients
1-2 rolls Grand sized biscuits
1/2 stick REAL butter
garlic powder
parsley
Instructions
PLEASE, USE THE NEXT PAGE LINK BELOW FOR THE RECIPE AND INGREDIENTS.