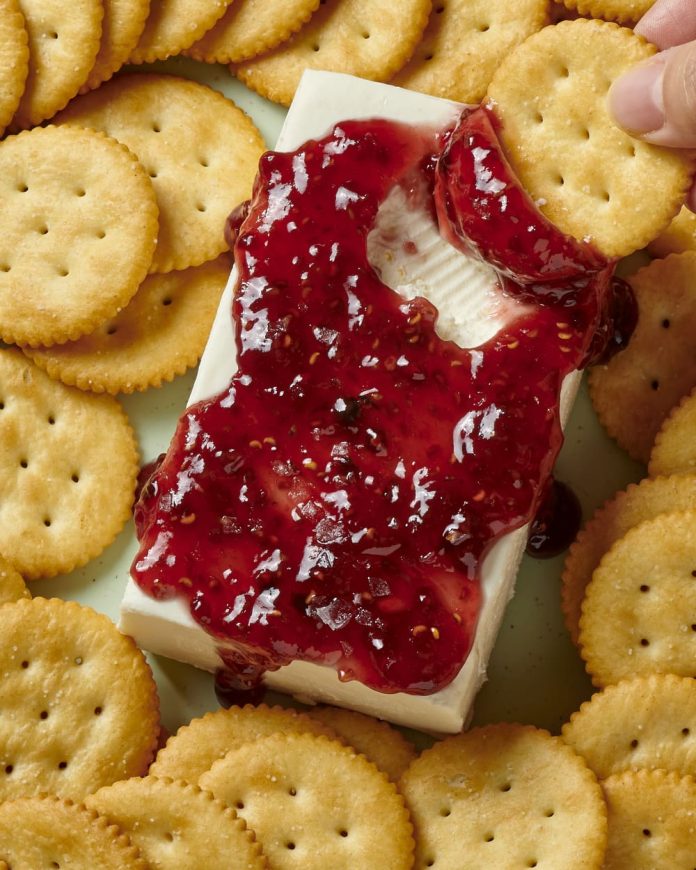 The most influential cooking instructor in my life wasn't a celebrity chef or a TV personality, but rather my first mother-in-law, Kimi. While she may not have been a culinary expert, she possessed an incredible knack for hosting and entertaining. Even though she's no longer with us, her memory lives on through her delicious recipes.
Kimi and her husband lived by the beach, fostering a warm and welcoming community with an open-door policy. Whether it was before or after a day of surfing, their home was a gathering place for impromptu get-togethers and potlucks. Kimi always made sure there was plenty of food for her guests to enjoy while they shared stories and enjoyed the seaside ambiance.
One day, she unveiled a delectable yet straightforward treat: a block of cream cheese adorned with pepper jelly, served alongside a box of Ritz crackers. As a Filipino-American, this flavor combination was entirely new to me. The sweet chili jelly complementing the savory cream cheese, all embraced by the buttery Ritz crackers, was a revelation.
Coming from a fine dining background, I'm naturally drawn to intricate, artistic, and complex dishes. Nevertheless, Kimi's Raspberry Pepper Jelly Cream Cheese Dip with Ritz Crackers serves as a reminder that culinary excellence doesn't always require extravagance. Sometimes, as in this recipe, the magic lies in the simplicity of just three unassuming ingredients.
I've since recreated this dish for my own family, and my daughters relished it as much as I did, albeit with a slight tweak: I added a pinch of salt to achieve a harmonious balance of flavors. Now, I'm delighted to pass on this cherished tradition to Kimi's granddaughters.
Ingredients:
8 ounces of cream cheese
1/3 to 1/2 cup raspberry pepper jelly or preserves (with extra for topping, if desired)
A pinch of flaky salt (optional)
Ritz or buttery round crackers, for serving
Instructions:
Place the 8 ounces of cream cheese on a serving plate and allow it to soften at room temperature for about 1 hour. Alternatively, you can microwave the cream cheese in a microwave-safe bowl for approximately 15 seconds to achieve the desired softness before transferring it to a serving plate.
Stir the raspberry pepper jelly or preserves (1/3 to 1/2 cup) to loosen the consistency. Generously spoon the jelly over the cream cheese, letting it cascade down the sides of the cream cheese for an appealing presentation.
If desired, sprinkle a pinch of flaky salt over the jelly for a subtle contrast in flavors. Serve this delightful creation with Ritz or buttery round crackers. Feel free to add more pepper jelly as needed to enhance the sweetness and spice according to your taste.
Indulge in the Raspberry Pepper Jelly Cream Cheese Dip Recipe, a simple yet captivating treat that pays tribute to cherished memories and the joys of uncomplicated, heartwarming flavors.
source : thekitchn.com / Credit: Photo: Alex Lepe; Food Styling: Debbie Wee