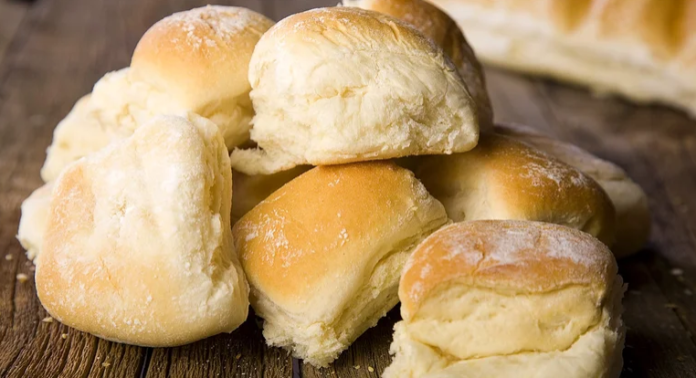 As the Thanksgiving season approaches, the anticipation of hosting a delightful feast for family and friends can be both thrilling and overwhelming. The desire to ensure every dish on the table is a resounding success can sometimes add to the stress. However, fear not, for there are ways to simplify the process without compromising on flavor. Take, for instance, the humble bread roll—a side that can be both simple and sublime with just the right touch.
In this unique and original recipe, we'll explore a straightforward yet mouthwatering approach to crafting the perfect bread rolls. With only five ingredients, you can elevate your Thanksgiving dinner to a new level, leaving your guests convinced that you possess the skills of a seasoned baker.
Recipe: Simple and Mouthwatering Bread Rolls
Ingredients:
4 cups all-purpose flour
1 packet (2 1/4 teaspoons) active dry yeast
1 1/2 cups warm milk
1/4 cup unsalted butter, melted
2 tablespoons sugar
1 teaspoon salt
Instructions:
1. Activate the Yeast:
In a bowl, combine warm milk and sugar, stirring until the sugar dissolves.
Sprinkle the active dry yeast over the milk mixture, allowing it to bloom for about 5 minutes until it becomes frothy.
2. Mix the Dough:
In a large mixing bowl, combine the flour and salt.
Pour the yeast mixture into the bowl, followed by the melted butter.
Knead the dough until it becomes smooth and elastic, ensuring all ingredients are well incorporated.
3. Let it Rise:
Cover the bowl with a damp cloth and let the dough rise in a warm place for approximately 1 hour or until it doubles in size.
4. Shape the Rolls:
Preheat the oven to 375°F (190°C).
Punch down the risen dough and divide it into equal portions.
Roll each portion into a ball and place them on a greased baking sheet, leaving space between each roll.
5. Bake to Perfection:
Bake the rolls in the preheated oven for 15-20 minutes or until they turn golden brown.
Brush the tops with melted butter for a glossy finish.
Conclusion:
With just a handful of ingredients and minimal effort, these simple yet delectable bread rolls will undoubtedly become a star attraction at your Thanksgiving table. The joy of homemade goodness, coupled with the ease of preparation, makes this recipe a must-try for anyone looking to impress their guests without the added stress. So, as you embark on your Thanksgiving culinary adventure, let these rolls be a testament to the simplicity and satisfaction that can be achieved in the heart of your kitchen.
image source : the daily meal