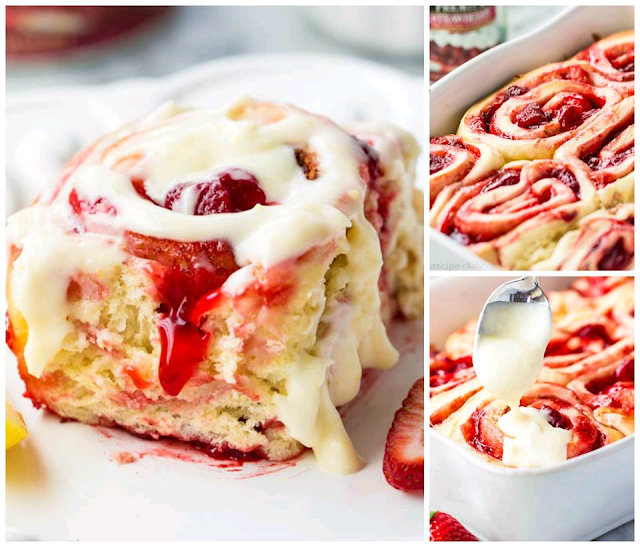 With Easter right around the corner I wanted to create a delicious breakfast. Freshly baked homemade cinnamon rolls are one of my favorite things to make and eat! I used my favorite quick and easy dough recipe combined with Lucky Leaf Strawberry Pie filling. Lets just say that these were out of this world!
strawberrycinnamonrolls2
Nothing compares to Lucky Leaf's pie filling. It was bursting with delicious strawberries inside. Can you imagine a cinnamon roll with a strawberry glaze and strawberries inside when you take a bite? Life just doesn't get much better than that my friends. Oh wait, it does. These are frosted with a Lemon Cream Cheese glaze. It took these amazing cinnamon rolls to mind blowing levels. It was the absolute perfect glaze for these delicious strawberry cinnamon rolls.
Ingredients :
CLICK NEXT PAGE BELOW TO CONTINUE READING …