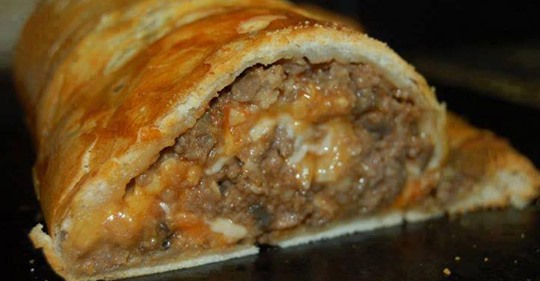 We love turkey meatloaf for dinner, it's total comfort food. Using turkey in place of beef in your meatloaf lightens it up and it's delicious! Stuffing it with cheese and spinach – total game changer!!
I've had meatloaf on my mind all week and when I have food on my mind, I make it! I love sneaking some extra veggies in my meatloaf, no one minds and in my opinion in only enhances the meatloaf. I added mushrooms and spinach inside the meatloaf which means, pick kids can't pick it out!
I served this with veggies on the side, steamed green beans, corn or broccoli would be great.
Ingredients:
2 pounds lean ground beef,  low fat
1 cup dry bread crumbs
2 eggs beaten
Click Next Button Bellow for Full Recipe…