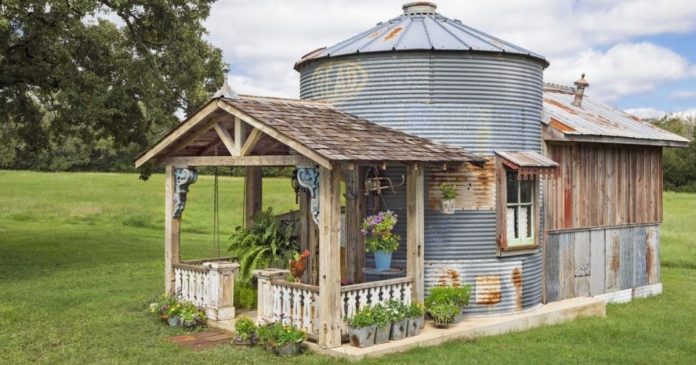 In recent years we've seen people transform unconventional things, like school buses and sea cans, into fantastic tiny houses. The concept of tiny houses is great: you can downsize your square footage to live mortgage-free! So when I heard that a woman in Texas had decided to turn an old grain silo into a charming guest house, I knew I had to share it with you all.
Amy Kleinwatcher of La Grange, Texas, found an old grain silo that wasn't in use. So she combined it with other recycled materials to make a 1,000-square-foot tiny house. This tiny house includes a bedroom, bathroom and porch, making it an ideal guest house for visitors.
If you weren't impressed by the exterior of the casita, the interior will surely impress you. The interior is finished with lots of vintage, recycled and rustic-chic elements. With the help of local contractor Judy Kurtz, Amy managed to completely transform the grain silo into a charming space.
CLICK NEXT PAGE BELOW TO CONTINUE READING …