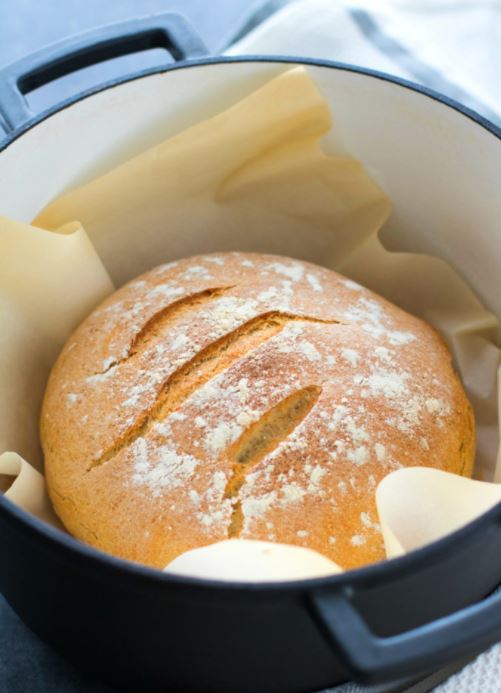 Prep Time : 15 mins
Cook Time : 40 mins
Rise time : 8 hrs
Total Time : 8 hrs 55 mins
Course: Bread
Cuisine: American
Keyword: artisan-bread-recipes, artisan-white-bread, dutch-oven-white-bread
Servings: 1 loaf
Ingredients
1 1/2 cups lukewarm water (105-110°F)
1 (1/4 oz) packet rapid rise yeast (equal to 2 1/4 tsp)
1 tsp sugar
4 cups all purpose or bread flour
1 tsp salt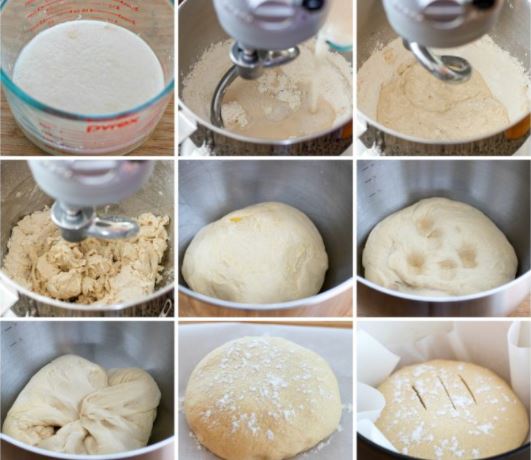 Instructions
In a measuring cup or bowl, mix together water, sugar and yeast. Set aside for 10 minutes until foamy.
In the bowl of a stand mixer fitted with a dough hook, sift together flour and salt.
Make a well in the center of the flour and add yeast mixture. Turn on medium, knead for 5 minutes until pulled away from the sides of the bowl and elastic.
HOW TO MAKE IT :
CLICK NEXT PAGE BELOW TO CONTINUE READING …