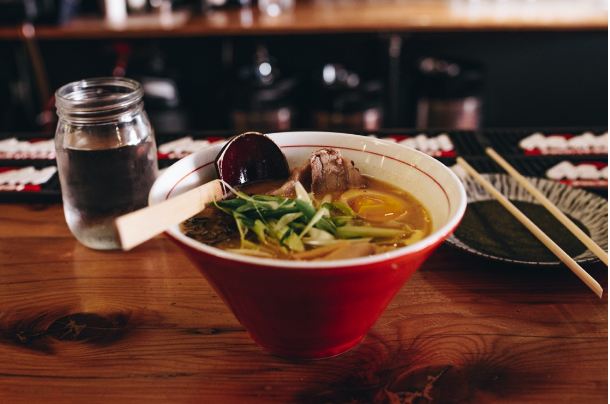 You absolutely heard about Asparagus and its health benefits? If not, follow these words and sentences and you'll end up as an Asparagus pro!
Asparagus? Named also as sparrow grass is a perennial flowering plant in the genus Asparagus; Its young shoots are used as vegetable. Known for being the first sign of spring. Tastes great in so many dishes and soups, famous for several health benefits like being a great source of nutrients (vitamin A and C, fiber and much more), helps weight loss, improves digestion and lower blood pressure.
Don't tell me that you need further reasons to try this veggie out? Follow my instructions and make for yourself and family a great lunch or dinner!
Creamy easy made Asparagus soup is a flavorful meal that stands for Asparagus as a base, onion, garlic and broth! Get cooked very quick, perfect for weekends and dinners, and why not for special nights?
To start with, keep your notebook close and write all important tips! If you weren't familiar with cooking Asparagus, ask a friend or just google all your questions. Else, talk to me, I'll be glad to help you out!
Wear your apron Partner! Things are about to get messy.
How to Section :
Already bought your grocery? Perfect!
This meal we're cooking doesn't require much ingredients, good news right?
To start, we need to cut half our Asparagus and chop the other half. Keep them separated in different bowls. After, sauté onion with garlic on a cooking pan, add some butter and simmer for 6 minutes under medium heat.
Pour the chopped Asparagus on the mixture we cooked, season with salt and pepper then cook for an additional 5 minutes. Add broth, water, bay leaf and thyme sprigs to the cooking pot. Cover and simmer for 10 minutes or after Asparagus is tender.
When everything is set, stir in chopped parsley! While we're cooking all this, boil the other cuts of Asparagus with salt in a boiling pot for 4 to 7 minutes (make sure the Asparagus is tender). Set aside after draining and rinsing it with cool water.
At last, make a pureed soup (remove bay leafs and thyme sprigs) and use a blender to puree the soup. When the soup is pureed, stir in the cream, vermouth, salt, pepper and lemon juice.
Serve with preferred servings!
Ingredients : 
CLICK NEXT PAGE BELOW TO CONTINUE READING …