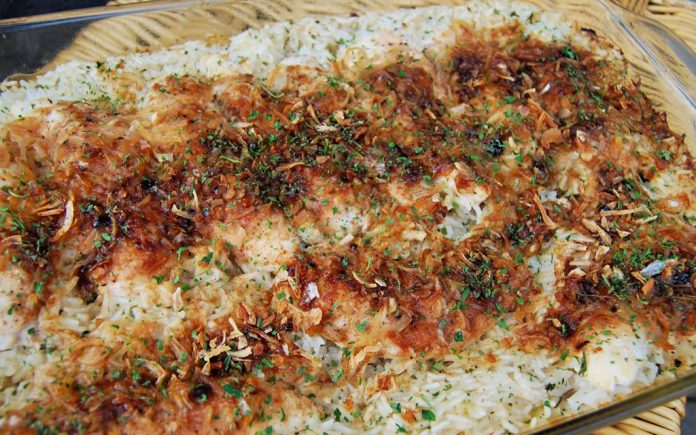 Ingredients:

-1 box Uncle Ben's Long Grain Wild Rice
-1 can cream of mushroom soup
-1 can cream of celery soup
-1 can water
-(You can include another jar of water for moister rice.)
-Chicken breasts or tenders
How to make it:
-Lube a 9×13 dish, blend the rice, celery, mushroom soup, and water. I usually include the extra can of water because I like clammy rice.
-Arrange the crude chicken over the rice blend… .
-Spread and seal with foil… …
-Prepare at 350 degrees for 2 1/2 hours and "Don't Peek!"
Your home will smell astonishing!