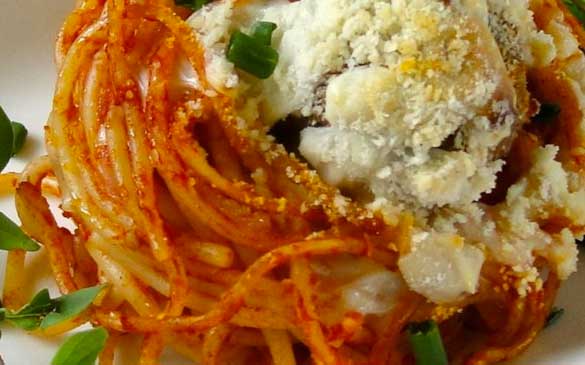 Spaghetti and meatballs are certainly one of the most delicious comfort foods around. You know how to make the traditional spaghetti and meatballs, but this recipe will put a super fun twist on this popular dish.
Thanks to All Recipes for sharing this delicious and creative recipe!
You probably don't consider spaghetti and meatballs to be a party appetizer, but this recipe changes everything! A muffin tray and a few simple ingredients are all you need to whip up this delicious and creative recipe.
Once you've popped them in the oven and they've cooled slightly, you're ready to dig in! This is such a fun, yummy twist on a traditional pasta dish.