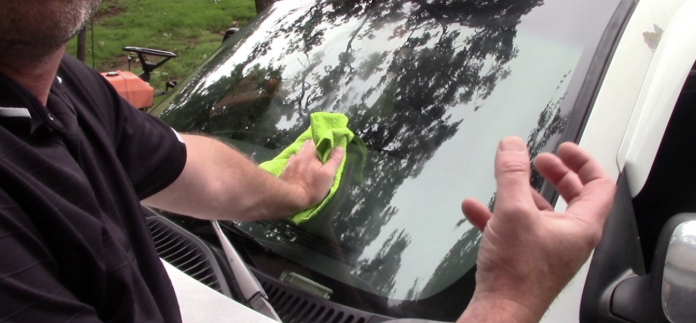 Not many people know this, but when it comes to car safety, a clean windshield plays a  huge role in it. A mistake that car owners do is that they clean the exterior portion of their windshields ignoring the interior part that has oils, smoke, dust, body fluids, and particle stain build-ups
Most of the car owners underestimate and ignore the interior portion of their windshields and they usually wipe it down quickly with water and a damp cloth and that is not enough. So if you are a car owner that wants to clean the car's windshield, then follow the instructions listed below.
The exterior
PROPS:
Water
Mesh sponge pad
Bug remover spray
Microfiber towel or paper towels
Glass cleaner
Directions

1. Cover the exterior windshield of the car with bug remover spray. 
Allow the solution to soak for 5 to 10 minutes to remove built-up stains on your windshield.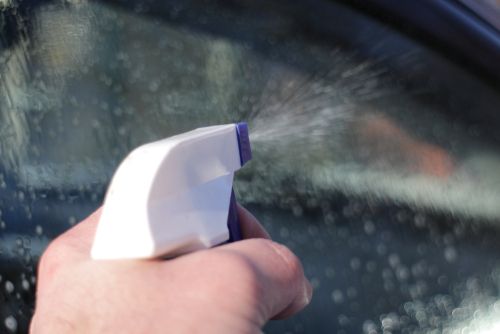 2. Use a mesh sponge to scrub the windshield.
Grab the mesh sponge and start scrubbing your windshield without much pressure on it to avoid damaging your windshield's surface.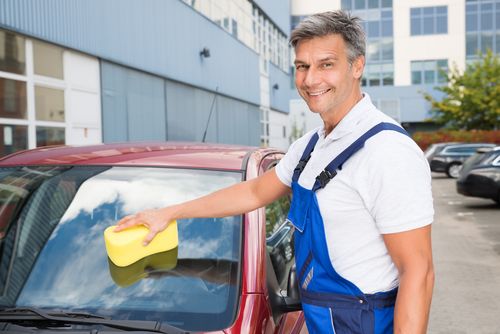 3. Rinse windshield with water
Use clean water to rinse. Do not stop rinsing until you see no sign of bubbles or suds.
4. Lift your wiper arms
Lift the arms of your wiper to gain access to more surfaces on the bottom part of your windshield for thorough cleaning.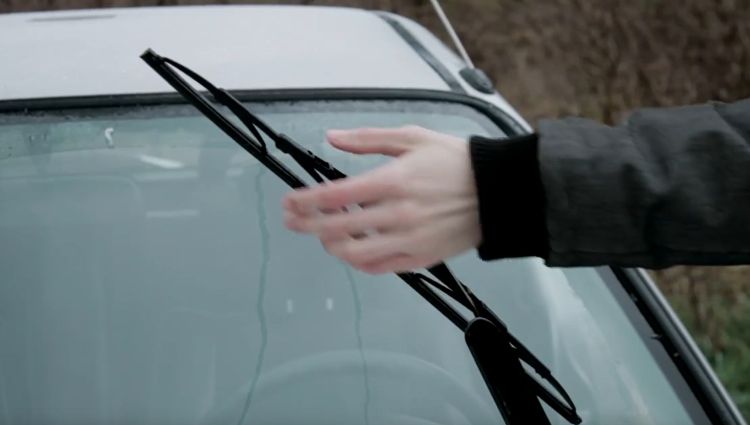 5. Spray glass cleaner on half of the windshield
Make sure to clean half of your windshield for a manageable job and better results. Make sure to use a microfiber cloth to wipe the windshield vertically then horizontally to get rid of all the streaks.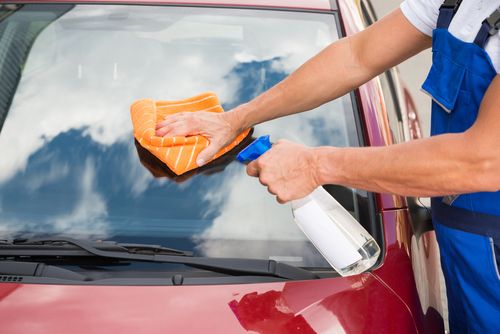 CLICK NEXT PAGE BELOW TO CONTINUE READING …