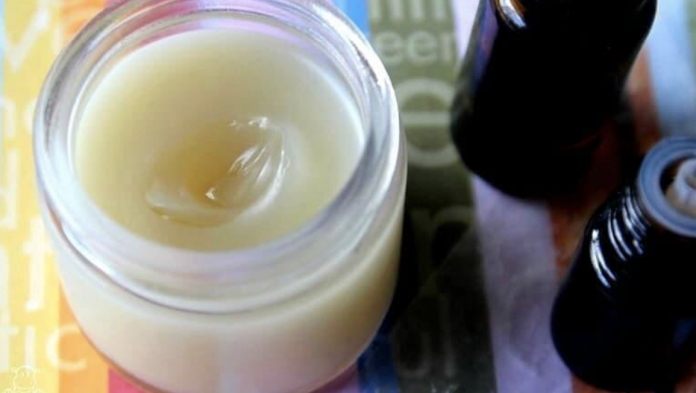 Vapo Rub is a mentholated ointment that suppresses coughs or muscle and joint pain, as well as mosquito bites. This product is very popular and is used by many people because it delivers satisfying results. Vapo Rub is usually applied to the chest or back area.
Vapo Rub seems to be an all-natural product because it contains essential oils like eucalyptus oil, nutmeg, and cedar leaf. However, Vapo Rub is not what it seems to be because it has its fair share of harmful chemicals like turpentine, petrolatum, and synthetic camphor. These compounds are considered harmful and can cause some health complications. For that reason, it is best for you to avoid using the product much and replace it with this homemade version that is indeed all-natural.
To make the DIY Vapo Rub you will need:
Ingredients
30 drops eucalyptus essential oil
30 drops peppermint essential oil
12 drops vitamin E oil
2 T of grated or in pellets beeswax
1/3 cup and a T of coconut oil
You will have to grab a metal spoon, a 4-ounce glass jar, and a small saucepan.
Directions
To make the DIY Vapo Rub, start by putting the saucepan over low heat, then add in beeswax and coconut oil. Wait until the ingredients mix, then remove the pan from the heat and let it sit for a couple of minutes to cool down. Once done, add in the vitamin E oil and the remaining essential oils, then start stirring until everything is well combined. Now pour the DIY Vapo Rub in the 4-ounce jar and install the lid on and you are done.