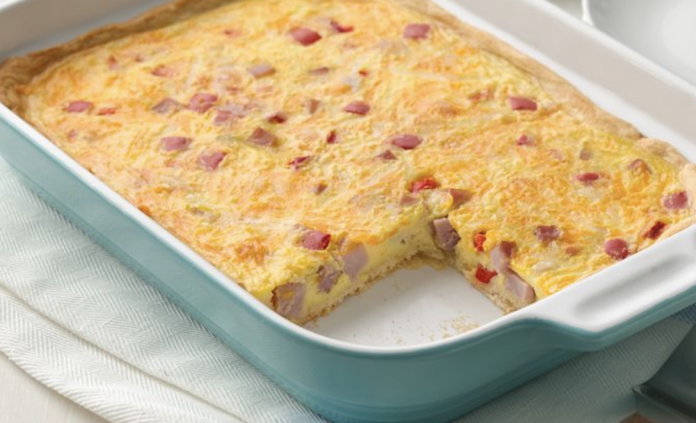 OH MY GOD, I absolutely love eggs, ham, and bacon, but I love them more when they're combined in a single dish, I just start drooling all over the place. The taste is certainly amazing and the smell is breathtaking.
This pie is very easy to make and very delicious. You can eat it during lunch, dinner, or even breakfast because it is simply delicious.
To make it, you'll need these following ingredients:
A container of crescent rolls

4 eggs
A cup sliced ham
A cup shredded cheddar cheese
Half a cup of cooked and chopped bacon
To make the pie follow these simple steps:
Start by heating the oven to 350 °F, then start unrolling the rolled dough and make sure to pull apart the diagonal seams, then start pinching the seams together to close them up. Once done, separate the dough to 4 rectangles and put them on a baking sheet (make sure it's lined with the parchment paper). Once done, use your fingers to roll in all of the rectangle edges to create a barrier that will prevent the egg from escaping. After that, grab an egg and crack it in every dough piece and sprinkle cheese, ham, and bacon on top. Make sure to not cover the egg yolk during the process. Then, bake the pie for 20 minutes and enjoy your meal.