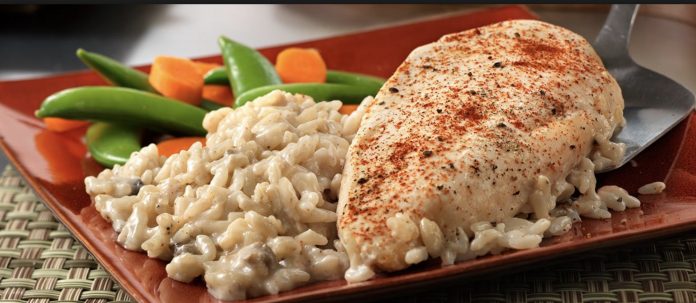 I still remember how I used to blow off the chicken and rice casserole because of the poor directions I used to find on the internet but eventually, it turned out to be easy, you just need to follow some steps carefully. So without further ado, here's the proper way to make chicken and rice casserole.
First, you're going to need these:
Ingredients
1 cup of raw brown rice (185 grams).
3 boneless and skinless chicken breasts.
1 package of dry onion soup mix
1 can of cream of mushroom soup (mix bechamel with mushrooms and evaporated milk to get it if it's not available in local stores)
3/4 of roughly chopped onion
1 package of mushrooms
1 bundle of spinach
2 cups of water
Salt and pepper
To make the dish, simply follow these:
Start by preheating your over to 160 °C, then start greasing the casserole lightly and put the raw rice on it. Once done, slice the chicken and put it on top of the rice. After finishing that, add the chopped onion then add mushrooms and spinach (you can add other vegetables if you want). After doing that, mix the 2 cups of water with mushroom soup and the dry soup, then do a little bit of seasoning and add the freshly made mixture to everything else. Cook the dish for about 2 hours and let it cool for about 15 minutes, then serve and enjoy.