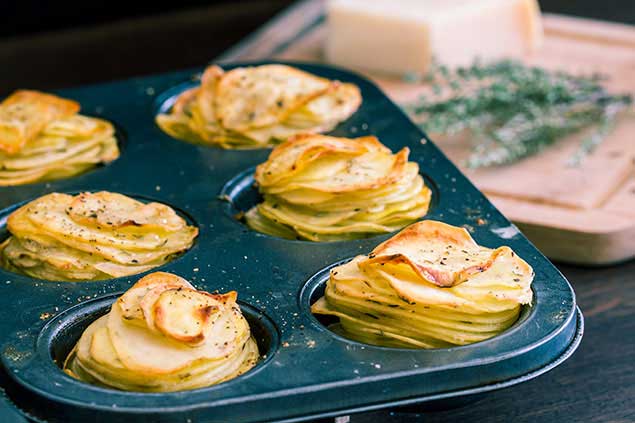 Have you ever met someone who doesn't like potatoes? Whether it's mashed potatoes, baked potatoes, fried potatoes, potato wedges or French fries, the possibilities for cooking with potatoes are endless (and delicious!). Today, we're going to share with you a recipe for Parmesan Potato Piles that will be the perfect side dish for your next family dinner.
This recipe involves thin, crispy potatoes, thyme, melted butter and Parmesan cheese. And while these potato stacks look like a chef's creation, they're pretty simple to make.
Does that sound delicious or what?! Thanks to Home Cooking Adventure for sharing this great and simple recipe!