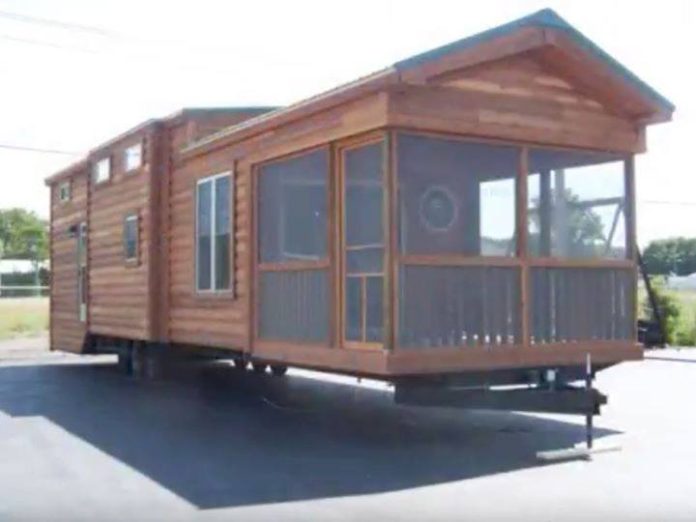 For some people, living in a cabin in the middle of the woods is a dream. For others, the idea of living on an open road is what they'd like to experience. Well, for people who want a little excitement in their lives, there is this incredible series of homes, called the Rustic River Park Home. And they might just be your dream come true. But these rustic homes are not normal homes, far from it. They are more like small campers, ready to hit the road at any time or camp in the forest of your choice.
Life would certainly be an adventure in one of these incredible little homes!
As you can see, Rustic River Park Homes are no ordinary recreational vehicles. When you imagine a motor home, what do you see? Probably plastic siding and tacky spray paint, right? Well, these fully furnished mobile homes have none of that; each style of these rustic homes is tastefully constructed, using classic wood details and ordinary house siding. But that's the only thing "normal" about this mobile home.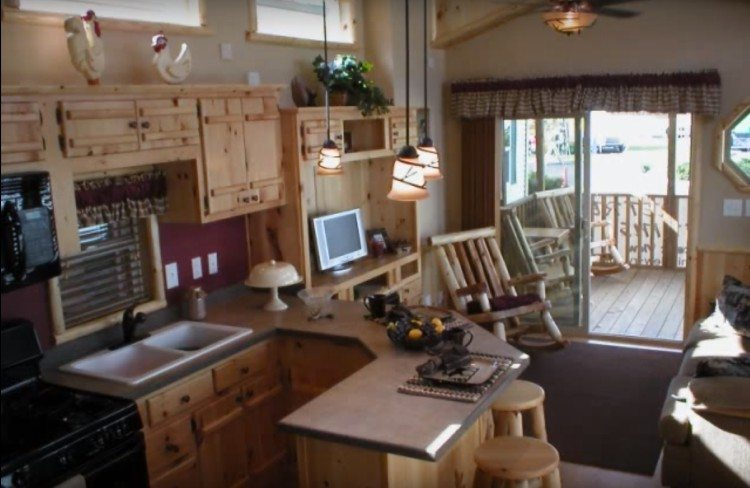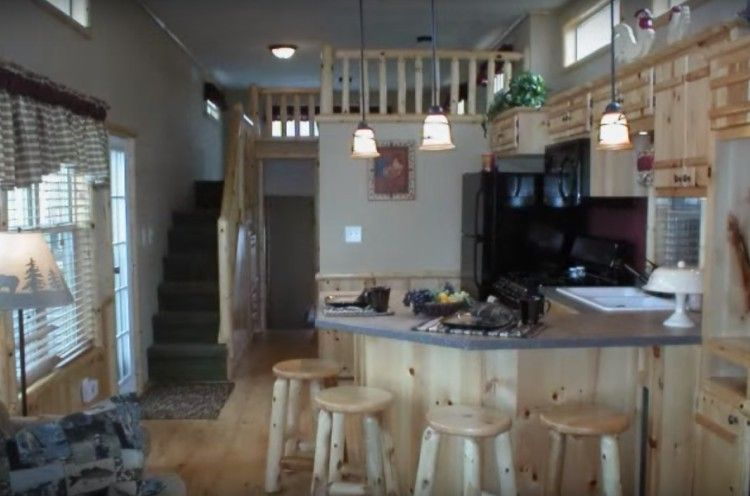 The model shown in these photos is called the "Chattahoochee", named after the river on the Georgia-Alabama border, but there are a few other models that are also very well designed if this one is not to your liking. This model (and most others) is 43 feet long, 11 feet wide, and can easily accommodate a small family. And for all that comfort, style, and mobility in your unique new home, the price is exceptionally reasonable: prices range from $32,265 to $42,940 for a fully furnished, ready-to-go mobile home.
Do you think you could live in a motorhome like this? Honestly, if the camper was this nice, I really think I could. Living in a tiny house (or camper) has the advantage of downsizing your life, although with this particular house, there wouldn't be TOO much downsizing to do! This motorhome is definitely bigger than most spacious city apartments, that's for sure.
There's also the aspect of freedom that a home like this could give you. Anyone with a taste for travel would love to live in a home that they could live in comfortably WHILE traveling around the world! It really is the best of both worlds.
What do you think of this fancy RV?
Could you and your family live like this?
Share your thoughts in the comment