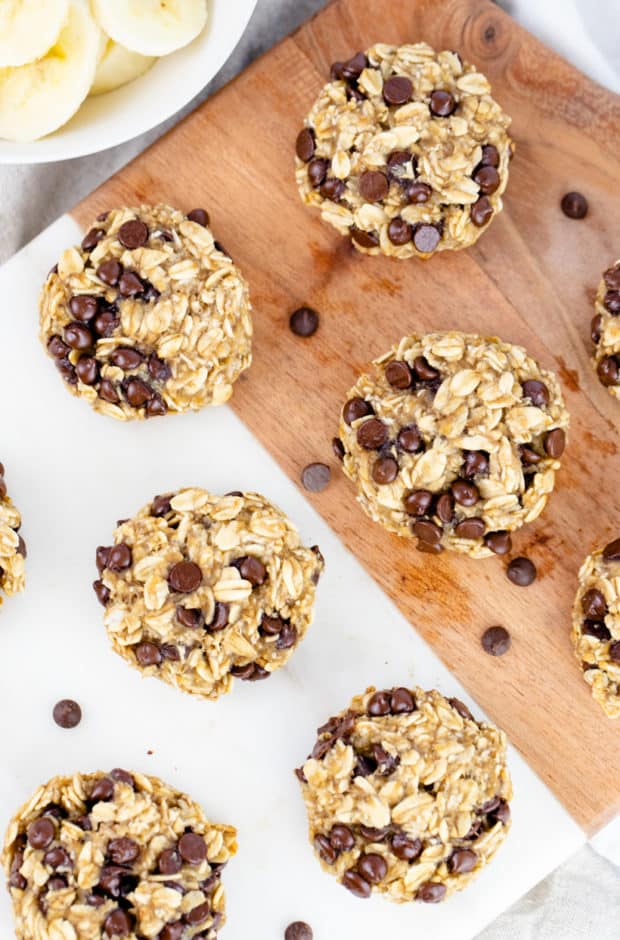 If you're craving a sweet treat but don't feel like eating junk food, today is your lucky day. The recipe we're about to share with you is for three-ingredient cookies that only use healthy ingredients and are extremely easy to whip up. Thanks to Clean & Delicious with Dani Spies for this great recipe!
The best part about this recipe? Well, the secret lies in the title. It only involves three ingredients and takes hardly any time to whip up.
Prep Time 5 mins
Cook Time 15 mins
Total Time 20 mins
 Servings 12  servings
 Calories 63kcal
Ingredients
1.5 cups oatmeal I used 1/2 cup rolled and 1 cup quick
2 medium bananas
1/3 cup mini chocolate chips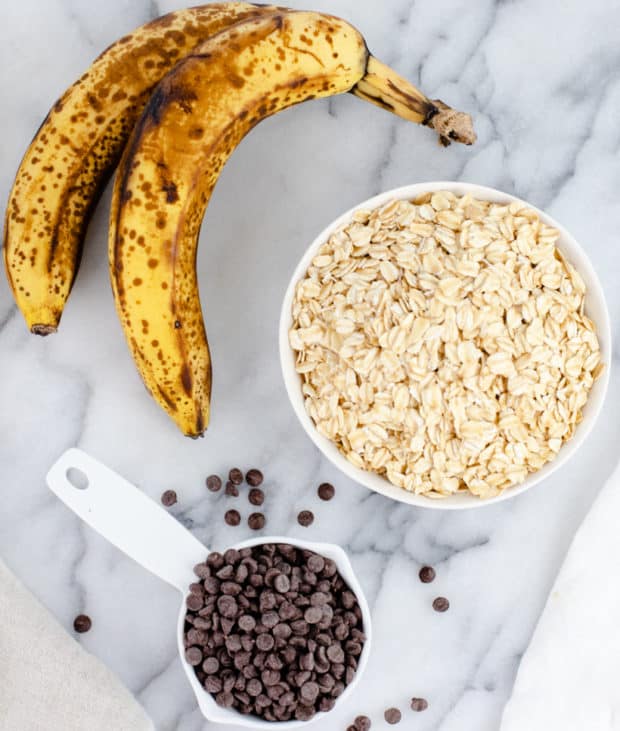 Instructions
Preheat oven to 350 degrees Fahrenheit.
Line a rimmed baking sheet with a silpat mat or coat with some cooking spray.
Using the back of a fork, mash bananas in a medium bowl until they are broken down. Add in oats and gently stir until all of the oats and bananas are mixed together and look like a thick cookie batter.
Now your ready to add the chocolate chips! Sprinkle them into the dough and stir until they are just mixed throughout.
Scoop one heaping tablespoon of the dough into your hands and free form into a cookie*. Place on cookie sheet and continue until you have 12 cookies.
Cook for 12-15 minutes or until set through and lightly golden. Cool and enjoy!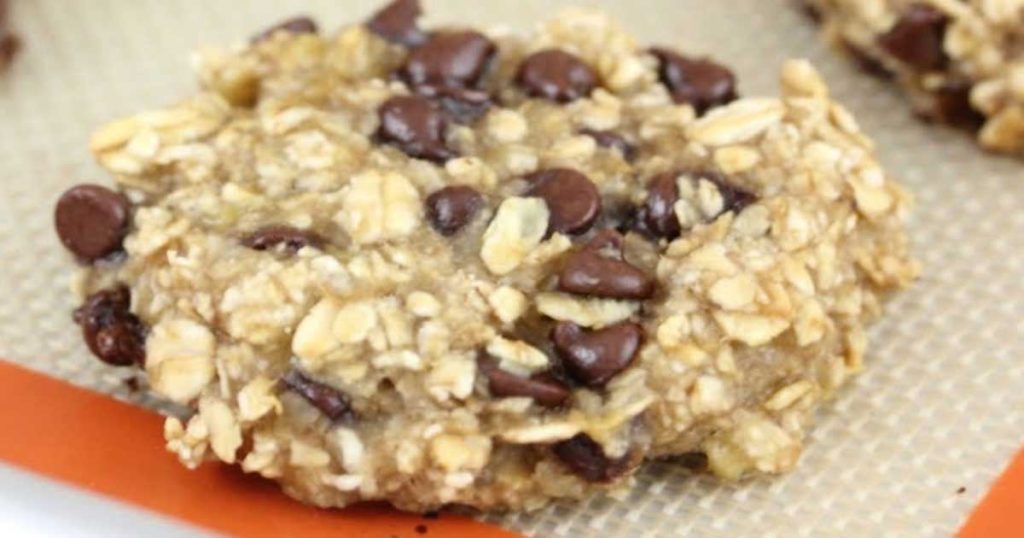 Notes
Storage: Keep cookies stored in an airtight container in the refrigerator for up to five days.
Freezing Instructions: Cookies can be frozen up to 3 months, then thawed overnight in the refrigerator before enjoying.
Oats: Be sure to use a combo of quick and rolled oats in this recipe. Quick oats are more finely ground up whole oats, so they are slightly powdery. They are sold right next to the whole oats. You can also make quick oats at home – simply measure 1 cup of whole oats and pulse in the blender or food processor about 5 times.
Can I use steel-cut oats? I don't recommend it. They are too hard and will not soften enough.
Baking Instructions: These cookies will not spread in the oven, so be sure to form them into a cookie before placing them on a baking sheet.
Nutrition
Serving: 1cookie | Calories: 63kcal | Carbohydrates: 11g | Protein: 1g 
| Fat: 2g | Saturated Fat: 1g | Polyunsaturated Fat: 0.2g | Monounsaturated Fat: 0.1g | TransFat: 0.01g | Cholesterol: 1mg | Sodium: 5mg | Potassium: 91mg | Fiber: 1g | Sugar: 6g | Vitamin A: 24IU | Vitamin C: 2mg | Calcium: 9mg | Iron: 0.4mg