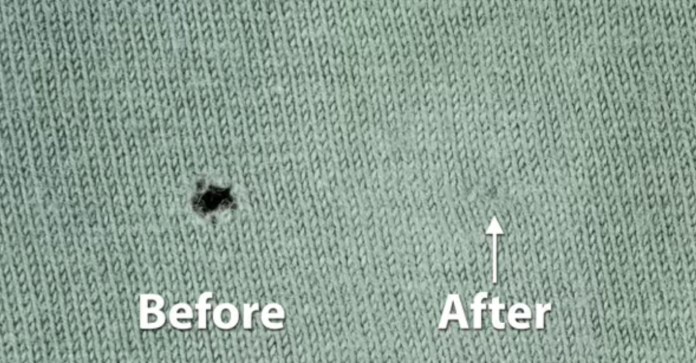 Clothes tear, no denying that. A protruding nail, a shard of glass, rough treatment, low quality even, all of them wear down clothes, and there is simply no escaping. But what if there is a way around it? What if you could fix the holes? Here's an easy-do method that even the most two left-handed of us could apply! And it only requires fusing web and an iron!
source: YouTube/Classy Cheapskate
How to:
Turn the damaged article of clothing inside out
Cut a patch of the fusing web twice the size of the hole
Pinch the fabric around the hole so as to hide it from view and then cover it with the fusing web patch
Take the pre-heated iron and set it on "wool." Put some wax paper between the fusion web and the iron to avoid the former sticking to the latter
Keep the iron pressed gently on the fusing web for 10 seconds.
5 easy steps and voilà! problem solved. Now, you can wear your favourite shirt again!