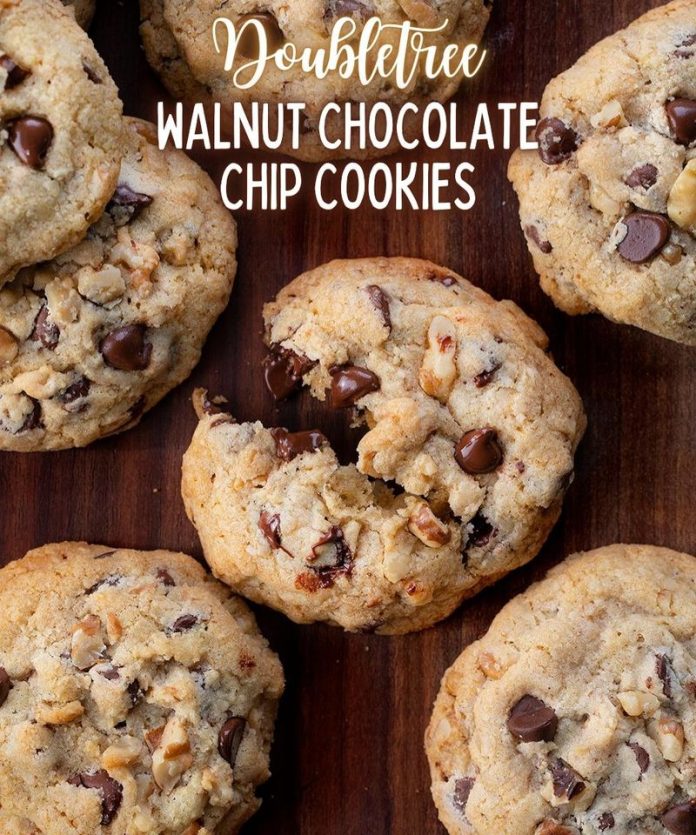 Walnut Chocolate Chip Cookies are chocolate chip cookies filled with walnuts and oatmeal that are based on the DoubleTree Hilton's cookies.
PREP TIME : 15 MINS
COOK TIME : 23 MINS
TOTAL TIME : 38 MINS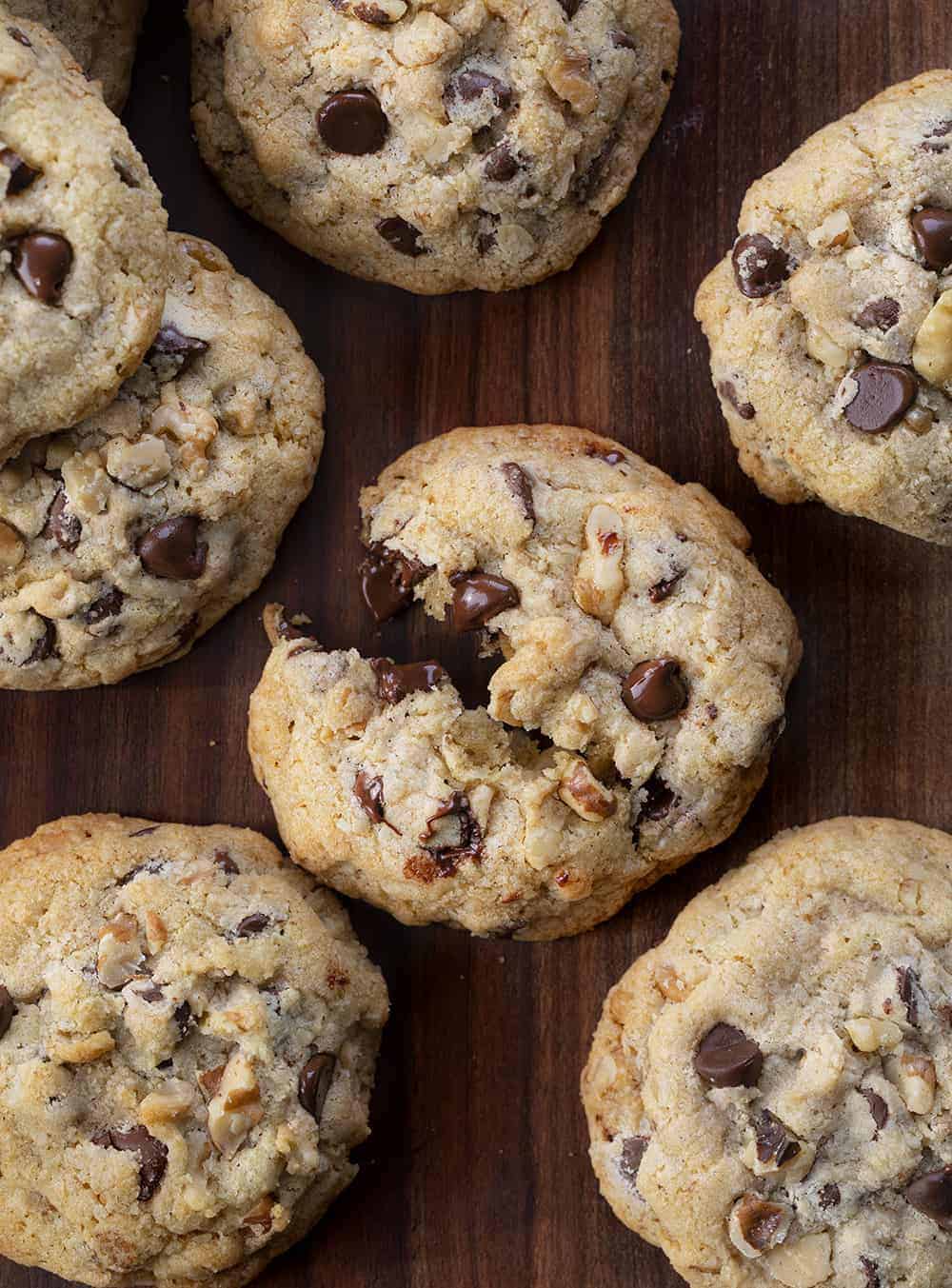 Ingredients
▢1 cup (2 sticks / 227g) butter, softened
▢¾ cup (150 g) granulated sugar, plus 1 tablespoon
▢¾ cup (150 g) light brown sugar, packed
▢2 large eggs, room temperature
▢1¼ teaspoons vanilla extract
▢¼ teaspoon freshly squeezed lemon juice
▢2¼ cups (281 g) all-purpose flour
▢½ cup (45 g) rolled oats
▢1 teaspoon baking soda
▢1 teaspoon kosher salt
▢1 pinch cinnamon
▢2⅔ cups (448 g) semi-sweet chocolate chips
▢1¾ cups (205 g) chopped walnuts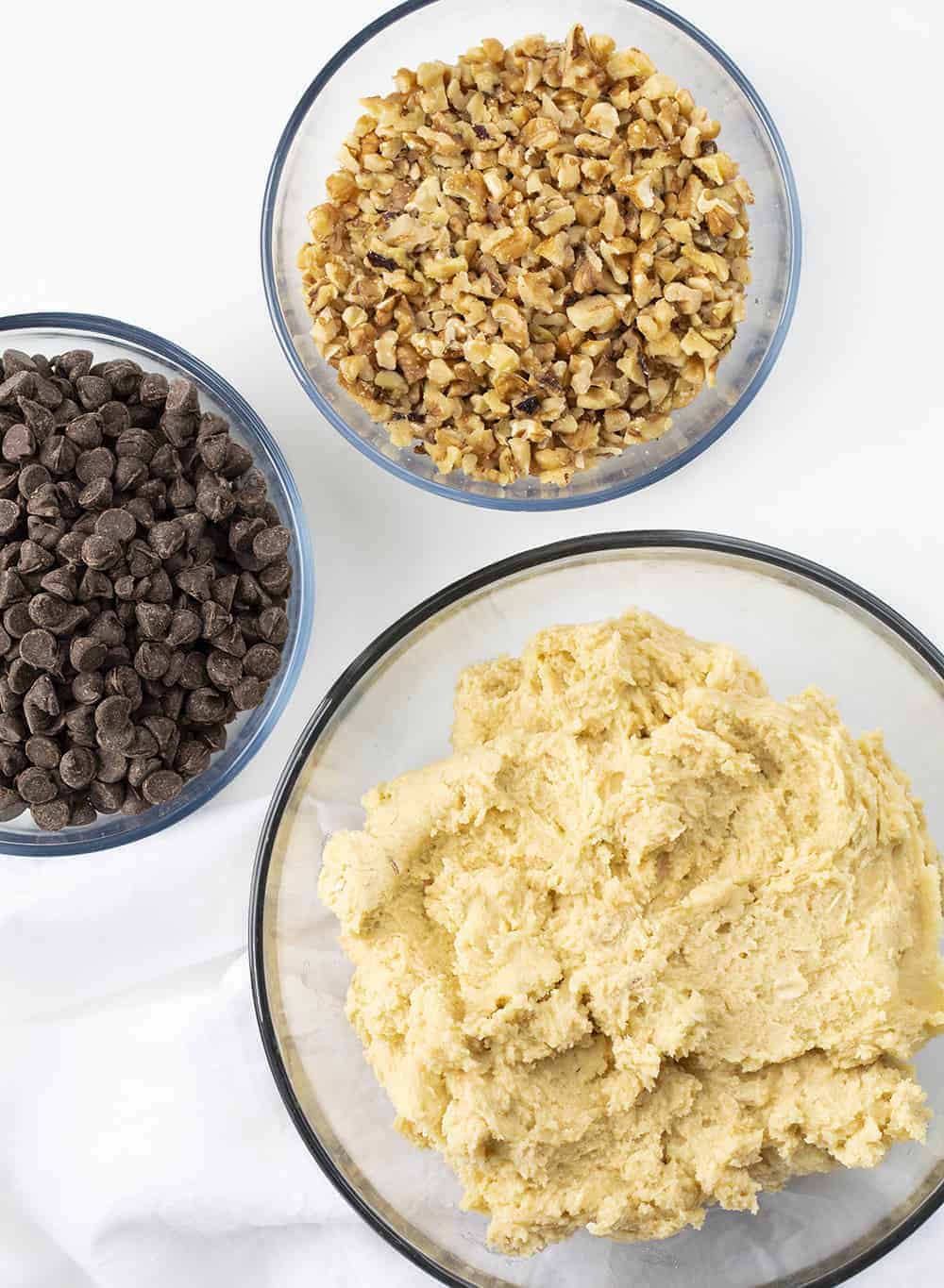 Instructions
Preheat oven to 300°F. Line baking sheets with parchment paper and set aside.
In the bowl of a stand mixer, cream butter, sugar, and brown sugar on medium speed for about 2 minutes.
Add eggs, vanilla, and lemon juice, blending with mixer on low speed for 30 seconds, then medium speed for about 2 minutes, or until light and fluffy, scraping down bowl.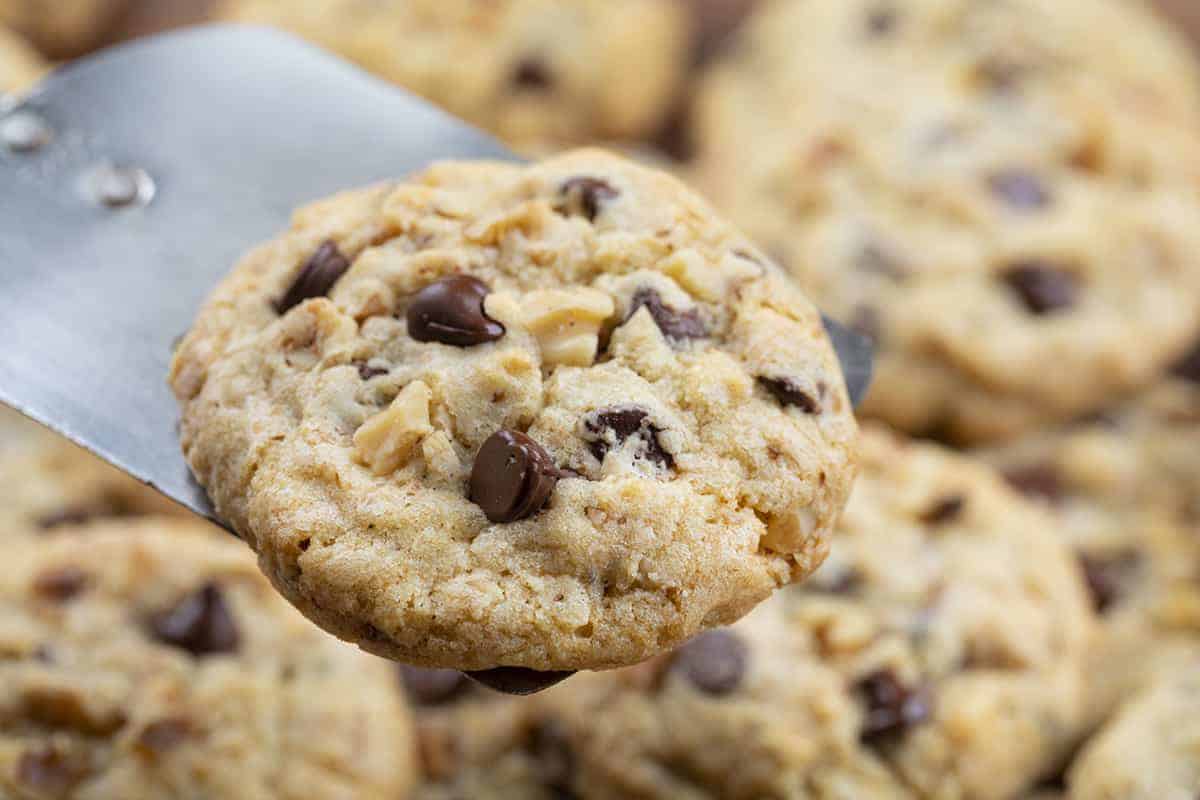 With mixer on low speed, add flour, oats, baking soda, salt and cinnamon, blending for about 45 seconds. Do not overmix.
Remove bowl from the mixer and stir in chocolate chips and walnuts.
Portion dough with a 3 tablespoon scoop about 2 inches apart onto the lined baking sheets.
Bake for 20 to 23 minutes, or until edges are golden brown and center is still soft.
Remove from oven and let cool on the baking sheets for about an hour before serving.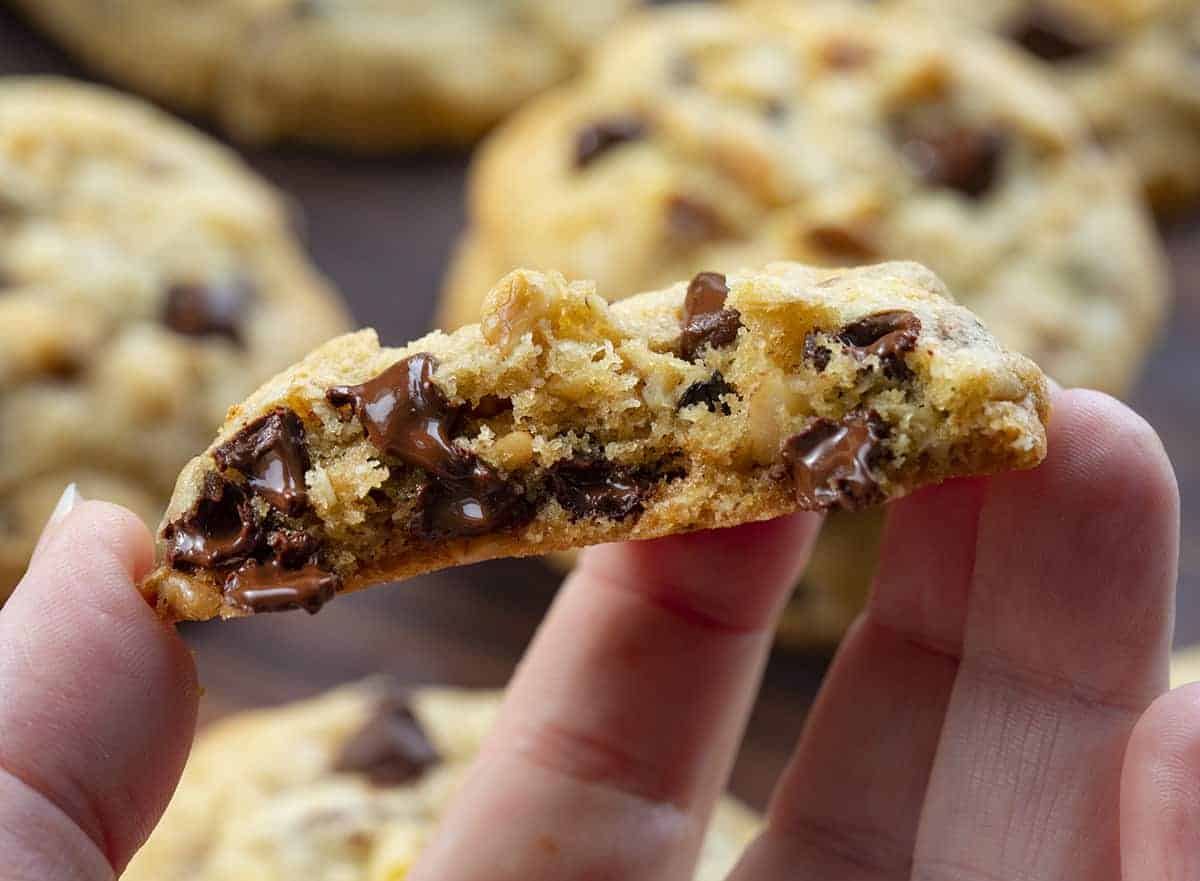 Nutrition
Course: Dessert, Snack
Keyword: Walnut Chocolate Chip Cookie
Servings: 36 cookies
Calories: 155