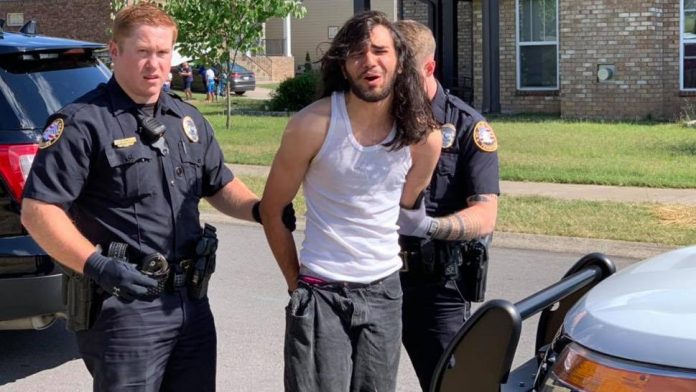 Anthony Akers was wanted for violating his probation, the Richland Police Department said.
Wanted criminal engages with police in funny Facebook post
A Washington state man wanted by police for violating his probation taunted officers for almost a week by chatting with them in the comments section of a post about him on their Facebook page.
Anthony Akers, 38, was wanted by the state's Department of Corrections. Richland Police Department Crime prevention specialist Cerise Peck, who was the one talking back and forth with Akers, said he was originally charged with possession of a controlled substance.
A warrant was issued for him because Akers was "not doing what he was court ordered to do," Peck said.
On Nov. 28, the department shared Akers' picture writing that he was a wanted man. Surprisingly, one of the first comments on the post was from Akers himself.
"Calm down, im (sic) going to turn myself in," he wrote.
Anthony AkersAnthony AkersRichland Police Department / via Facebook
The department responded a few days later telling Akers the hours they are open.
"Hey Anthony! We haven't seen you yet," the post read. "Of course if you need a ride you can call non-emergency and we will pick you up."
In turn, Akers thanked the police department and said he had "a couple loose ends" to tie up before he stopped by the department.
CLICK NEXT PAGE BELOW TO CONTINUE READING …