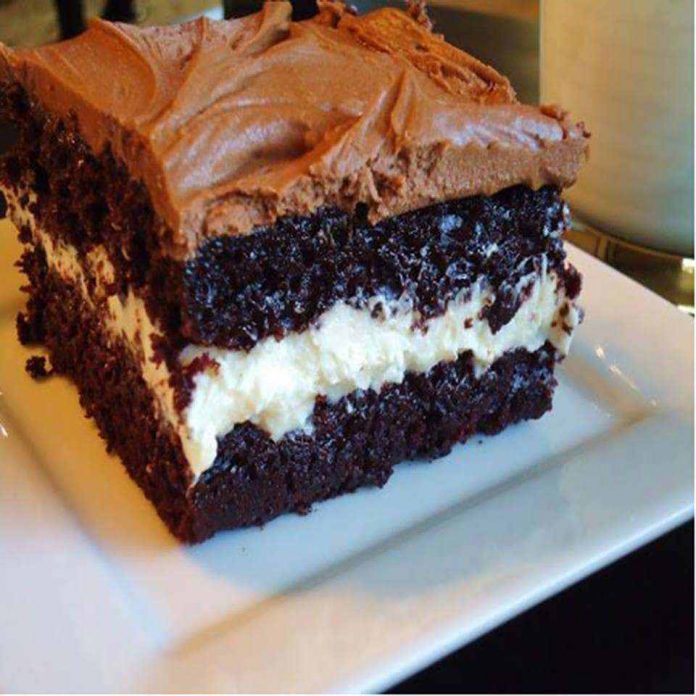 "Let's face it, a nice creamy chocolate cake does a lot for a lot of people; it does for me." –Random
Cake! The most irresistible word in the dictionary! You can get butterflies in the stomach just after hearing it, not only love can make you feel that way.
Homemade twinkie cake is one of the best cake recipes, delicious and easily made with few ingredients; all you need is to follow the tips we gently wrote, jot things down and add a little spoon of love to the batter to give birth to an amazing cake!
"You can have your cake and eat it too and follow your passions, have a family, and be happy." — Ayesha Curry
How to section
My friend, wear your apron and follow my lead! Your kitchen is about to get messy with a smell of delicacy.
RED FLAG:
Be careful while buying your ingredients, buy only known brands to avoid a lot of issues while baking.
Simple Steps:
According to package direction, prepare the cake and cool completely (you can put it in the freezer for a couple of minutes).
Take your saucepan, add milk and flour, combine well and cook under medium heat and whisk until thickened.
Stir in vanilla and cool.
Combine butter with sugar in a mixing bowl, beat for about 5 minutes then add the milk mixture.
On a cake plate, place your first layer of cooled cake; pour the cream and add another cake layer.
Top with powdered sugar, and serve!
Ingredients :
For the cake:
1 box cake mix
1 can of frosting
For the filling:
5 tablespoons of flour
1 cup of milk
¼ teaspoon of salt
1 cup of granulated sugar
1 teaspoon of vanilla
½ cup of margarine
½ cup of shortening
½ teaspoon of salt
Homemade Twinkie Cake Recipe
Prep time: 20 minutes
Baking time: 20 minutes
Total time: 40 minutes
Servings: 15 slices
I'm pretty sure you enjoyed this delicious fluffy cake, did your folks ask for the recipe? Tell us more in the comments down below!
Serving Ideas
This type of cakes goes with many drinks (hot and cold), starting from different kinds of juices to wine and coffee!
You can also add fruit slices on the top of your twinkie cake, it gives an incredible extra look to it!
How to store Twinkie Cake?
PLASTIC WRAP is the answer! Cover your leftover slices of cake with foil very well then refrigerate. It will keep up to 5 days in the fridge!
HOW TO MAKE IT :  
CLICK NEXT PAGE BELOW TO CONTINUE READING …