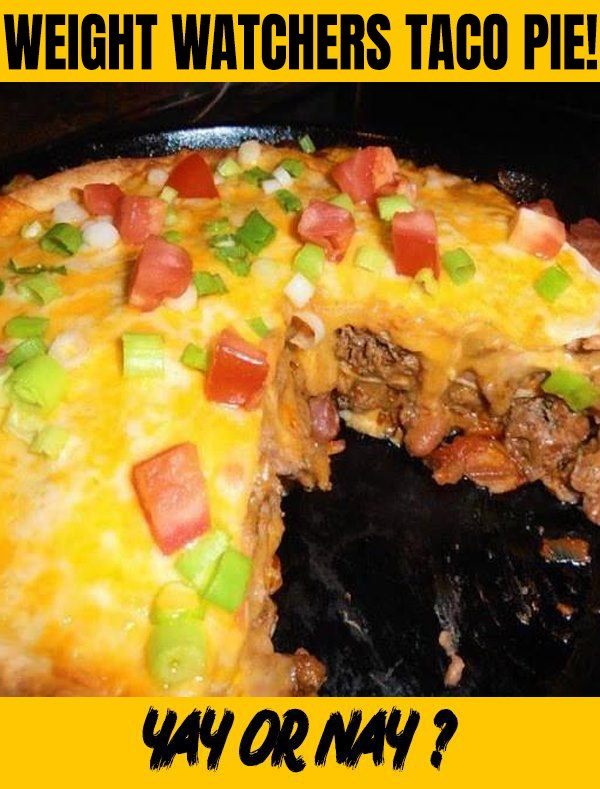 Here's a favorite! This super-easy taco pie will be a weeknight family favorite.  Your family will race to the table when you serve this crescent-crusted taco pie in which crushed corn chips add just the right crunch! this recipe is adapted from : Janets Appalachian Kitchen
Dinner… dessert… anytime is taco time ?
This recipe has 5 serving and the sp values per serving is  7.
What you need ? :
5 8? flour tortillas fat free
1 lb. ground beef; fat free
1 16 oz. can refried beans
2 T. reduced sodium taco seasoning
1/4 C. water
1 jar salsa (I didn't really measure, just used big spoonful's)
2 C. shredded Colby jack cheese
2 green onions, chopped
1 tomato, chopped
HOW TO MAKE IT :
CLICK NEXT TO CONTINUE READING