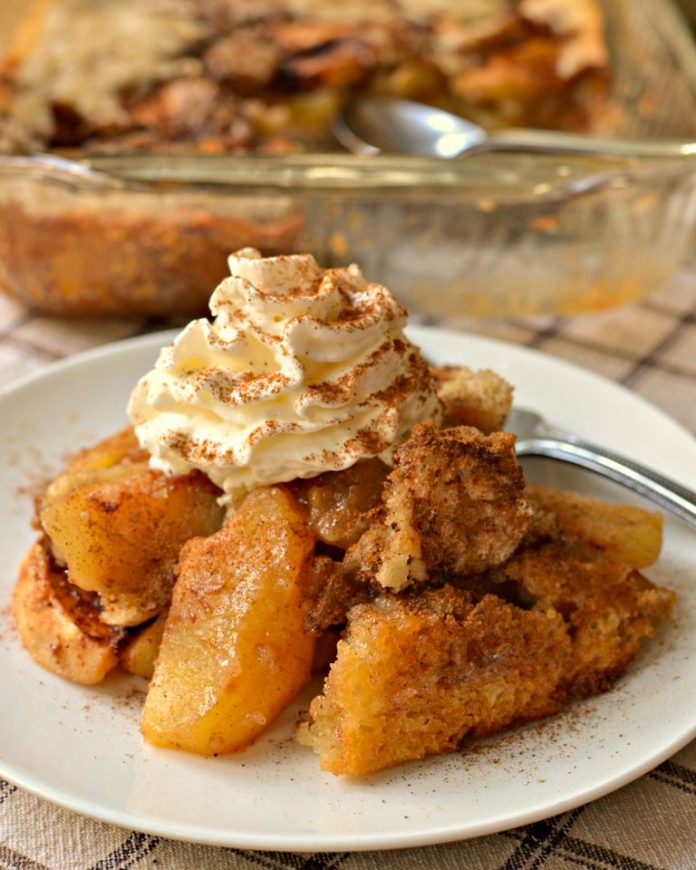 Indulge your taste buds in a delightful culinary symphony with our unique and original "Wholesome Apple Harmony Cobbler." This Southern-inspired treat effortlessly marries the sweetness of fresh apples with the warmth of cinnamon, all embraced by a cake-like cobbler topping. Crafted in under twenty minutes, this recipe transforms simple ingredients into a comforting dessert that will undoubtedly become a favorite in your repertoire.
Recipe: Wholesome Apple Harmony Cobbler
Ingredients:
Apple Filling:
5 cups apples, peeled, cored, and sliced
1 tablespoon lemon juice
1/2 cup brown sugar
2 teaspoons ground cinnamon
1/4 teaspoon ground nutmeg
Cobbler Topping:
1/3 cup unsalted butter
1 1/2 cups all-purpose flour
1 cup sugar
1 tablespoon baking powder
1/2 teaspoon salt
1 cup plus 2 tablespoons milk
1 teaspoon vanilla extract
Instructions:
In a spacious bowl, gently combine apples, lemon juice, brown sugar, cinnamon, and nutmeg, ensuring an even coating.
Preheat the oven to 350 degrees. Place butter in a 9 x 13 pan and allow it to melt in the oven. Be vigilant to prevent browning or burning. Remove from the oven and let it cool while proceeding to the next steps.
Whisk together flour, sugar, baking powder, and salt. Pour in milk and vanilla, stirring until well combined. Pour the batter into the pan over the melted butter without mixing. Spoon the apple mixture on top without blending.
Bake for 50-55 minutes or until the cobbler achieves a delightful golden brown hue and a set consistency. Serve it warm or chilled.
Conclusion:
Elevate your dessert experience with our "Wholesome Apple Harmony Cobbler," a perfect union of succulent apples and a luscious cobbler topping. Whether enjoyed warm or cold, this delightful creation is a testament to the simplicity and charm of Southern-inspired desserts. For an extra touch, adorn your servings with fresh whipped cream, a scoop of vanilla ice cream, or a drizzle of caramel sauce. With the convenience of preparation and the joy it brings, this cobbler is bound to become a cherished addition to your culinary repertoire. Store leftovers for up to three days, and if you wish to savor this treat later, it freezes beautifully for up to two months. Thaw in the fridge overnight and reheat in the oven for a taste of comforting nostalgia.
SOURCE OF THE PICTURE : small town woman