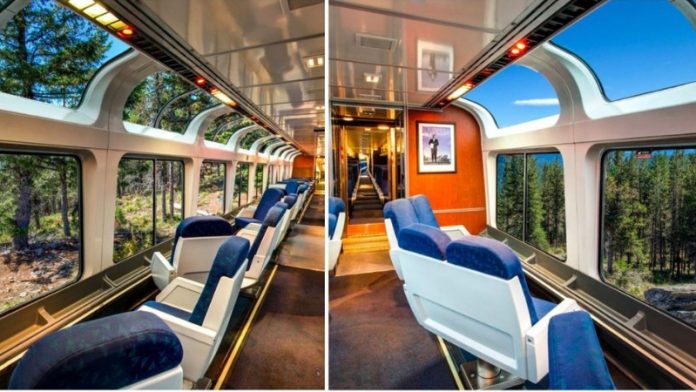 Do you feel like taking a little trip, but don't want to spend a lot of money? There's always the idea of a road trip, but driving for hours on end can be stressful and exhausting. So what's the solution? A scenic ride aboard the Amtrak Coast Starlight Train, of course!
The Coast Starlight operates daily between Los Angeles and Seattle, with stops along the way in Santa Barbara, San Francisco Bay Area, Sacramento and Portland, among other locations. This line is considered one of the most beautiful train journeys in existence, with some pretty spectacular scenery along the way.
During the trip, passengers can admire the snow-capped peaks of the Cascade Range and Mount Shasta, the lush forests, the fertile valleys and the long stretches of Pacific Ocean coastline. This is no ordinary train ride, is it?
This luxury train has dining and sleeping cars so you can travel in real comfort. However, if you want to spend as little as possible, you can buy a one-way bus seat for only $97. Want to know more about this amazing way to travel? Watch the video below!
CLICK NEXT PAGE BELOW TO CONTINUE READING …