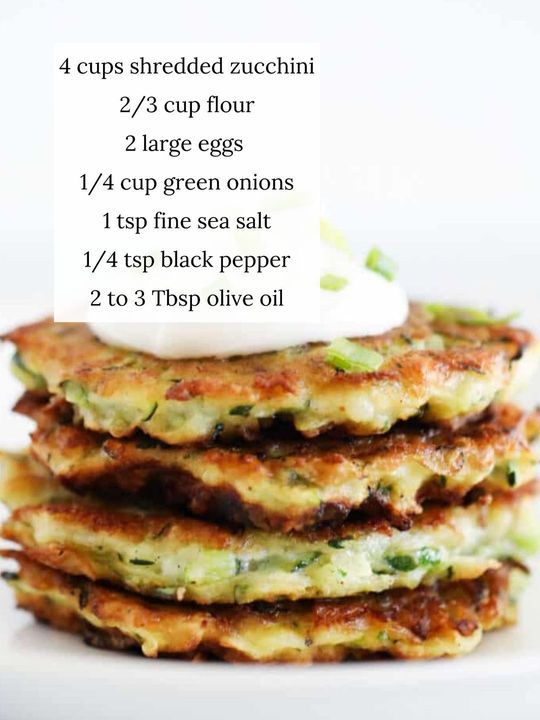 These are the best quick and easy zucchini fritters that are crispy and golden on the outside, and full of flavor and tender on the inside!
Prep Time: 15 mins
Cook Time: 10 mins
Total Time: 25 mins
Ingredients 
▢4 cups shredded zucchini , 3 medium or 2 large zucchinis
▢⅔ cup all-purpose flour
▢2 large eggs , whisked
▢¼ cup sliced green onions
▢1 teaspoon fine sea salt
▢¼ teaspoon ground black pepper
▢2 to 3 Tablespoons olive oil , more as needed
For serving: sour cream and green onions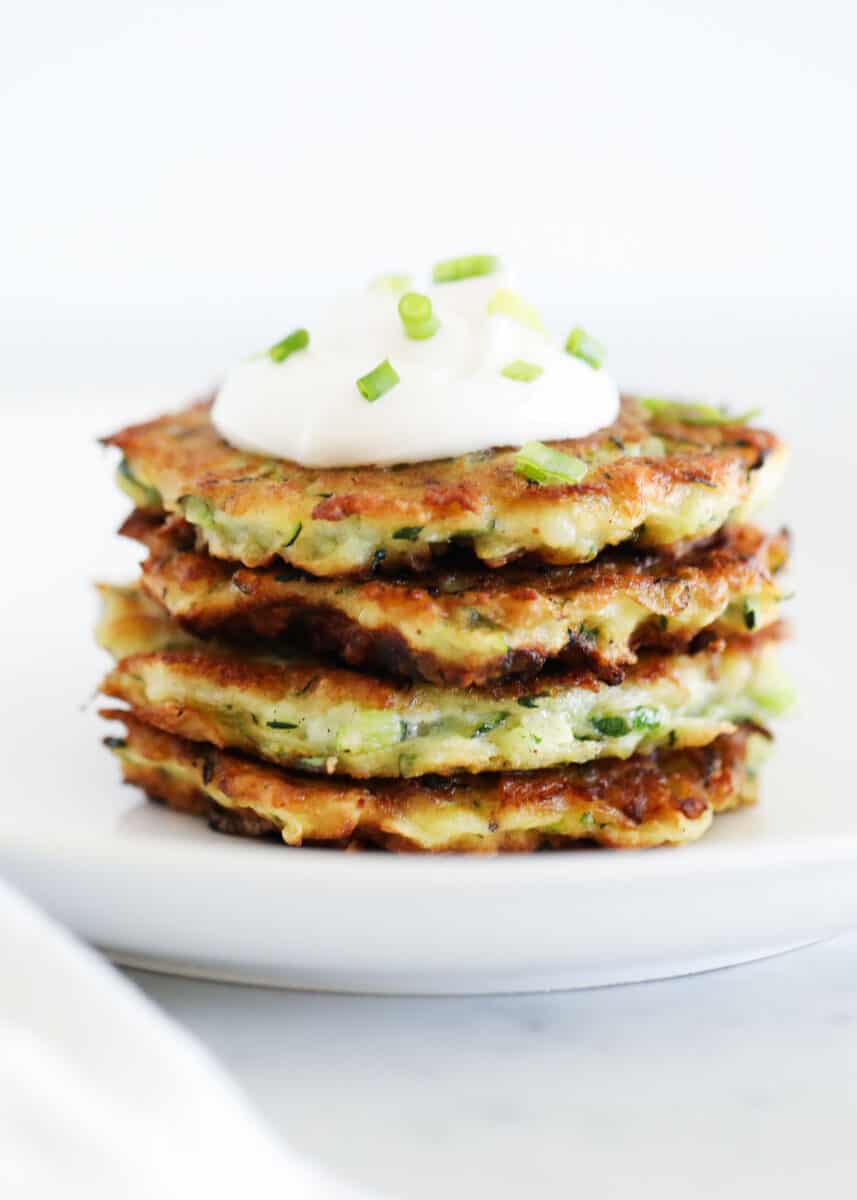 Instructions
Place the shredded zucchini in a colander in the sink. Sprinkle with 1/2 teaspoon salt and let sit for 5 to 10 minutes so water can strain. Use a paper towel or cheese cloth to squeeze out any extra water.
Place the zucchini in a bowl. Add the flour, eggs, green onions, and remaining 1/2 teaspoon salt. Stir just until combined.
Add the olive oil to a large skillet and heat over medium-low heat. After a minute, scoop the mixture with a large cookie scoop (or 3 Tablespoons) and add to the pan. Gently press down with a spatula and then cook 2 to 3 minutes, or until golden brown. Flip and then cook an additional 2 to 3 minutes. Turn up the heat or turn down if browning too fast.
Transfer cooked zucchini fritters to a plate lined with paper towel. Sprinkle the top with salt and pepper if desired. Serve the zucchini fritters with sour cream and chives if desired.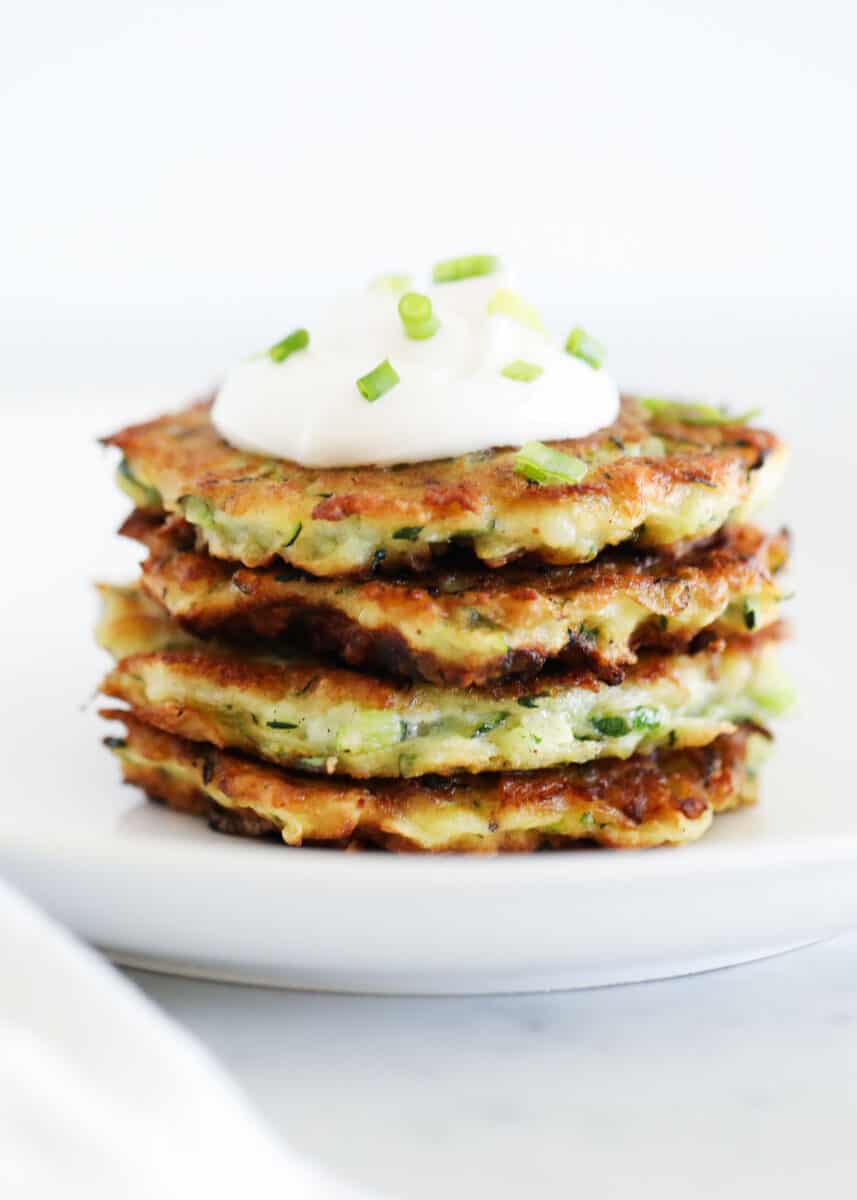 Notes
Variation: If you want to boost the flavor ad in a clove of minced garlic and a couple Tablespoons of grated parmesan cheese. 
Nutrition
Serving: 2fritters | Calories: 108kcal | Carbohydrates: 14g | Protein: 4g | Fat: 4g | Saturated Fat: 1g | Polyunsaturated Fat: 1g | Monounsaturated Fat: 2g | Trans Fat: 1g | Cholesterol: 55mg | Sodium: 416mg | Potassium: 264mg | Fiber: 1g | Sugar: 2g | Vitamin A: 287IU | Vitamin C: 16mg | Calcium: 27mg | Iron: 1mg