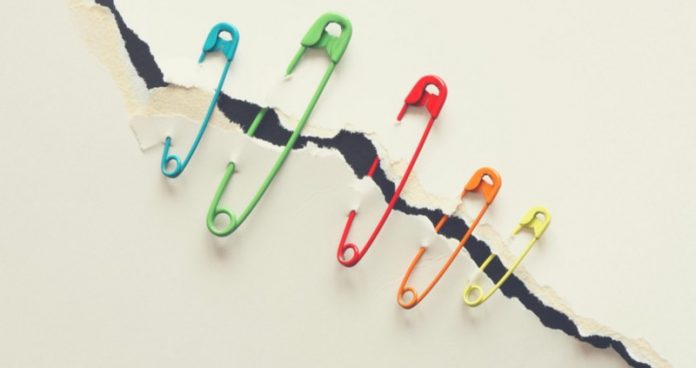 You'll always find a shit ton of safety pin in evert sewing basket in every home ever. They're not only useful when it comes to fixing clothes and pinning things, but they also have a bunch of clever uses all around the house. Here are 10 awesome unexpected uses of safety pins to make your life easier.
1. Prevent Thefts
Use a safety pin to hook the zipper of your purse or bag to another zipper. Thieves won't be able to unzip your purse or bag quickly and they'll certainly not be able to steal anything from you while you're not looking.
2. Conceal Bra Straps
Use a safety pin to connect the two straps of your bra in the middle to turn it into a racerback style bra.
3. Clean A Garlic Press
Garlic pressers are hard to clean as we all know. If you want to clean it properly, use a safety pin to get the garlic residue out of the tiny crevices and then wash it as usual.
4. Keep Socks Together
Use a safety pin to secure and link dirty couples of socks together before tossing them in the washing machine and save yourself some time.
5. Thread Drawstrings
Secure a safety pin to the end of a drawstring to thread it. Push the safety pin through the hole and pull the string around through the length of the slot.
CLICK NEXT PAGE BELOW TO CONTINUE READING …