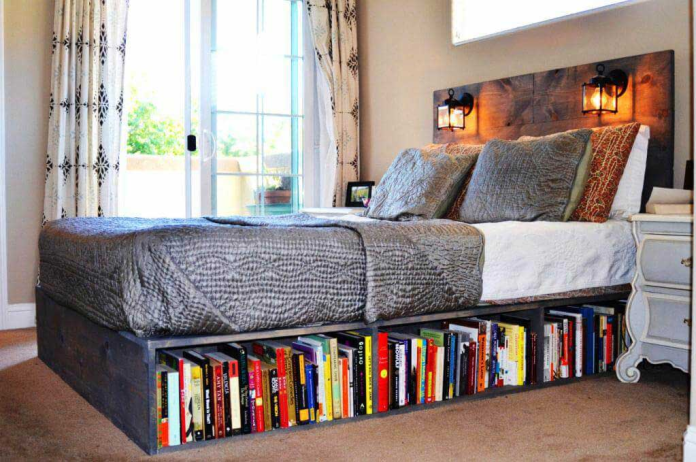 Living in an apartment, a small house, or any other place where space is limited can certainly be a challenge. How can you store your belongings without making them look cluttered and overcrowded? Here are 15 simple and super-smart storage ideas specifically designed for small spaces.
Towel bar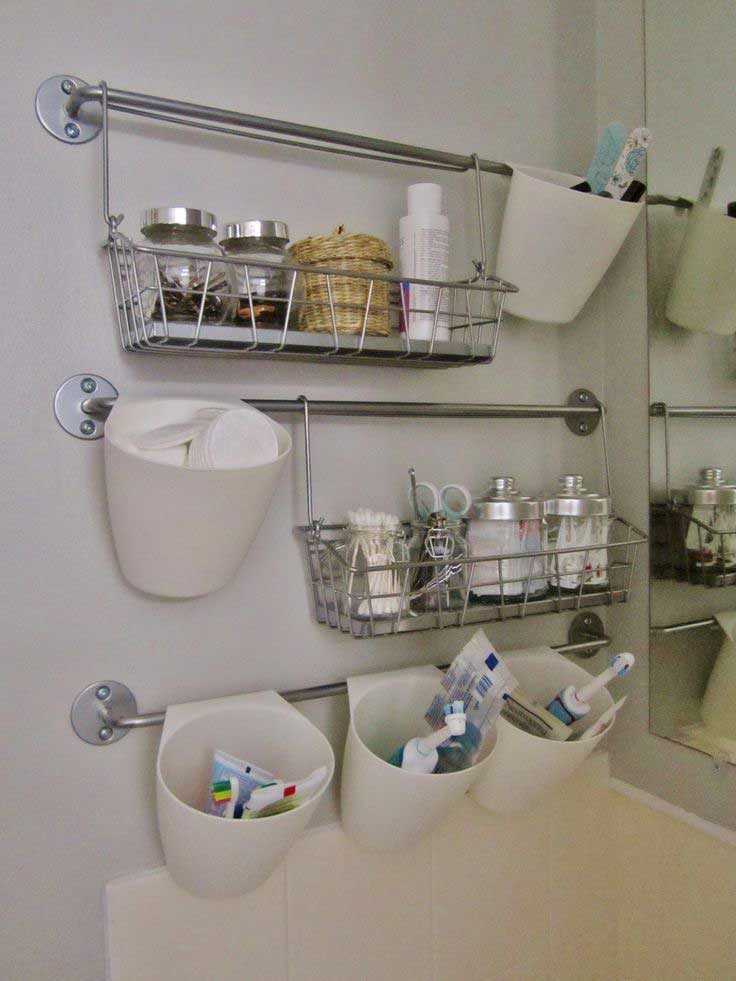 If your bathroom space is limited, a towel bar is the perfect storage solution! You can hang baskets or baskets. You can hang baskets or boxes on the bar to store toiletries and other bathroom essentials.
Wall hooks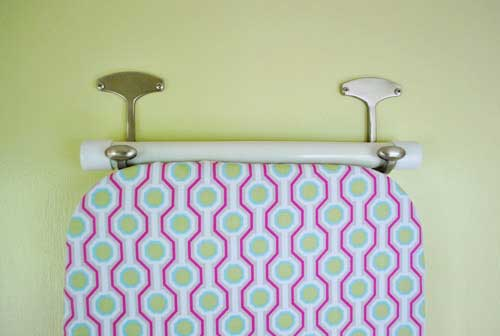 Two wall hooks are a convenient place to hang an ironing board. If wall space is limited, hooks can be fixed behind the door.
Magnetic cookware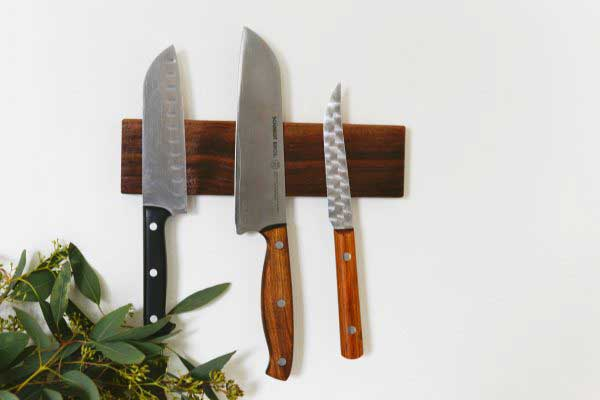 This idea may not be suitable for those with children, but magnetic cookware strips are a great way to free up drawer space.
Command hooks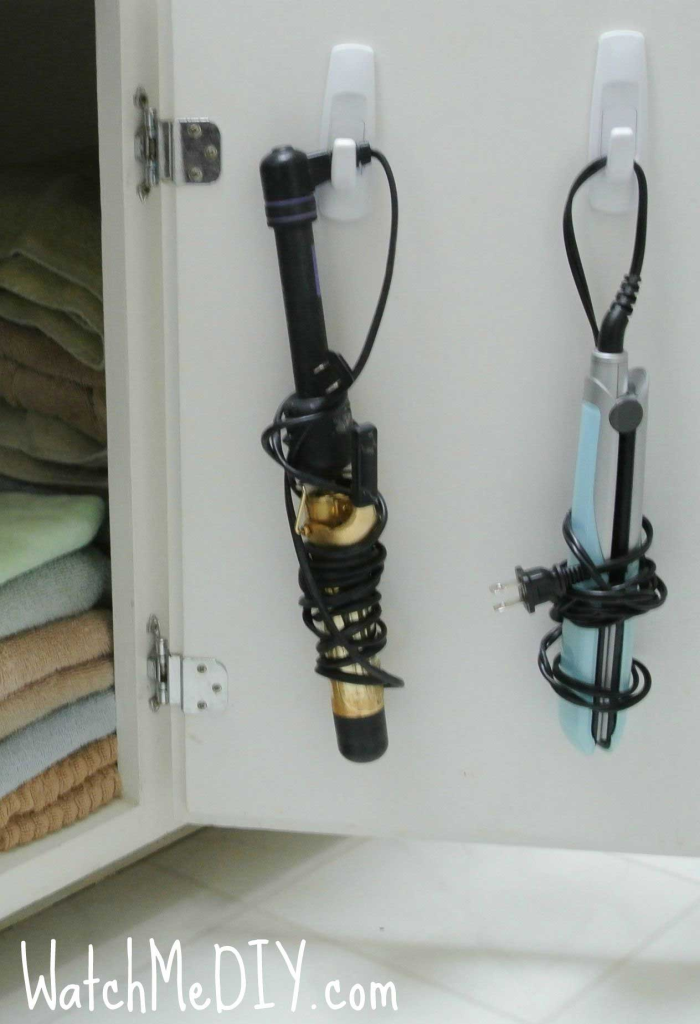 source: WatchMeDIY.com
Hang command hooks on the inside of bathroom cabinets to hang straightening perms, curlers, and other hair styling products.
Wire baskets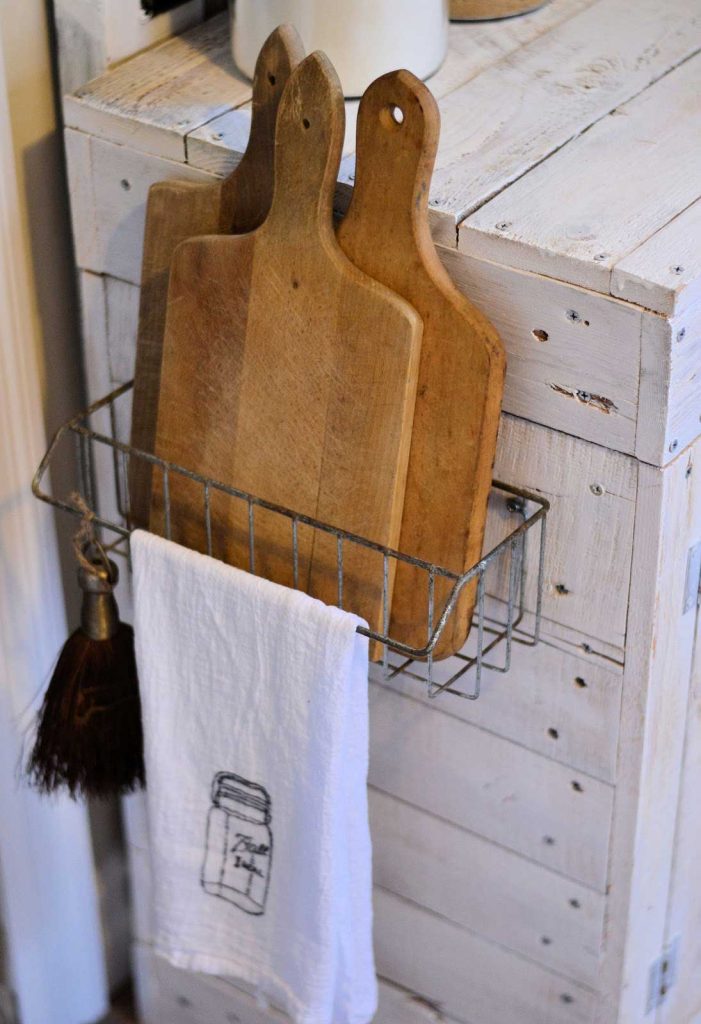 Wire baskets allow you to keep cutting boards out of the way while keeping them in a convenient location.
Rolling bins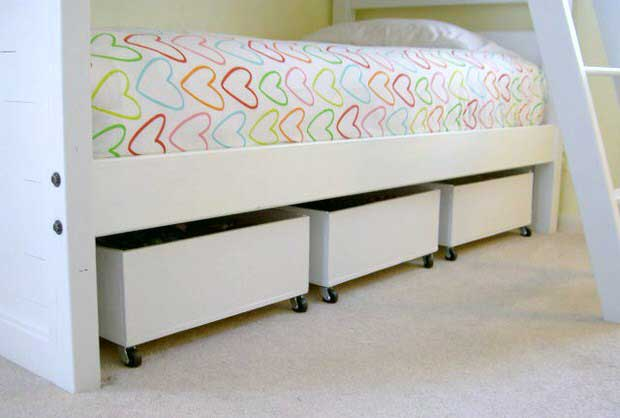 Bins on casters allow you to store clothes, shoes, and other items under the bed for easy access.
Customized Medicine Cabinet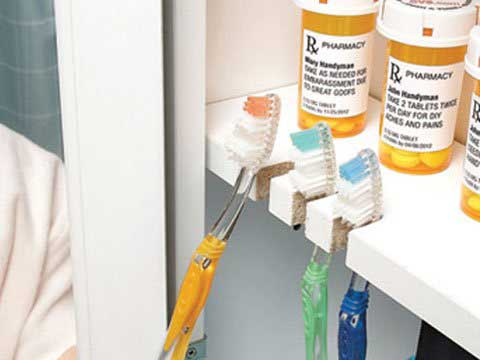 If there is no counter space in the bathroom, a small slot can be cut in the medicine cabinet shelf to hold toothbrushes inside.
Staircase storage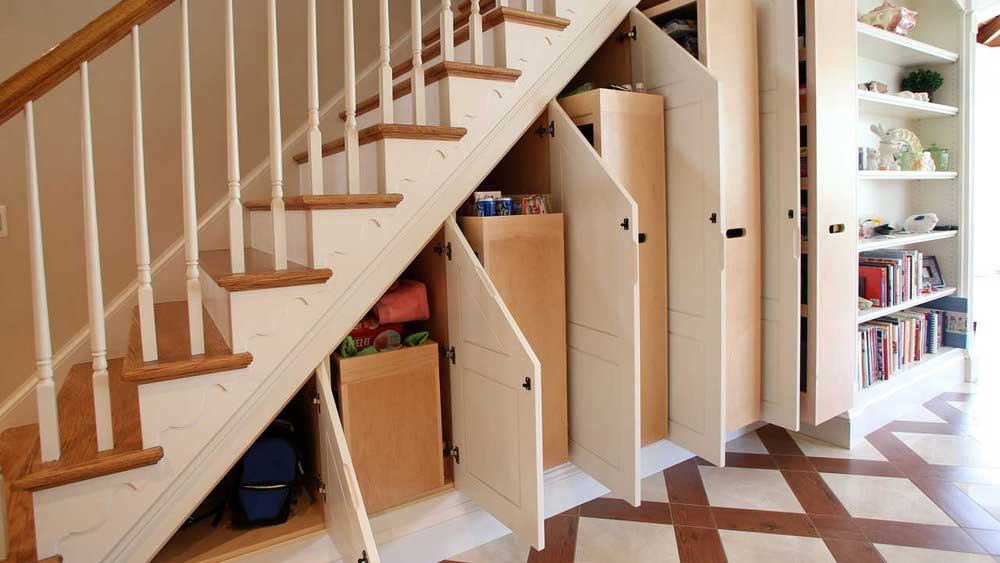 If storage space is really tight, building a cabinet or drawer under the stairs is a good woodworking project.
Over-the-door organizer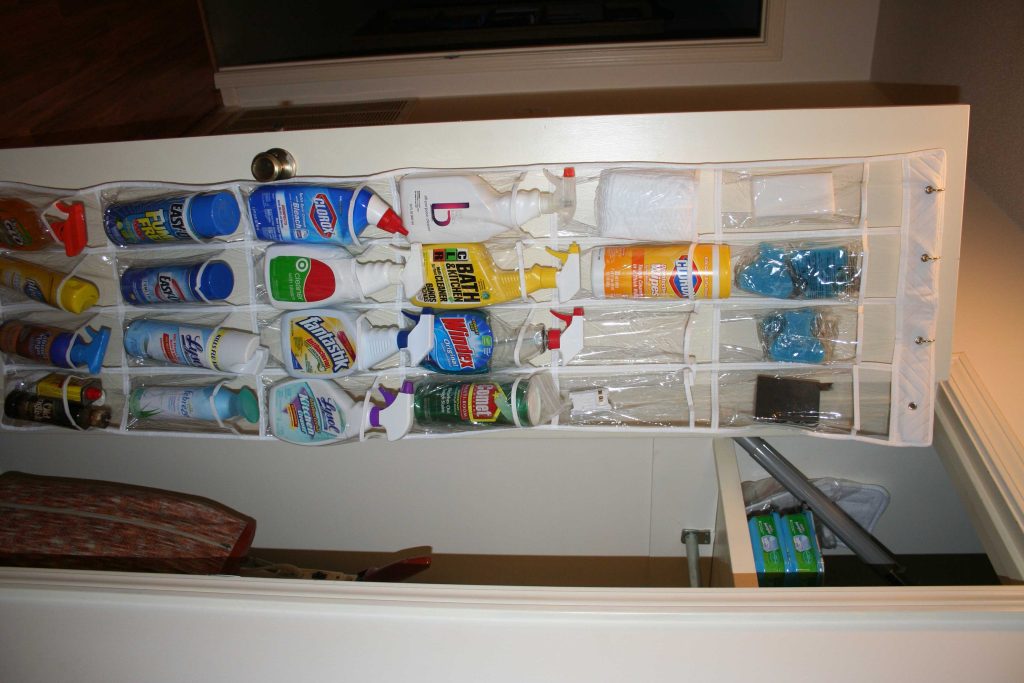 Over-the-door organizers are great for storing cleaning supplies and other items.
Floor Trusses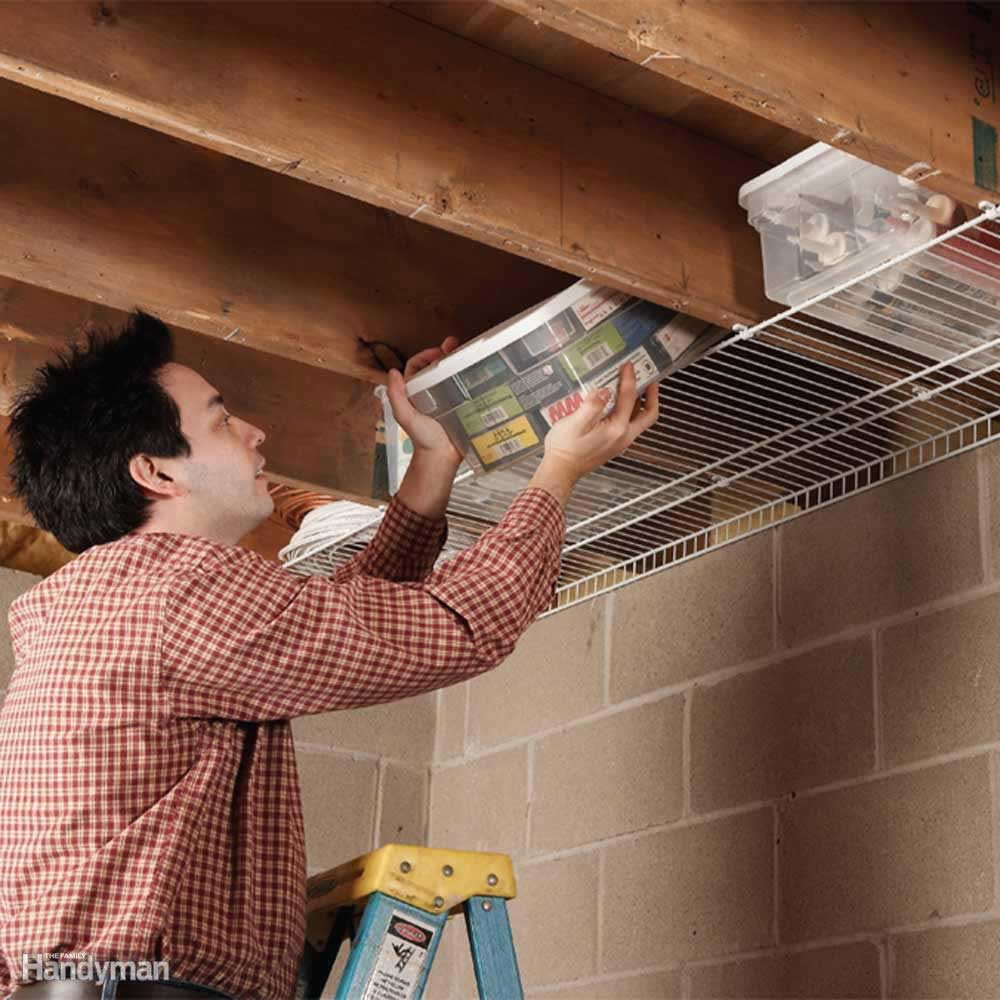 You can utilize every inch of your basement by screwing wire shelves under the joists. This way, bins and baskets can be easily tucked in for storage.
Hidden Keys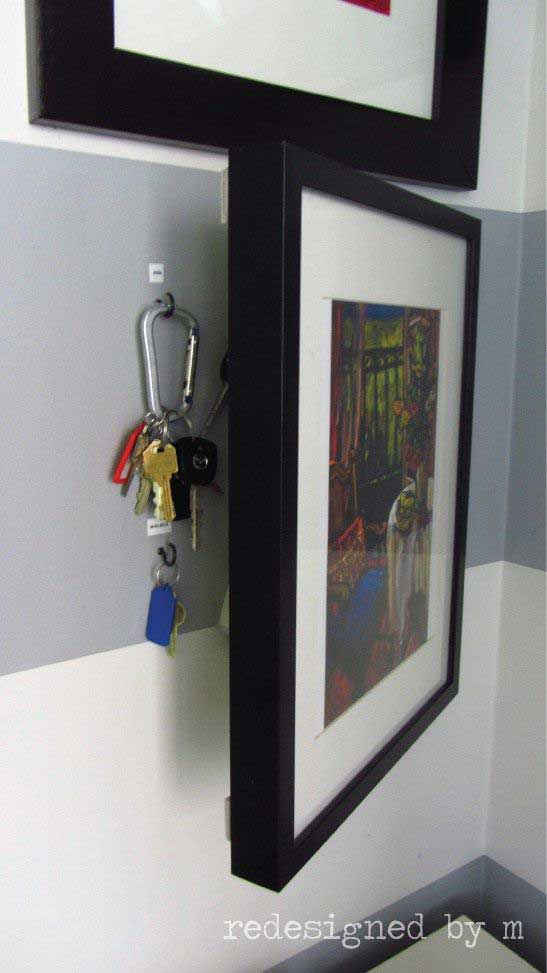 Hinged frames in entryways are ideal for hiding or hanging keys.
Reuse detergent bottles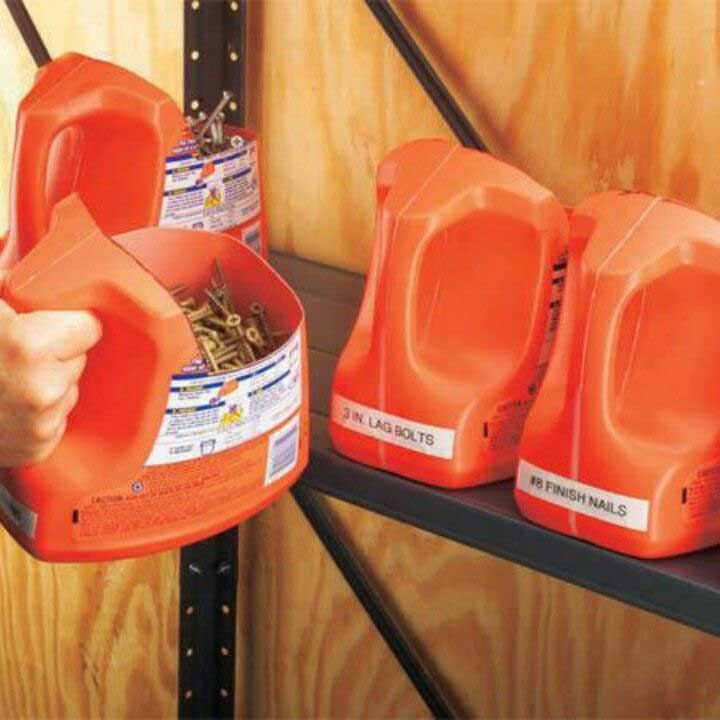 Cut a slit in an empty detergent bottle to make it easier to store and grab nails, screws, and other hardware.
Reclining couch storage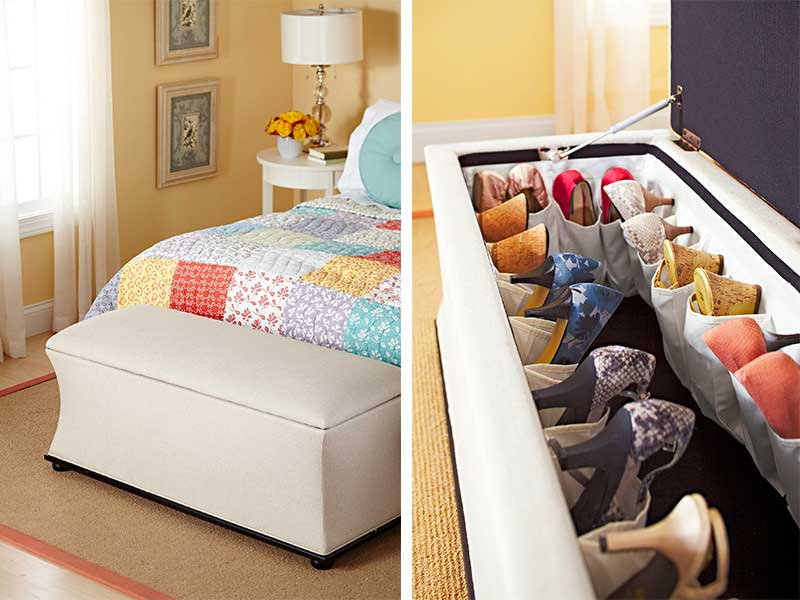 A long, narrow sleeper couch parked at the foot of the bed is ideal for shoe storage.
Corner desk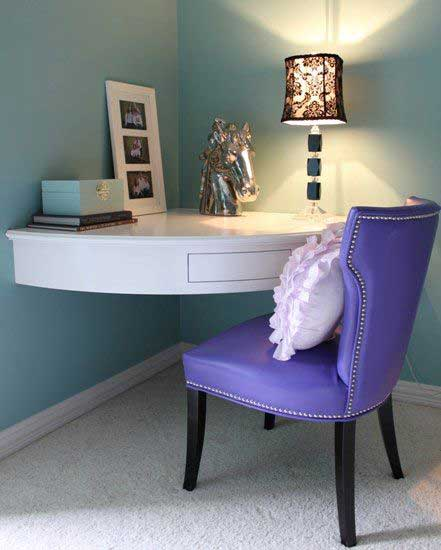 If you need a workspace but the room is too small, a corner desk is the perfect solution.
Book bed frame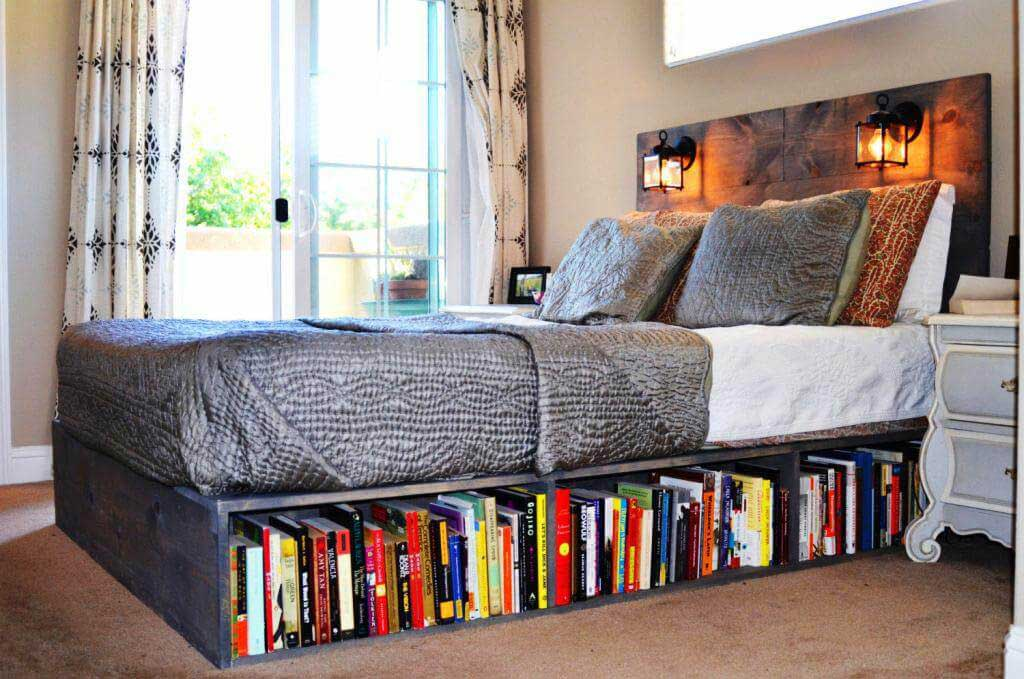 Finally, here's a way to use a cut-out bed frame as a handy bookshelf! How clever!