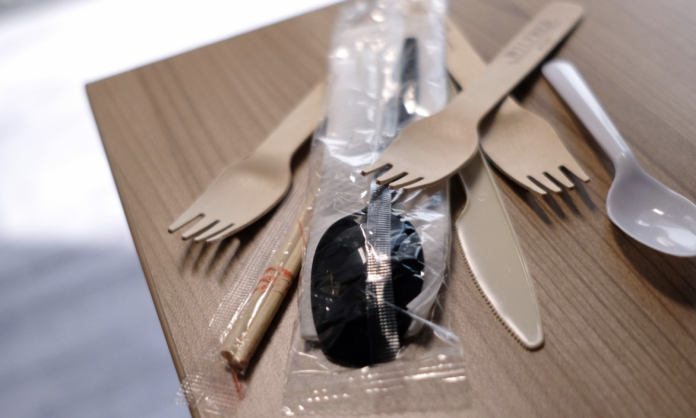 Plastic items raided every known business today, even food-related industries. When you go out to eat in a fast-food place, you are often given a plastic utensil to eat, and we often throw them away when we're done using them. Well, if you're creative enough, everything can be used for something, even plastic utensils. Here are 6 surprising uses of plastic utensils.
1. Keep the pests at bay
Plastic utensils seem to be effective pests remover. This method became popular after The DANGER GARDEN's author said the following statement: "I figured I would at least buy clear plastic, less visible than white. And it is! I had to get down even with the ground to capture these next pictures of the cutlery art in my garden. So far it seems to be working. Oh and when you want clear…you get the whole set. Forks, knives and spoons…but they're all good. What furry little kitty bum wants to be caught crouching over a knife?"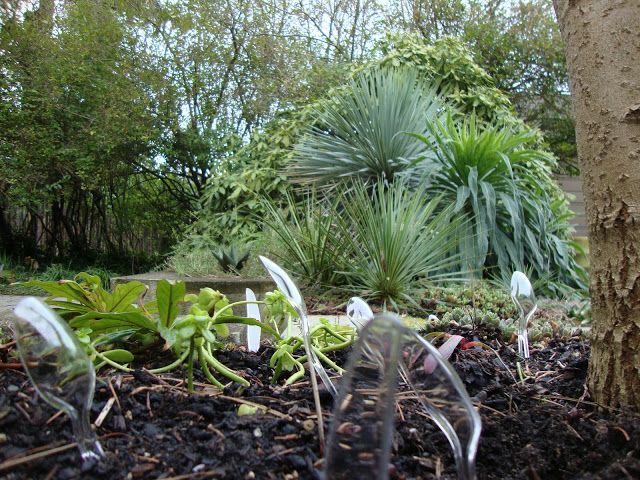 2. Label your plants
Plastic utensils can be used as labeling agents. Plastic forks seem to be the best at this. A RABBIT TALK blog sums it all: "At the nursery, they had some garden labels you could buy for about $4.50 a pack, with what looked like about 20 in a pack. I have 100 squares in my garden… am I going to spend $25 just so I can label them all?!? Uh… no."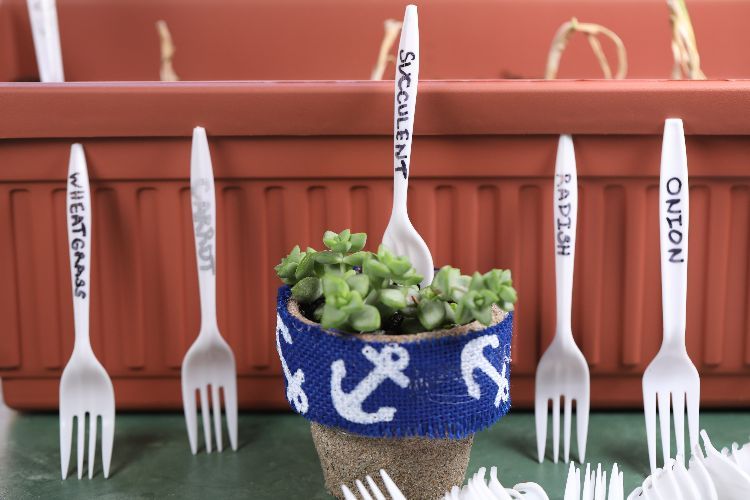 3. Use as decorative labels
On top of plant labeling, plastic utensils can also be used as aesthetic decors. Simply paint a plastic utensil, then use your imagination.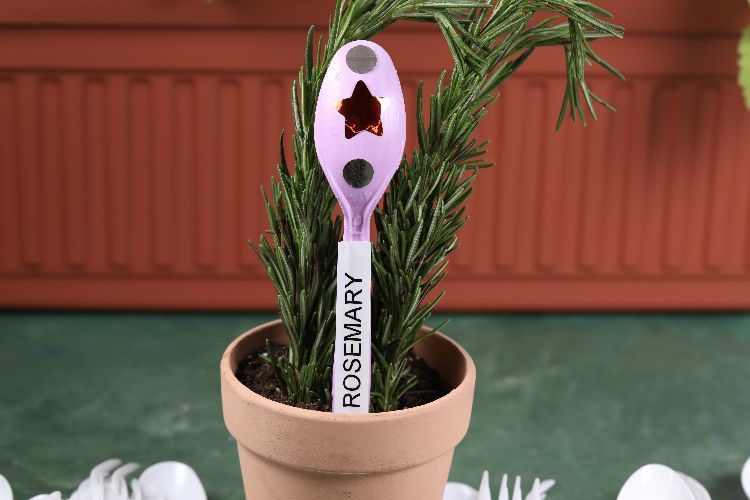 4. Use as a decorative and functional fence
If you are sick of being constantly raided by squirrels, then you can line up plastic forks to make a DIY squirrel fence.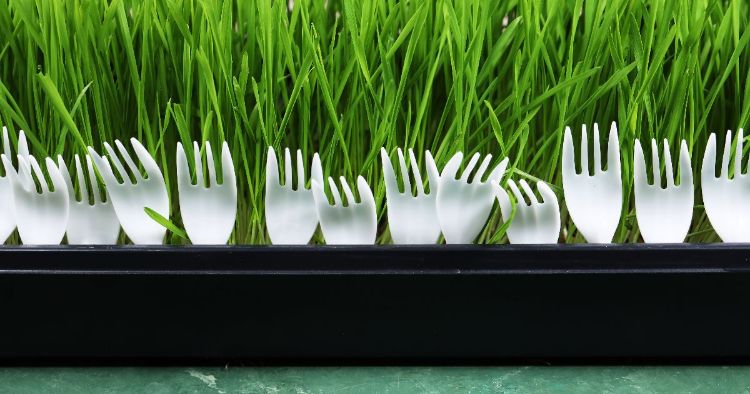 5. Make it into garden decor
Art comes in really unusual forms. You can make creative art with plastic utensils that can be used as garden decor.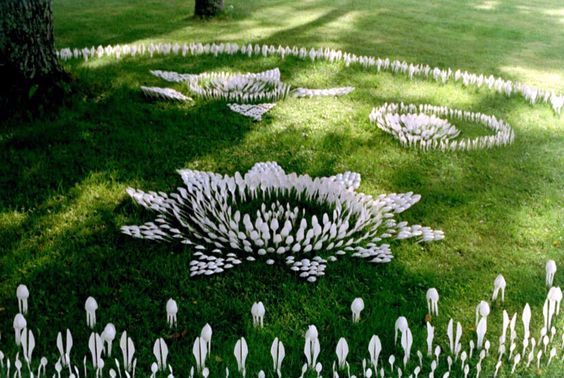 6. Turn it into garden arts & crafts for the kids
As mentioned before, art comes in unusual forms, with plastic utensils, the possibilities are countless.