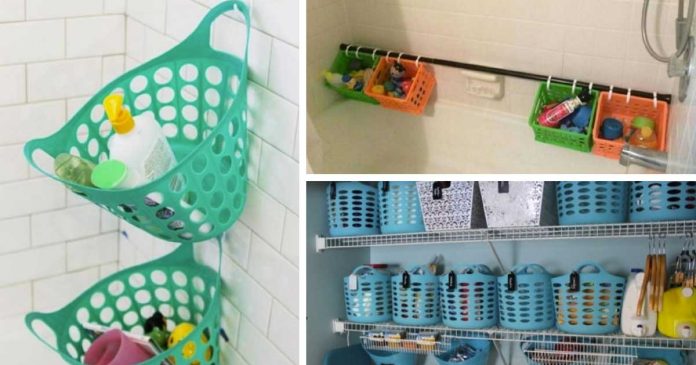 The dollar store is truly a magical place. It's my favorite place for packing supplies, stationery and, of course, baskets! To turn your home into an organized oasis, you don't need to spend tons of money on expensive containers and custom storage. Check out these tips, which all involve using bins and baskets from the dollar store!
1- Dressing table drawer organizers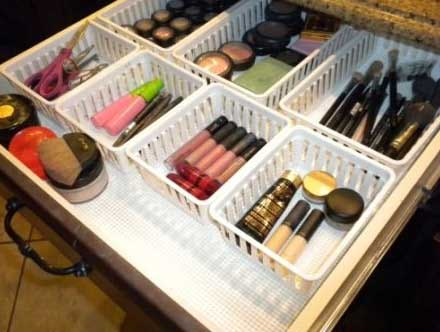 Get your bathroom vanity drawers in order by using small white baskets to store your makeup, lotions, and any other products. It's so cheap, but so neat and tidy!
Under the sink storage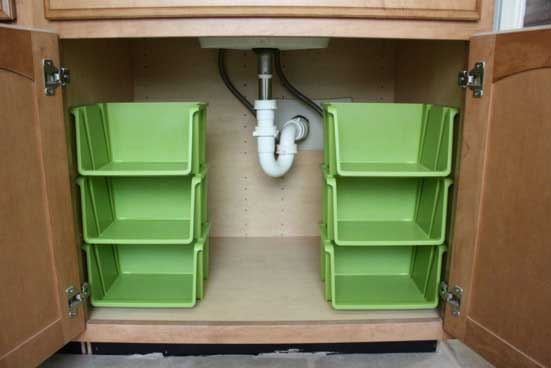 The cabinet under the kitchen and bathroom sinks always seems like a chaotic mess. By using these stackable plastic containers, you can divide all your products into well-organized sections.
Store the tub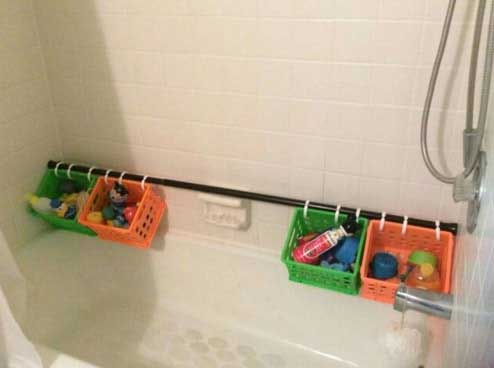 If your bathtub is full of kids' toys, use a retractable curtain rod and shower curtain rings to store them in dollar baskets. Isn't this setup awesome?
Shower Storage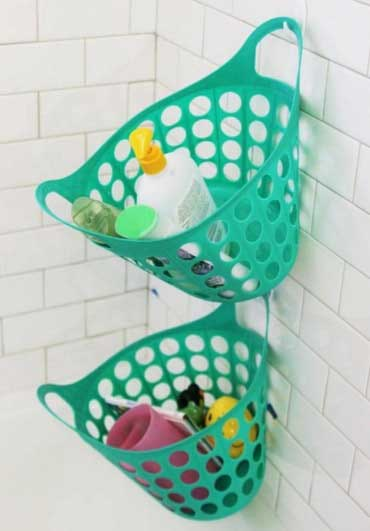 If storage options are limited in your shower, use Command hooks to hang cheap plastic baskets! This way you can store all your shampoos, toiletries and other products in one condensed area.
Clean out the closet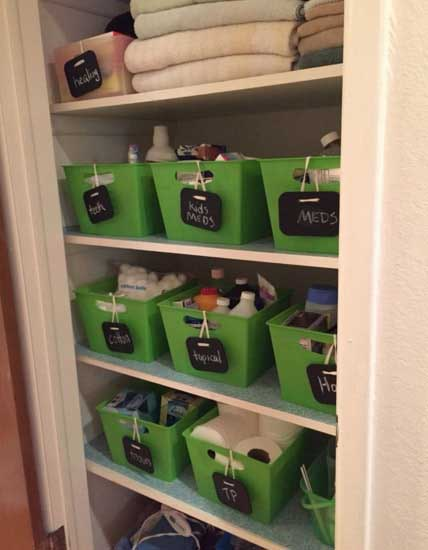 Use plastic bins from the dollar store to organize items in your linen closets or hallway cabinets. You can attach labels to the front of each bin so you know exactly where each item is.
Pantry Containers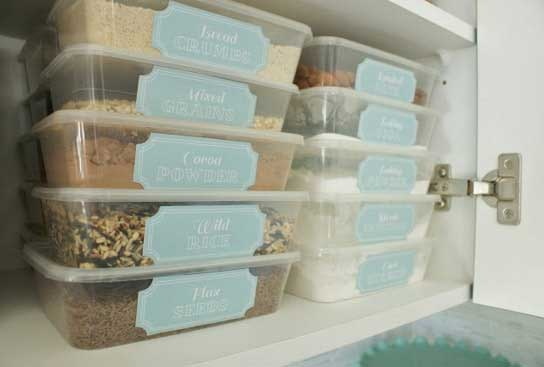 In addition to looking more organized, storing dry goods in clear plastic containers makes it much easier to grab what you need. You can print labels for each container to take pantry organization to the next level.
The Laundry Room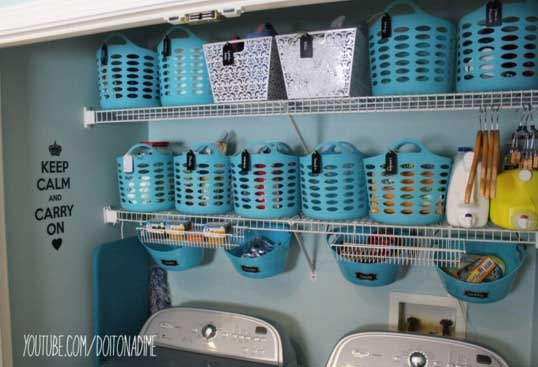 Les buanderies ont l'habitude de donner l'impression qu'une explosion nucléaire vient de se produire. Gardez votre buanderie propre et bien rangée en installant des étagères en fil de fer bon marché et en utilisant des bacs en plastique pour ranger la lessive, le linge et d'autres articles.
Panier de rangement DIY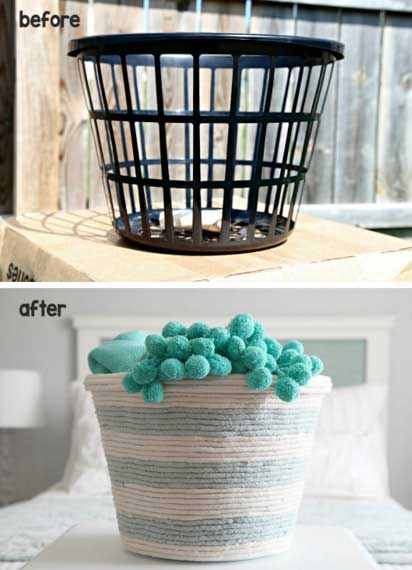 In just a few simple steps, you can turn an ordinary dollar store basket into this cute storage container perfect for blankets, toys and more.