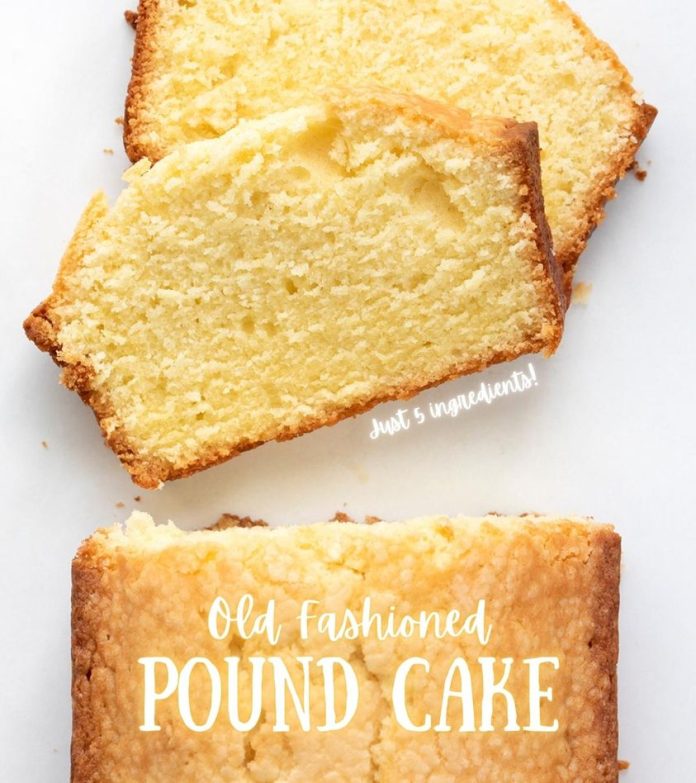 There's nothing worse than a dry pound cake, and nothing better than a perfectly moist cake! This recipe has a crumble that is to die for, with the purest, most delicious vanilla flavor. I love that there are only five ingredients in this entire recipe.
Use the best quality you can find because it will help you get a perfect, delicious pound cake!
I've made many variations of this recipe and found that whole milk is perfect, but if you have a dry cake, there are a few things you can do to remedy that:
Use extra large eggs
Substitute buttermilk for the whole milk.
Make sure your flour is measured correctly.
If you live at a higher altitude, feel free to check out the adaptations in my high altitude baking tips.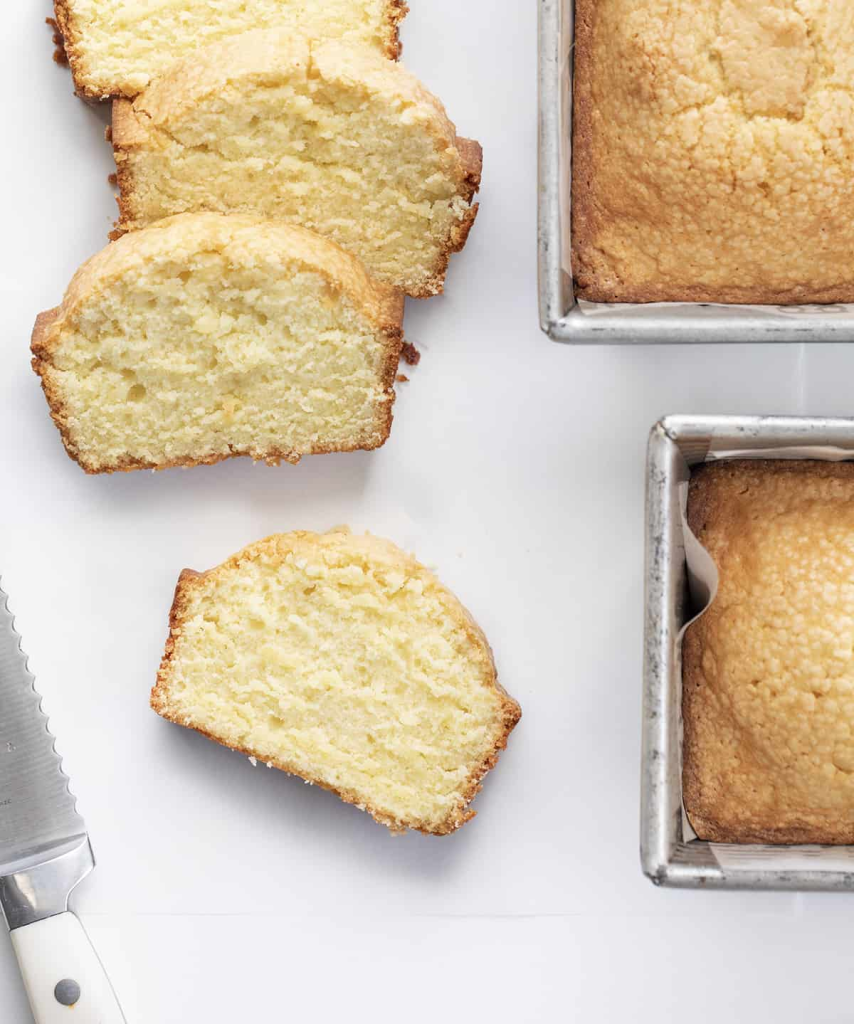 How to Measure Flour
To accurately measure flour, take a fork and sift the flour in the bag. Use a spoon and add the flour to the measuring cup (make sure you are using a dry measuring cup). Then use the back of a knife to level the measuring cup.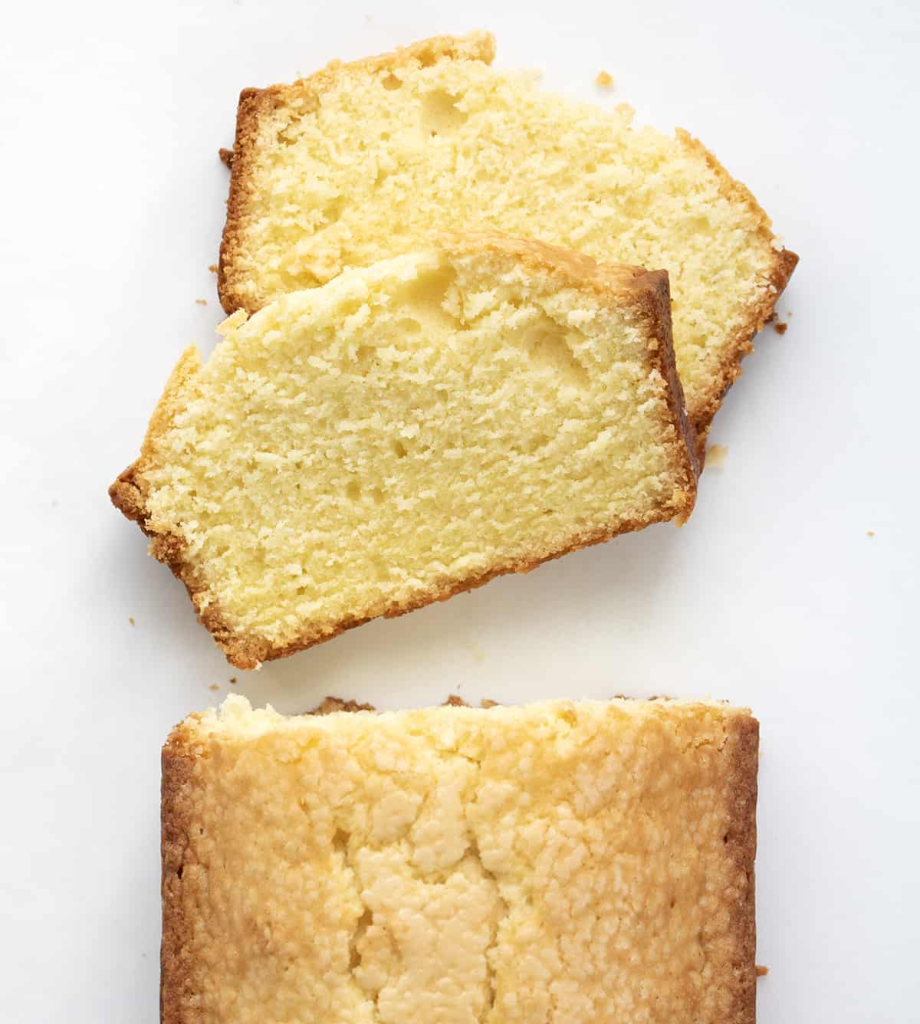 PREP TIME : 10 MINS
COOK TIME : 1 HR
COOLING TIME : 10 MINS
TOTAL TIME : 1 HR 20 MINS
Ingredients
▢2 cups (4 sticks / 454 g) unsalted butter, room temperature
▢3 cups (600 g) granulated sugar
▢6 large eggs, room temperature
▢4 cups (500 g) all-purpose flour, sifted
▢⅔ cup (163 g) whole milk
▢1 teaspoon vanilla extract, optional (I do not add it but readers requested how much to add.)
Instructions
Preheat the oven to 350°F. Spray 3, 8×4-inch loaf pans with nonstick cooking spray, followed by lining each with parchment paper. Set aside.
In a large bowl, cream together the butter and sugar with a hand mixer on medium speed until light and fluffy, about 3-4 minutes.
Beat in the eggs one at a time, making sure each one has been incorporated before adding the next one.
If adding vanilla, add it to the batter now.
Alternating between the flour and milk, add each to the butter mixture, beginning and ending with the flour. Beat until just combined, making sure not to overmix.
Pour batter evenly into the prepared loaf pans (about 2½ cups of batter per pan). Bake for 60-65 minutes, or until a toothpick inserted into the center of the cakes comes out mostly clean.
Remove from oven and allow to cool in pans for 10 minutes, then remove from the pans. Strip off the parchment paper and let cool completely on wire racks.
Nutrition
Course: Dessert
Keyword: Vanilla Pound Cake
Servings: 24
Calories: 328