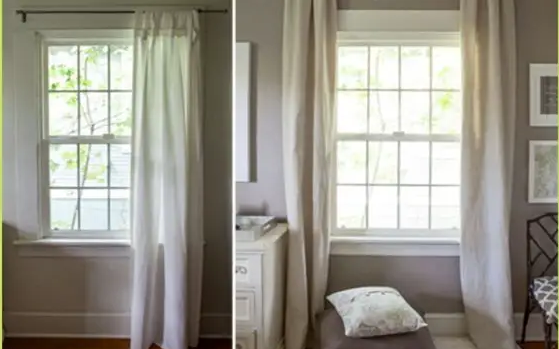 source: Lia Griffith
Decorating your home should be fun and reflect your personality. However, decorating can sometimes be overwhelming. Especially if you want to make your home more sophisticated but don't know where to start. Here are nine easy ways to make your home look more elegant.
1. Gold hardware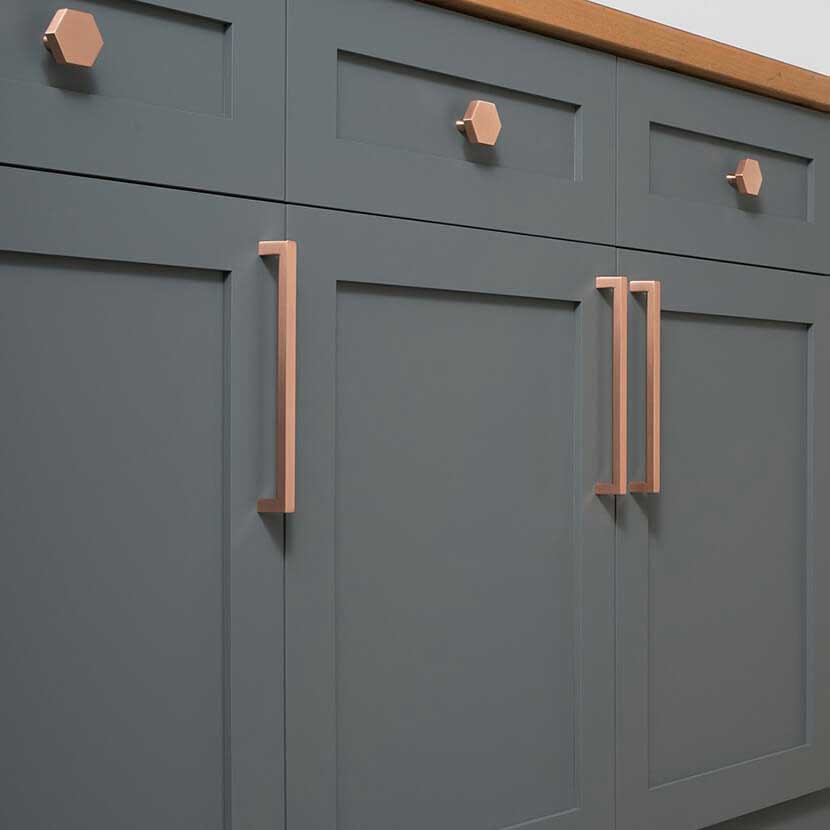 source: Emily Henderson
Don't underestimate the power of high-end hardware! To give your kitchen a new look, replace your existing hardware with sleek gold knobs and hardware.
2. Headboards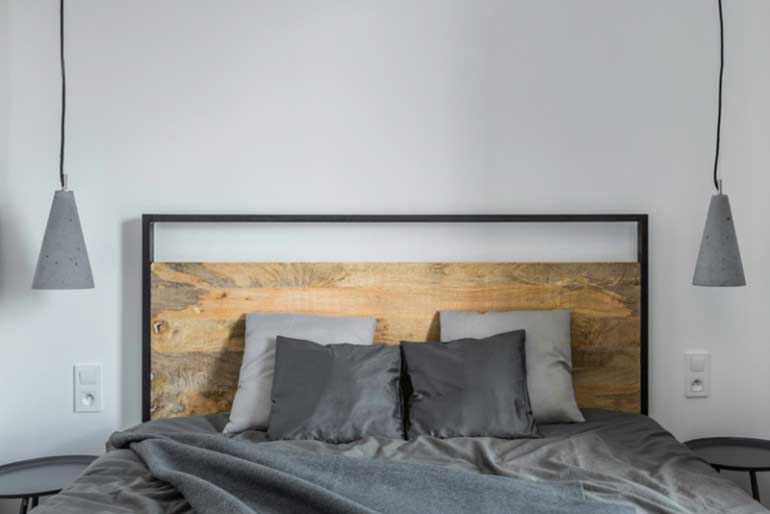 source: Tomorrow Sleep / Shutterstock
An elegant headboard can take your bedroom from "0" to "100" in an instant. There are many affordable and stylish headboards available!
3. Bathroom tray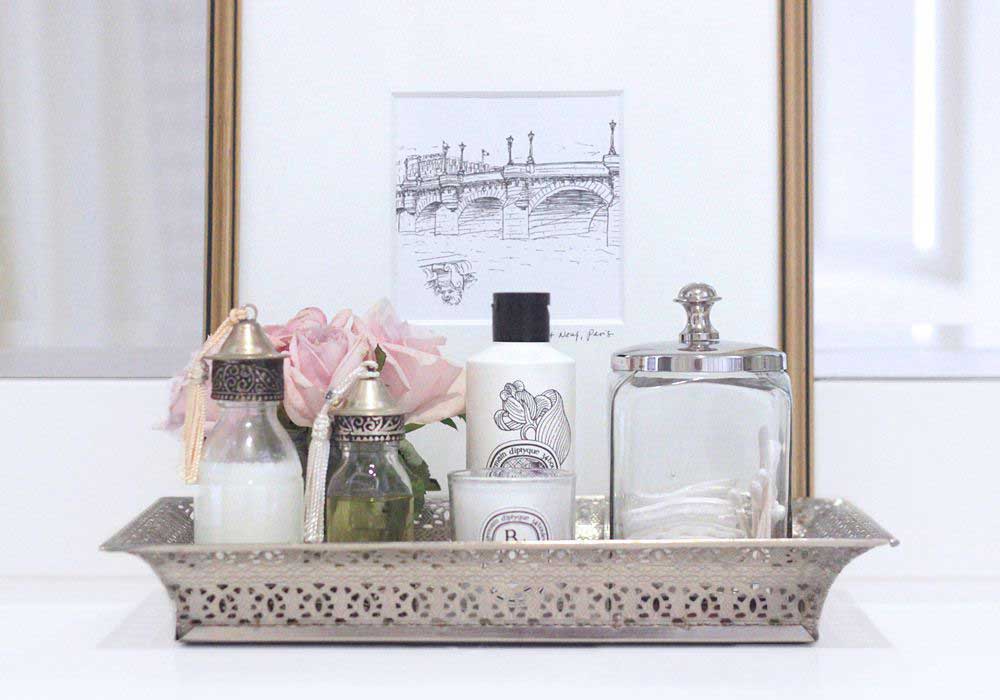 source: The Spruce / Erika Brechtel
Placing bathroom items such as hand soap, lotion, perfume, etc. on a decorative tray not only keeps the counter clear, but also allows these items to look elegant.
3. Cushions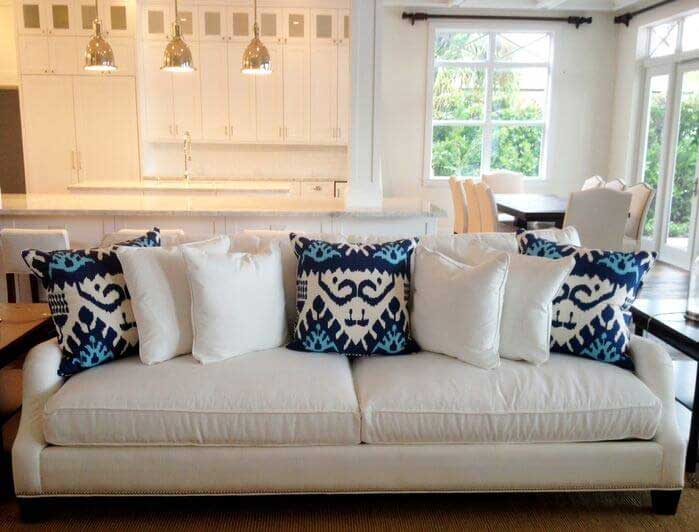 source: Home Stratosphere / Wayfair
To make a monotonous space more comfortable and intimate, add cushions! This applies to sofas, beds, and armchairs.
4. Mirror

source: Houzz
It is amazing how simply adding a frame to a mirror can transform an entire space.
5. TV frames

source: A Step In The Journey
Speaking of framing, have you ever thought about framing your TV? Televisions tend to look wild, but by adding a frame, the entire space becomes more elegant.
6. Lighting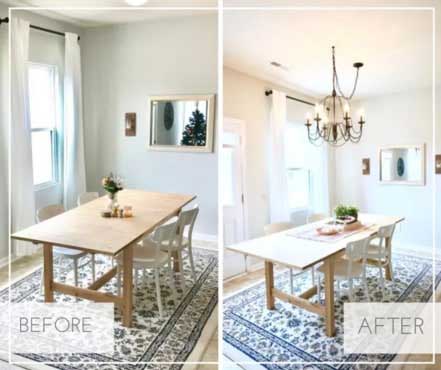 source: Try Everything
This cannot be emphasized enough. Lighting can make a big difference in the atmosphere of a room. Replace old lighting in the kitchen with something more stylish. Replace old light fixtures in the dining room with ones that match the character of the home!
7. Large windows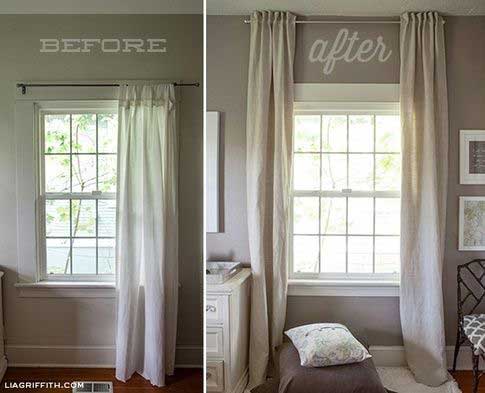 source: Lia Griffith
There is a simple trick to making windows (and rooms) look bigger. Instead of hanging curtain rods directly above the window frame, hang them higher, closer to the ceiling.
8. Large mirrors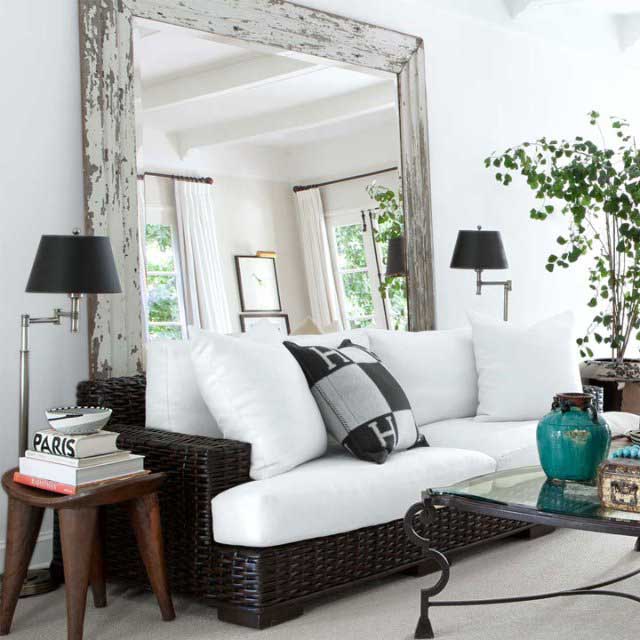 source: PopSugar / House Beautiful
An excellent way to make a small room appear larger is to hang or tilt a large mirror on one wall. The space will appear larger and brighter.
9. Area rugs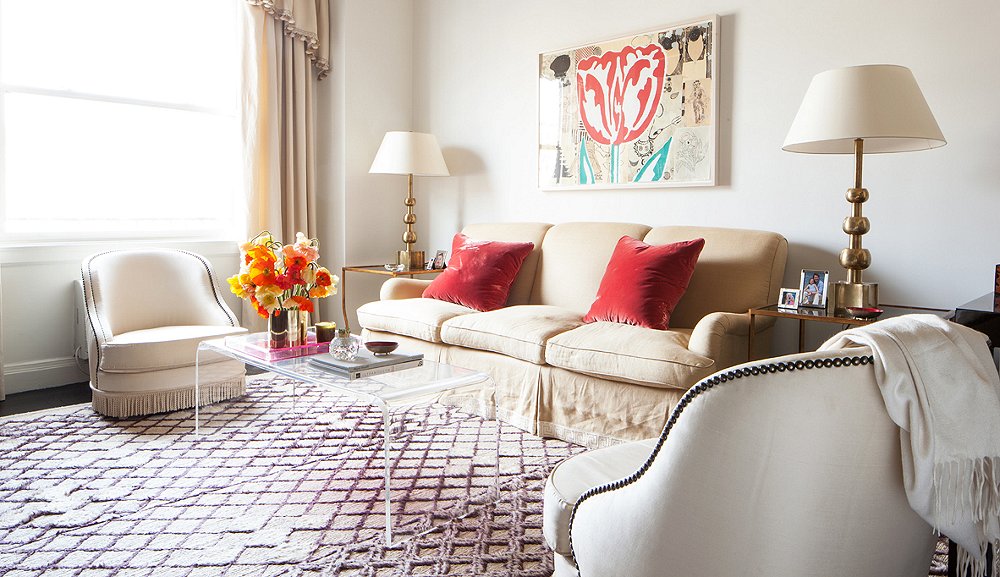 source: One Kings Lane / Lilly Bunn
An immediate way to make a room look more stylish and cozy is to lay down an area rug. Area rugs work well in both living rooms and bedrooms and can make a big difference in the overall look of a space.