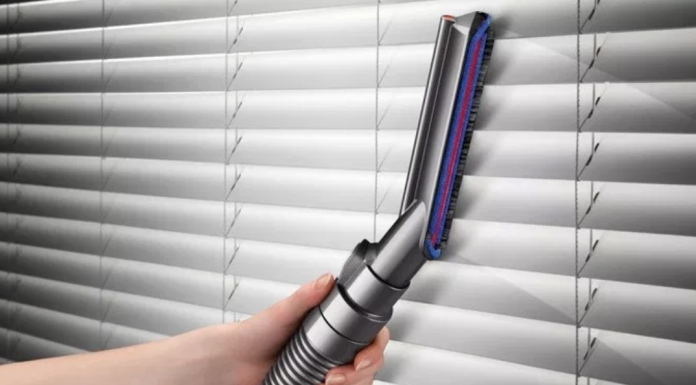 Everyone wants to have a nice looking home, but sometimes functionality can cause an unwanted ugly mess. The common solution is hiding the things that are not often used, and to be honest, it is the best thing to do, but most people clean up a mess by creating another one, and that is a big no-no. In this article, I am going to give you 9 hiding tips that will make your house tidy
1. Hidden outlets
Power outlets are a must, and no matter how many you have, you will always feel like you need more. However, the outlets can ruin a perfectly layered decor. Going for a fake drawer is for me the best solution because it will add up to the aesthetic looks and hide ugly outlets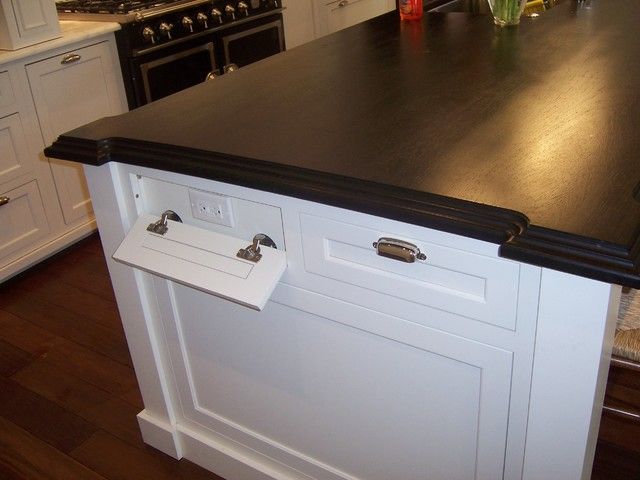 2. Desk cords basket
Sometimes a room looks perfectly tidy, but once you peek under the desk, you find a whole new realm of mess. Tangles cords are an annoying mess, but you can solve that problem using a basket to arrange all of the cords to keep everything tidy and in place.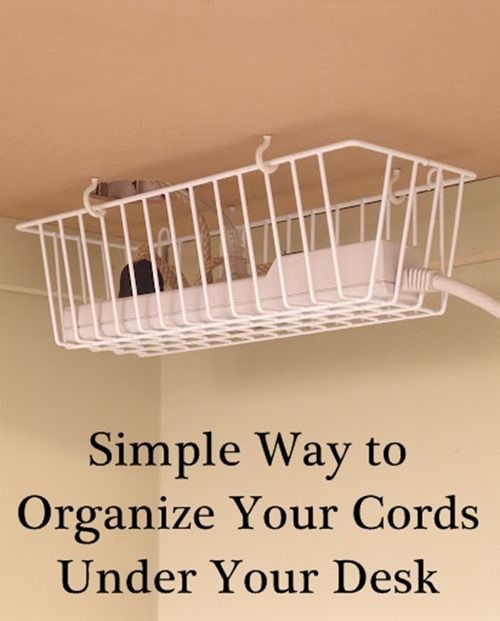 3. Hidden storage books
Books are the best company you'll ever ask for, and being a book enthusiast can the best and worst thing ever because you are going to end up with a good amount of knowledge and, at the same time, a huge mess because your bookshelf can't hold all of your books. To solve your book mess, make DIY hidden storage for your books to clean things up.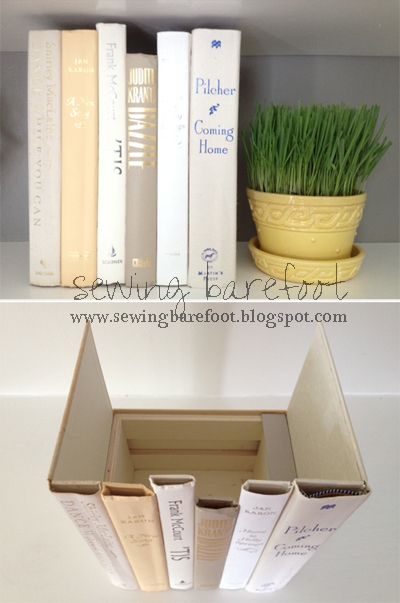 4. Laundry basket drawer
IKEA is an incredible store that contains incredible merchandise. IKEA sells cabinetry that can be used as laundry storage to keep laundry out of sight.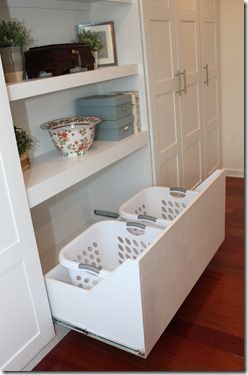 5. Dog bowl drawer
I don't know about you, but I'm a dog person, and if you are like me, then you know how messy and untidy it is to have a dog's essentials scattered everywhere. To clean things up, try to keep all of the dog's props in one place.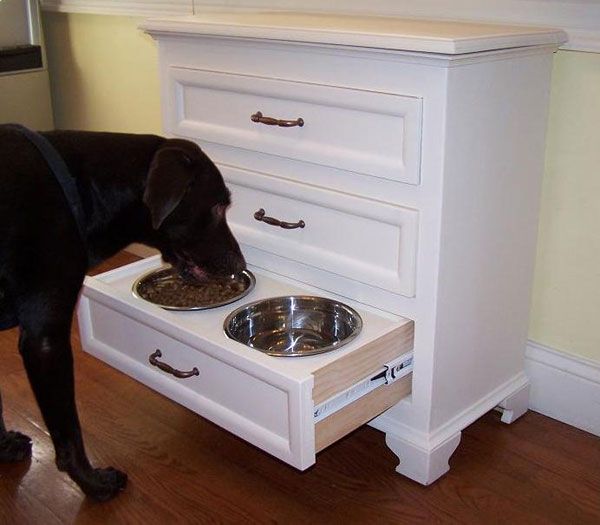 6. Undercover dog kennel
If you have a dog, then you know how important it is to have big wire kennels. Unfortunately, the kennels are ugly, but with good creative thinking, you can turn the ugly thing to beautiful decorative furniture (you can use it in your entranceway or use it as a nightstand if the kennel is small).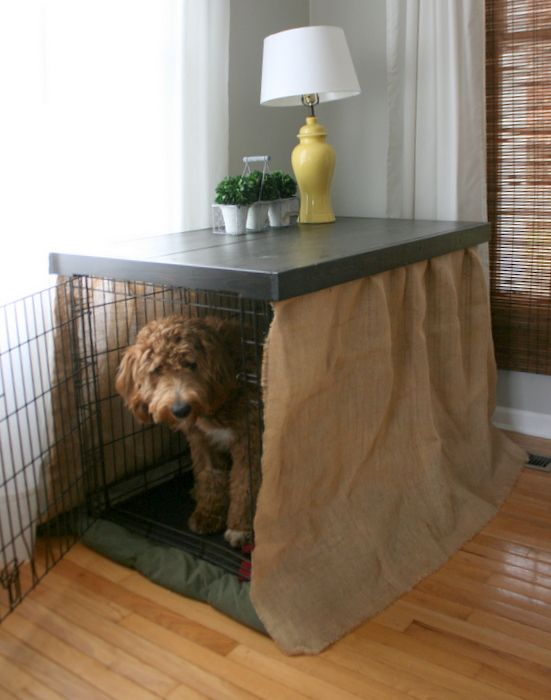 7. Hidden television
Having a large television can improve your movie-watching experience, but that big flat screen can sometimes fail to blend in with your decoration. To solve this problem, you can try to hide your TV to make it blend with your artistical decoration.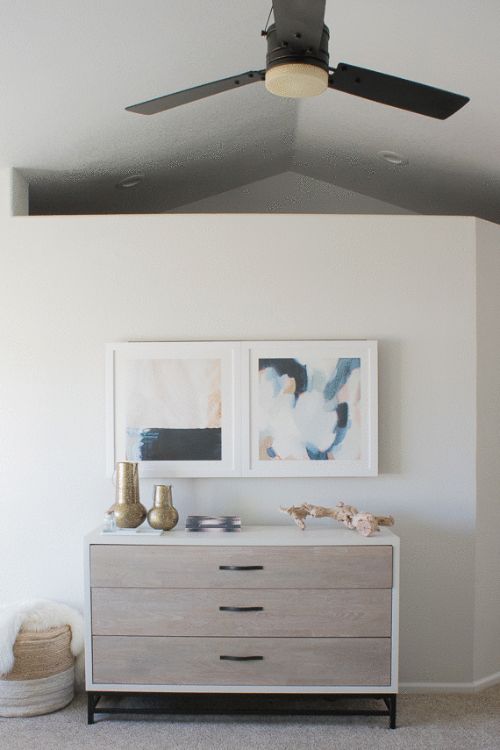 8. Jewelry organizer
I love jewelry, but sometimes they can cause an ugly mess especially if they're taking too much space. Luckily, you can get a jewelry cabinet or make your own to hold all of your jewelry and keep them out of sight.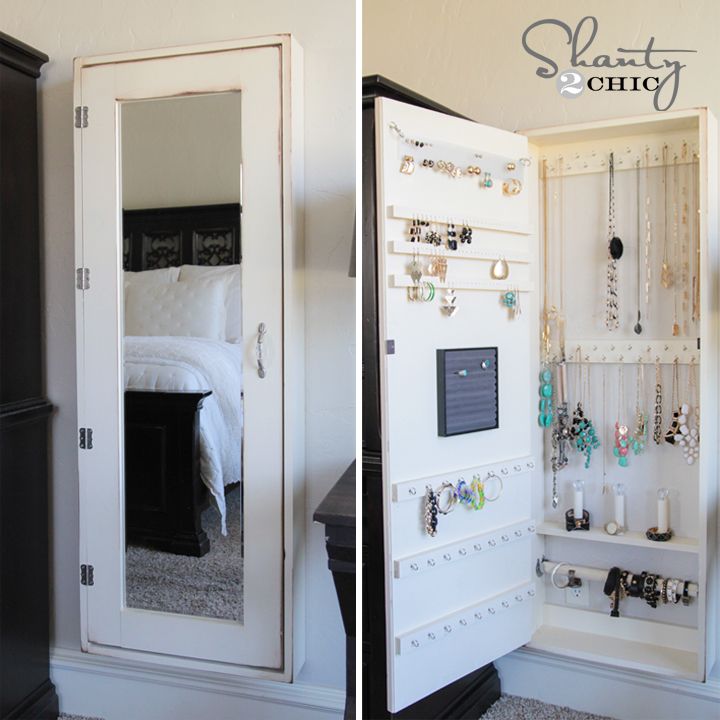 9. Folding screen
Folding screens can cover almost everything. If you love doing DIY projects, then you can make a DIY folding that fits your room. This way it will blend with the room perfectly and hide anything that you want to keep out of sight.