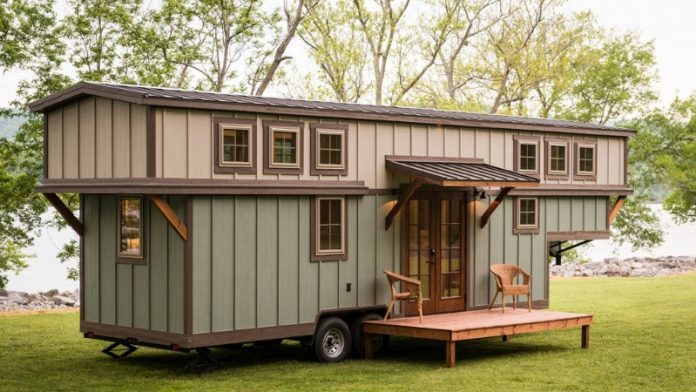 Have you ever wanted to pack up, get rid of your expensive rent or mortgage and hit the road? If the answer is yes, the little house we'll show you could be your new home. Timbercraft Tiny Homes, based in Alabama, manufactures a small model home called The Retreat that can accommodate up to six people and can be towed behind a truck.
The retreat has a total area of 416 square feet (large enough for a trailer or a home kit!). This small, very attractive home has board and batten siding, full-size appliances and a full bathroom – it even has a small covered porch!
The interior of the Retiro includes a living area (with an electric fireplace), bathrooms and a U-shaped kitchen with high quality finishes and even a four-burner stove. Surprisingly, there are three bedrooms in this small house, the largest having enough standing room. The other two bedrooms are accessed by a staircase and face each other.
CLICK NEXT PAGE BELOW TO CONTINUE READING …