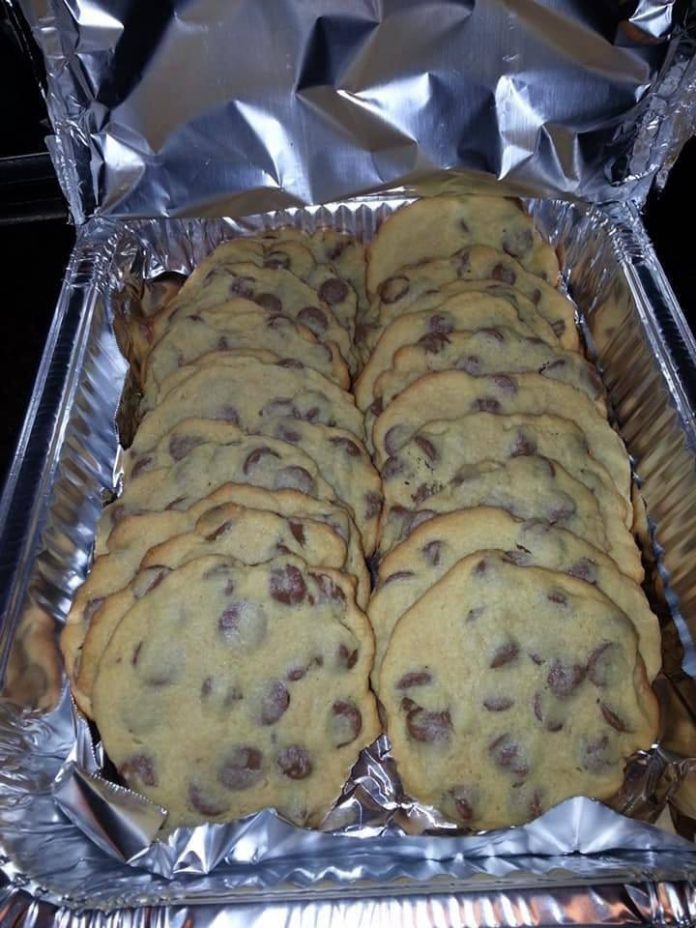 Indulge in a heavenly experience with our "Best Chocolate Chip Cookies" recipe. These cookies are the perfect blend of crispy edges, chewy centers, and pockets of melted chocolate. Whether you're baking these for a special occasion or simply to satisfy your sweet tooth, you're in for a delightful treat. With a few twists on the classic chocolate chip cookie recipe, you'll discover the secrets to achieving cookie perfection.
Ingredients:
1 cup unsalted butter, softened
1 cup granulated sugar
1 cup brown sugar, packed
2 large eggs
1 teaspoon pure vanilla extract
2 1/4 cups all-purpose flour
1 teaspoon baking powder
1/2 teaspoon baking soda
1/2 teaspoon salt
2 cups high-quality chocolate chips
1 cup chopped pecans (optional, for extra crunch)
Instructions:
Preheat your oven to 350°F (175°C) and line a baking sheet with parchment paper.
In a mixing bowl, cream together the softened butter, granulated sugar, and brown sugar until the mixture is light and fluffy.
Beat in the eggs, one at a time, and stir in the vanilla extract.
In a separate bowl, whisk together the flour, baking powder, baking soda, and salt.
Gradually add the dry ingredients to the wet ingredients, mixing until just combined.
Gently fold in the chocolate chips and pecans (if using).
Drop rounded tablespoons of cookie dough onto the prepared baking sheet, spacing them about 2 inches apart.
Bake in the preheated oven for 10-12 minutes or until the edges are golden brown but the centers are still soft.
Let the cookies cool on the baking sheet for a few minutes, then transfer them to a wire rack to cool completely.
Conclusion:
These "Best Chocolate Chip Cookies" are the epitome of homemade cookie perfection. The result is a delightful combination of buttery, crispy edges and a soft, chewy center filled with rich, melted chocolate. Whether you enjoy them fresh out of the oven with a glass of cold milk or save them for your afternoon pick-me-up, these cookies will be a crowd-pleaser. Share them with friends and family, and watch as they fall in love with your baking prowess.
Enjoy the warm, comforting embrace of these cookies and bask in the satisfaction of having created a delightful treat that will leave a lasting impression. Don't be surprised if you find yourself making them over and over again – after all, they're the best for a reason!
Source of the picture : all we cook