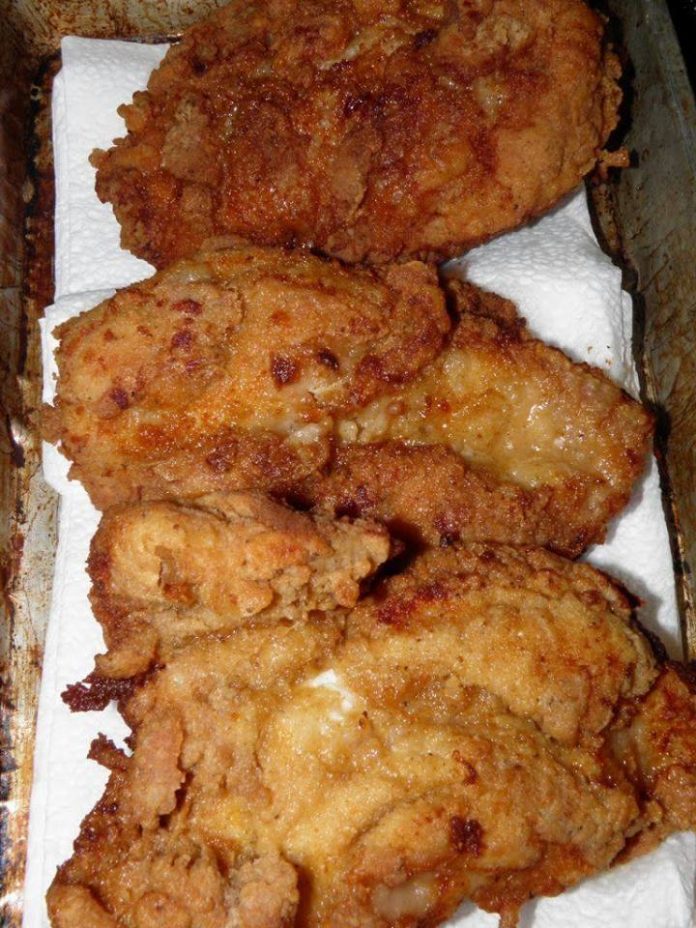 Ingredients
3 spray(s) cooking spray
1 pound(s) uncooked boneless skinless chicken breast(s), four 4-oz pieces
1/2 tsp table salt, divided, or to taste
1/4 tsp cayenne pepper, divided, or to taste
1/3 cup(s) all-purpose flour
3 oz low-fat buttermilk
1/2 cup(s) cornflake crumbs
How To Make Best Southern Fried Chicken Batter
Preheat oven to 375ºF. Lightly coat an 13- X 8- X 2-inch baking dish with cooking spray; set aside.
Season chicken with salt and cayenne pepper to taste; set aside.
Combine flour, 1/4 teaspoon salt and 1/8 teaspoon cayenne pepper together in a medium-size bowl. Place buttermilk and cornflakes crumbs in 2 separate shallow bowls.
CLICK NEXT PAGE BELOW TO CONTINUE READING …