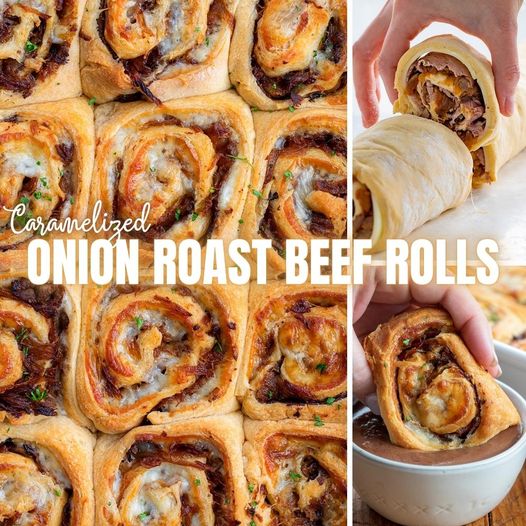 Caramelized Onion Roast Beef Rolls are crescent rolls rolled with roast beef, provolone cheese and caramelized onions.
PREP TIME : 30 MINS
COOK TIME : 45 MINS
TOTAL TIME : 1 HR 15 MINS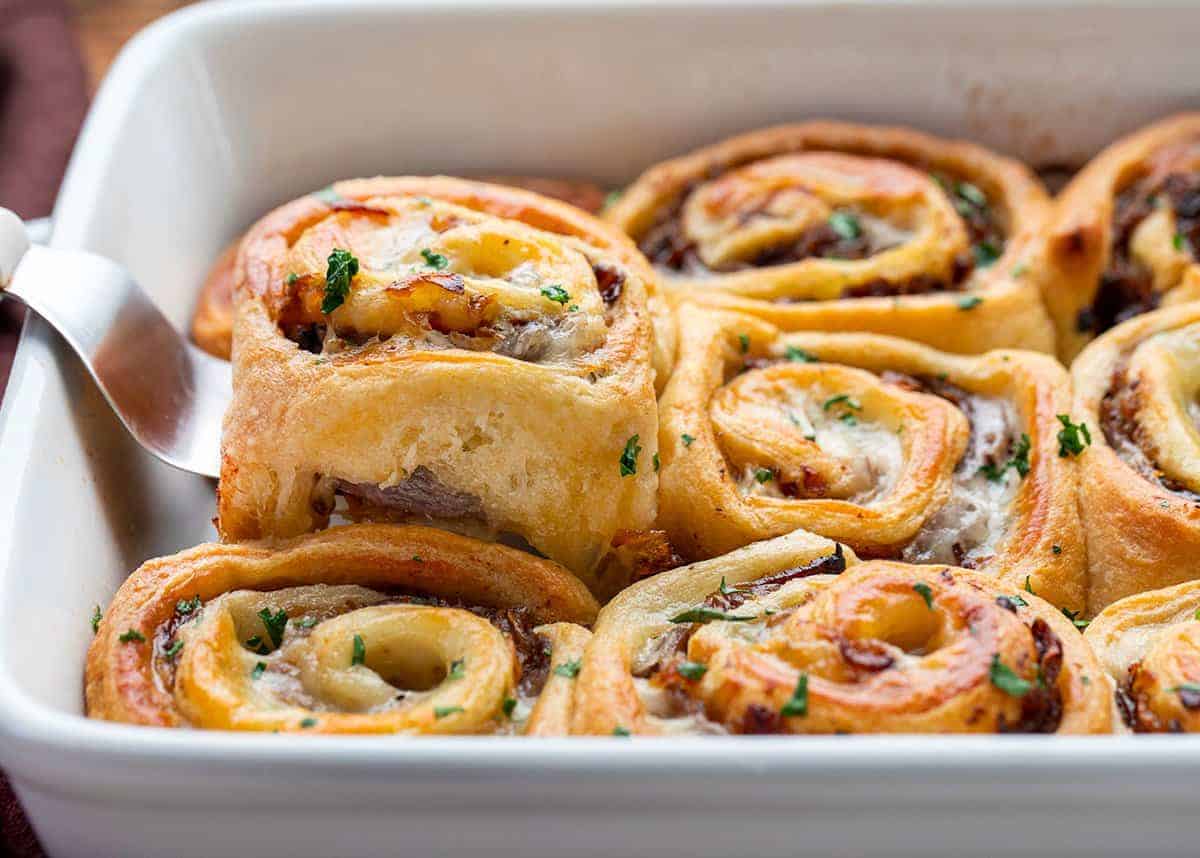 Ingredients
Caramelized Onions
¼ cup (½ stick or 57g) butter
2 large onions, thinly sliced
½ teaspoon sugar
¼ teaspoon salt
¼ teaspoon black pepper
Roast Beef Rolls
all-purpose flour, for work surface
2 cans (8 ounces each) crescent dough
10 slices provolone cheese
1 pound deli roast beef, shaved or thinly sliced
Salted Butter Topping
¼ cup (½ stick or 57g) butter
½ teaspoon salt
1 teaspoon minced parsley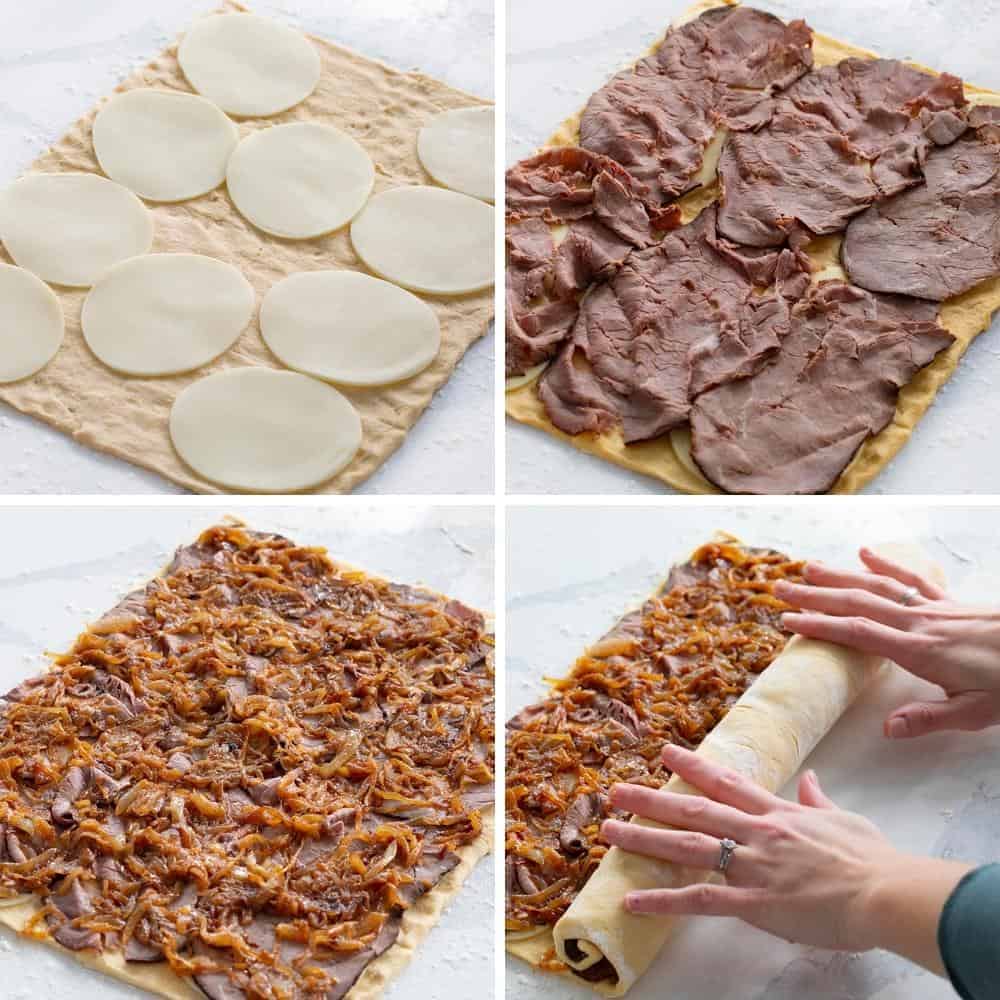 Instructions
Preheat oven to 350°F. Grease a 9×13-inch baking dish with cooking spray. Set aside.
Caramelized Onions
In a large skillet over medium-high heat, melt butter.
Add onions and sugar and cook, stirring occasionally, until the onions begin to soften and brown (about 5 minutes).
Add salt and pepper and reduce heat to medium.
Continue cooking, stirring occasionally, until onions are soft and caramelized (10 to 15 more minutes).
Remove from heat and let cool to room temperature.
Roast Beef Rolls
Remove the crescent rolls from the cans. On a lightly floured surface, unroll the crescent dough and combine into one large rectangle. Pinch together the seams.
Top with provolone cheese, roast beef, and caramelized onions.
Roll up tightly starting on the long edge.
Using a very sharp knife, cut the log into 12 rolls. Place them into the prepared baking dish.
Bake for 43-45 minutes, or until the dough is golden brown.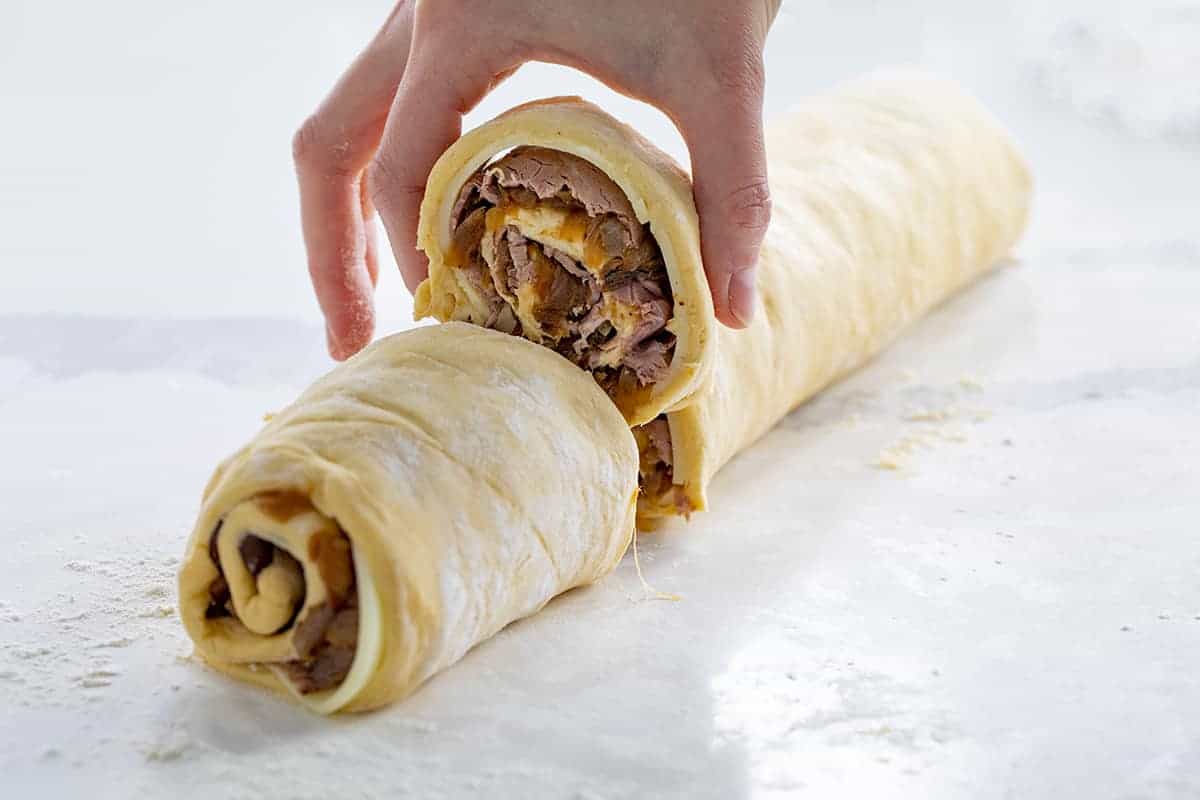 Salted Butter Topping
When the roast beef rolls are almost done baking, prepare the salted butter topping. In a small, microwave-safe bowl, melt the butter. Stir in the salt and parsley.
Brush the salted butter over the warm rolls. Serve.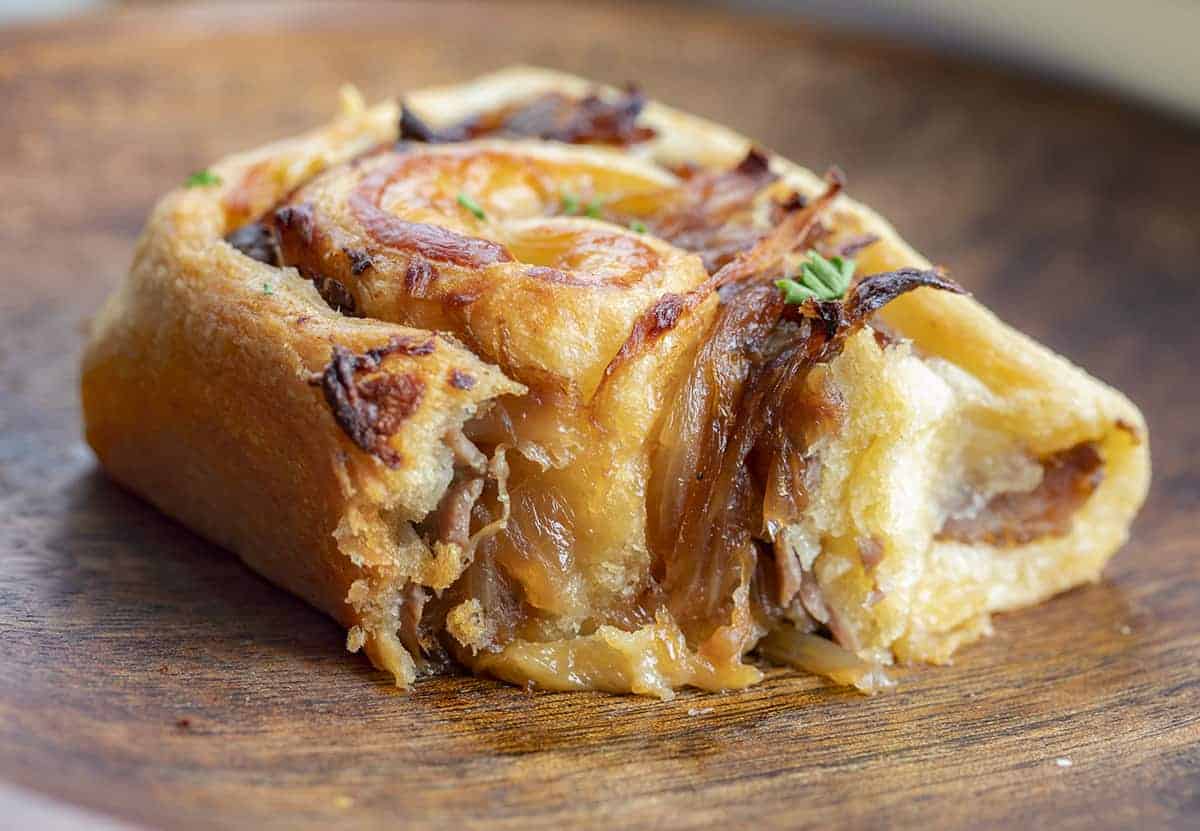 Course: Appetizer
Keyword: Caramelized Onion Roast Beef Rolls
Servings: 12
Calories: 330