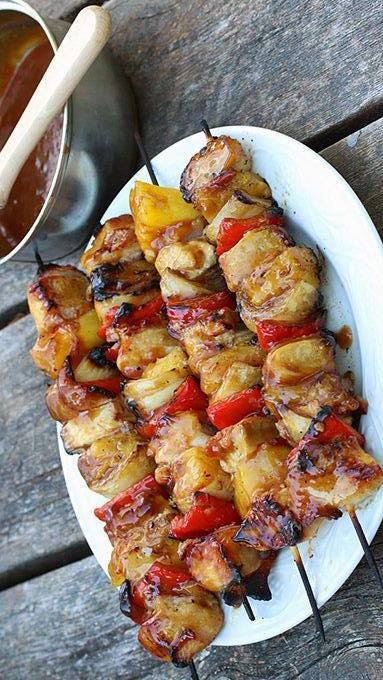 Everyone loved this recipe. It was extremely easy. It also is very low fat. Next time I would eliminate the powder and use fresh chopped garlic and ginger. I did not marinate the pineapples with the raw chicken (that didn't seem safe to me). I put the onions, chicken and pineapple on separate skewers.
Chicken goes on the bbq first, then add the onion skewers, a few minutes later, and for the last 2-3 minutes add the pineapple to the bbq.
I served this dish with white rice and it was a perfect meal.
Ingredients
3 Tbspsoy sauce
Click Next Button Bellow for Full Recipe