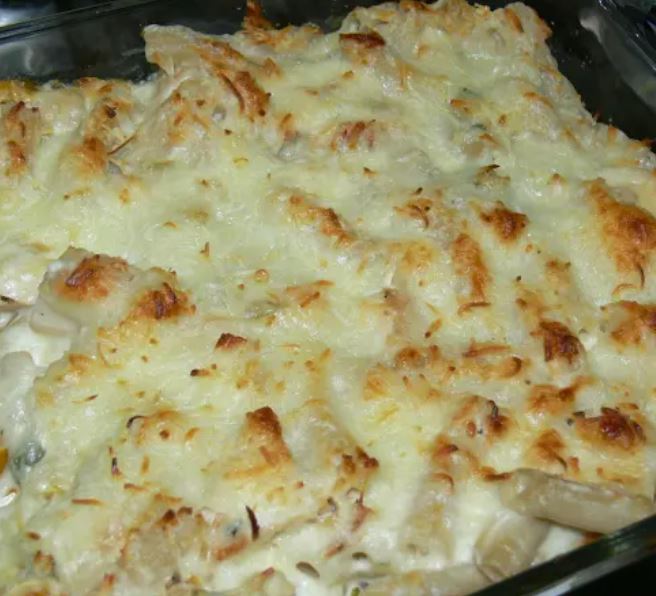 Everyone loves this creamy pasta dotted with colorful veggies from our garden.
ho's ready for creamy deliciousness?! This is one fabulous go-to casserole recipe… Enjoy!
Ingredients
PRIMAVERA
3 to 4skinless boneless chicken breasts
·olive oil
·salt and pepper
1/2onion
1/2green pepper
1/2yellow pepper
6 ozfavorite pasta, cooked
1 cItalian blend cheese or mozzarella
·garlic cream sauce (see below)
GARLIC CREAM SAUCE
·olive oil
1 Tbspflour
1/2 tspgarlic, minced
1/2 cwhite wine (less if yours is strong flavored)
1/3 cfrozen chopped spinach
2 chalf and half
1 to 1-1/2 cshredded Parmesan (not the stuff in the shaker)
How to Make Chicken Primavera
Garlic Cream Sauce: Drizzle a little olive oil in pan, add garlic and saute for just a moment or two so as not to burn the garlic. Add the flour, cooking for a moment. Then add the half and half, wine, and spinach to the flour mixture. Bring to a boil. Add Parmesan and stir until blended. Set aside.
CLICK NEXT PAGE BELOW TO CONTINUE READING …