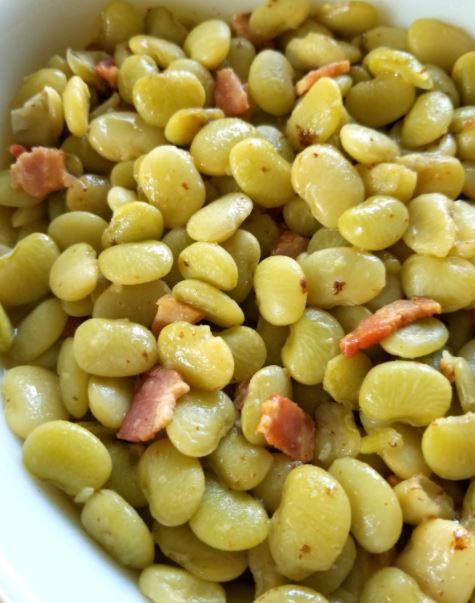 PREP TIME: 15 MIN
COOK TIME: 1 HOUR
TOTAL TIME: 1 H & 15 M
A no-fail Southern recipe for tender baby lima beans (butterbeans) cooked low and slow with bacon.
INGREDIENTS
4 slices bacon
1 lb. fresh or fresh-frozen baby lima beans
4 cups chicken broth or water
1/2 teaspoon salt (plus more to taste)
INSTRUCTIONS
Cut bacon into small pieces then cook until crisp in a large saucepan.
Add beans then add enough broth or water to cover the beans by a little less than an inch of liquid (you may not need all 4 cups).
CLICK NEXT PAGE BELOW TO CONTINUE READING …