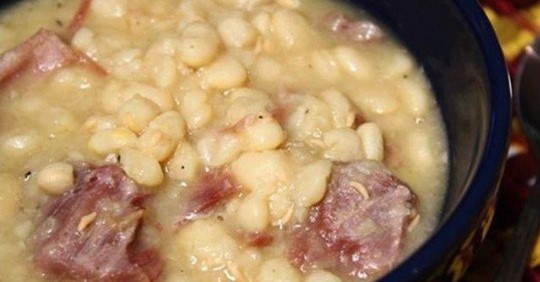 4-Ingredients Crock Pot Great Northern Beans – Don't LOSE this recipe ?
These crock pot great northern beans are made with dry beans and an assortment of vegetables. It's a versatile recipe, and you can easily change the seasoning vegetables. Or add some ham or bacon to the beans.
The beans pictured were cooked in the slow cooker with no pre-soaking or cooking, and they cooked perfectly. If you regularly have trouble with beans becoming tender, go ahead and soak them overnight. Or do a quick-soak (on the package of beans) and simmer a bit before you add them to the slow cooker. Though many say salt does not have an impact on the tenderness of the beans, add it near the end of the cooking time and after the beans have become tender.
How to Make It:
Click Next Button Bellow for Full Recipe…