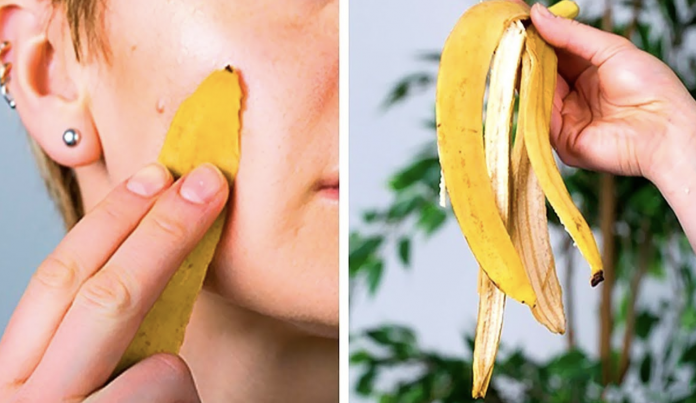 Usually, when people finish eating bananas, they throw away the peels not realizing that they're missing out on so much because the peels can have a lot of tricks hidden under their sleeves especially when it comes to pedicures.
Bananas themselves have great benefits and a lot of handy uses because of the amount of sugar it contains that gives you an amazing energy boost and make you immune to cramps and you will no longer face issues with stomach acids, on top of that, it will help you improve your bowel movements. If you have iron deficiency, then you should start eating bananas regularly because they can help you against anemia. However, if you are diabetic make sure to ask your doctor about whether or not bananas are allowed in your daily meals.
Now back to the peels, bananas are great, but their peels are also great. Here's what happens when you start rubbing banana peels on your feet.
Many people want to have good looking feet to wear sandals during the summer season, that is why most of the people go to salons to get a pedicure, but that method can be ridiculously expensive. But there's nothing to worry about because banana peels are here to save the day because the vitamins and amino acids that are stored in them can make your feet look and feel softer and smoother very quickly.
To do this method, simply start by cleaning and drying your feet. Once done, rub the soles of your feet using the inside part of the peels and the important and softening ingredients will automatically be absorbed by the foot soles. Once you're finished, use lukewarm water to rinse your feet or mix warm water with baking soda and bathe your feet in the solution. When you're done doing all of that, apply body lotion on your feet and wear clean and dry socks.