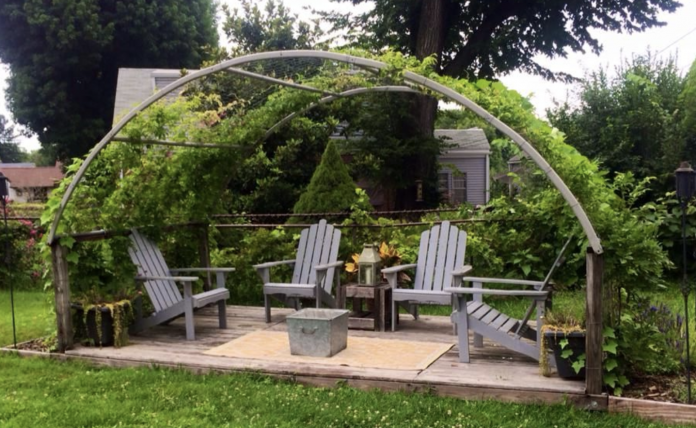 If you have an old trampoline that you don't use anymore, don't throw it away. The old frame can have some other pretty good uses that you can find handy. Creativity is the key to survival, right? Then these 12 ideas are sure to be creative because they will turn that useless trampoline of yours into something that you can use again.
1. Make the frame into a garden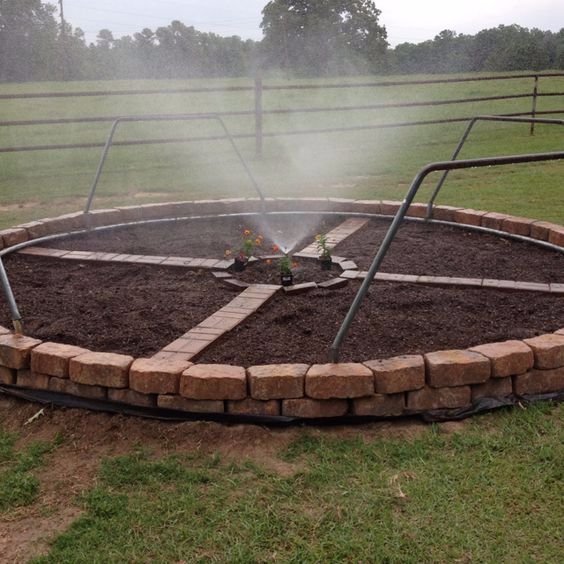 Start by removing the canvas of your broken trampoline, then flip the trampoline upside down and use it to make a simple and little garden. The picture above is a perfect example of this method used by Donna Beets. You can be even more creative and add some fencing around the sides, or use your mind to do whatever you think of and even the sky won't be a limit to your ideas.
2. Use frame for an arbor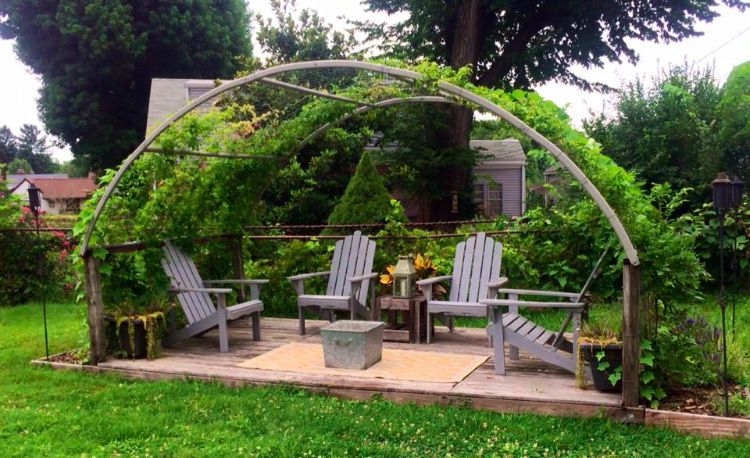 Use the arched trampoline as a garden frame. Simply attach the trampoline to a fixed base, then make a good looking arch that will be soon covered with lash vines giving you a nice relaxing area that you can sit in and clear your mind.
3. Soccer goal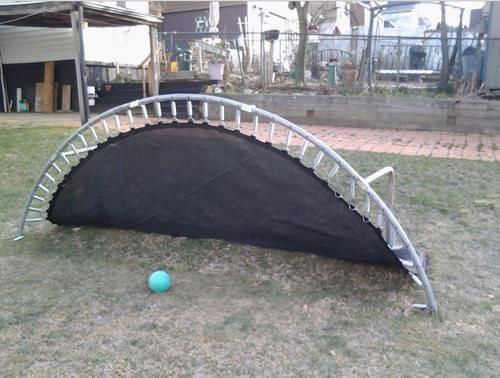 If your kids love to play soccer, then use the old trampoline frame to create a small goal post. The best part is that you will get to have to goals because when you cut the trampoline in half, you will end up with two parts that can be used for the exact same purpose.
4. Giant holiday wreath​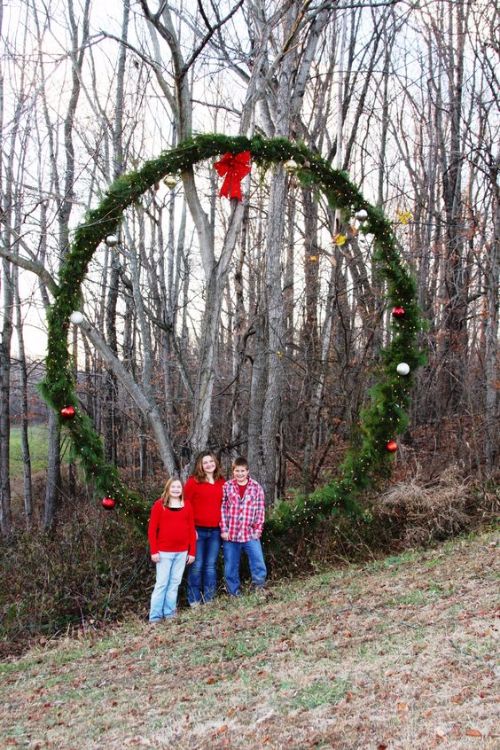 You can use the trampoline to create a massive wreath that you can hang somewhere in your garden if you want to express a real holiday spirit. This is going to make holidays unforgettable and will definitely leave behind some great memories.
5. Rose Arbor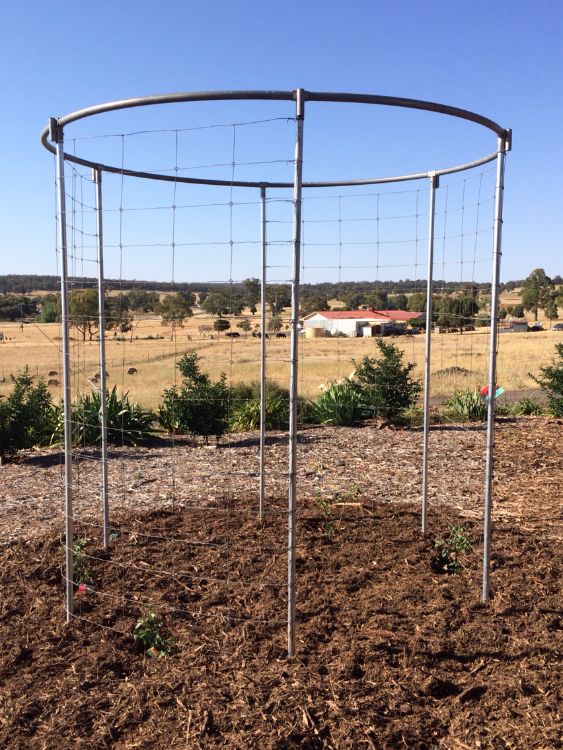 Use the big frame of the trampoline to create a big lattice that you can use for a rose garden. This is going to look absolutely amazing when the blooming season arrives.
6. Chicken coop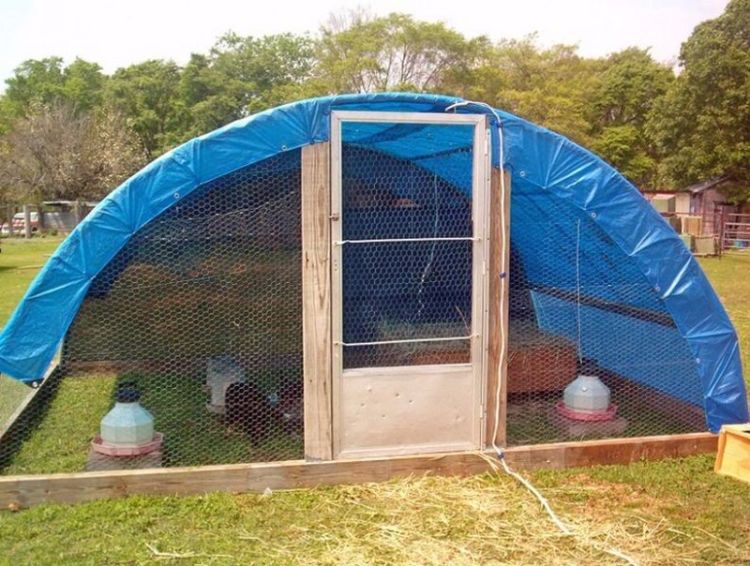 If you want to raise some chickens but you don't have a place where you can let them stay, then use your trampoline frame to create a chicken coop. It needs some designing process especially with the curved roof that will not allow water pooling. This idea can be quite cheap actually, scrap wood, chicken wire, and an old trampoline, that's old you need.
7. Elevated garden​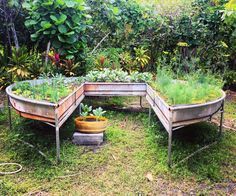 Put life back again in your trampoline by giving it a new purpose. Use the trampoline to create an elevated garden by fitting curved planters in it. This will provide an awesome view and protection from annoying insects.
8. Swinging bed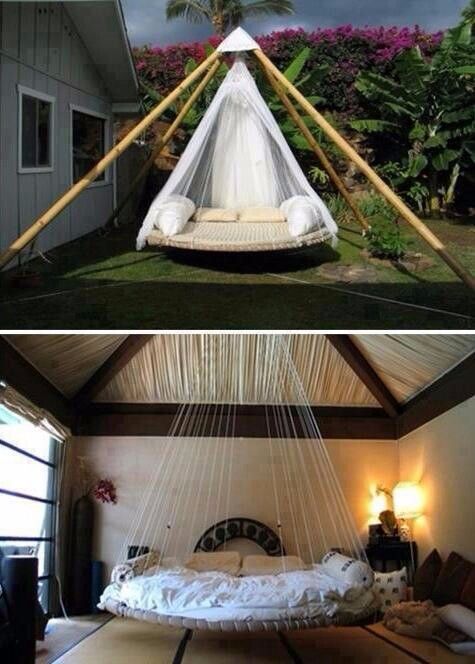 This is a childhood dream of so many people including me. Create a swinging bed that can offer a totally new sleeping experience, different than any you have ever tried. You can make a small one using kid trampolines or a king size one with the big trampoline. Make sure that your roof and room structure can support your weight alongside the mattress and the trampoline.
9. Pest-proof garden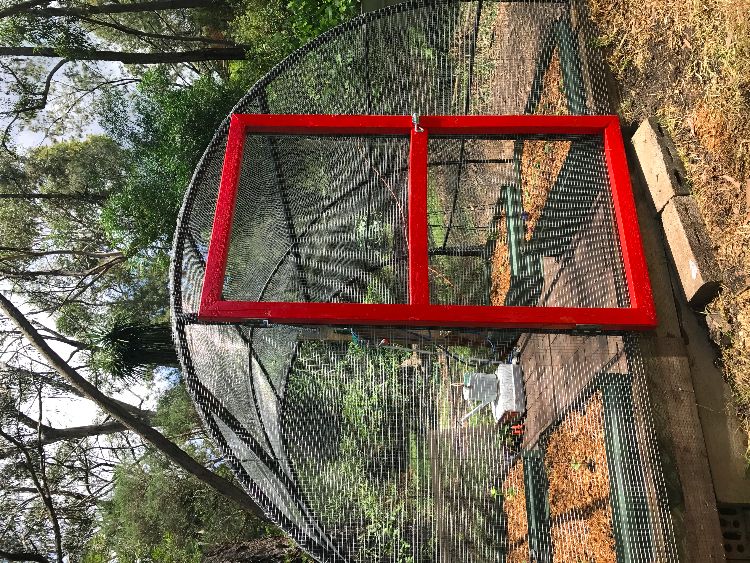 The curved frame of the trampoline and some fences can be used to create a pest-proof garden, allowing your plants to grow outdoors without them having to deal with any kind of pests.
10. Garden arch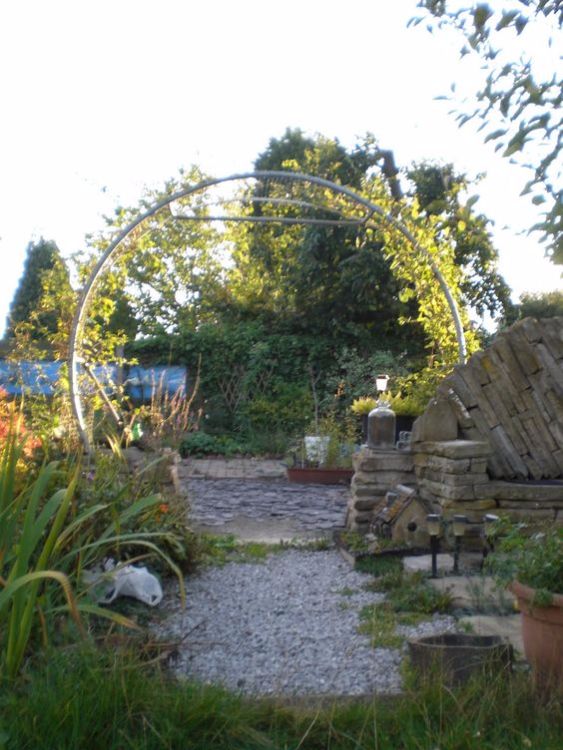 The curved frame of the trampoline can be used to make many wonderful creations. Use the frame to add a shrine-like entry point to the garden. You can cover it with roses or vines to create a mesmerizing and breathtaking look.
11. Movie screen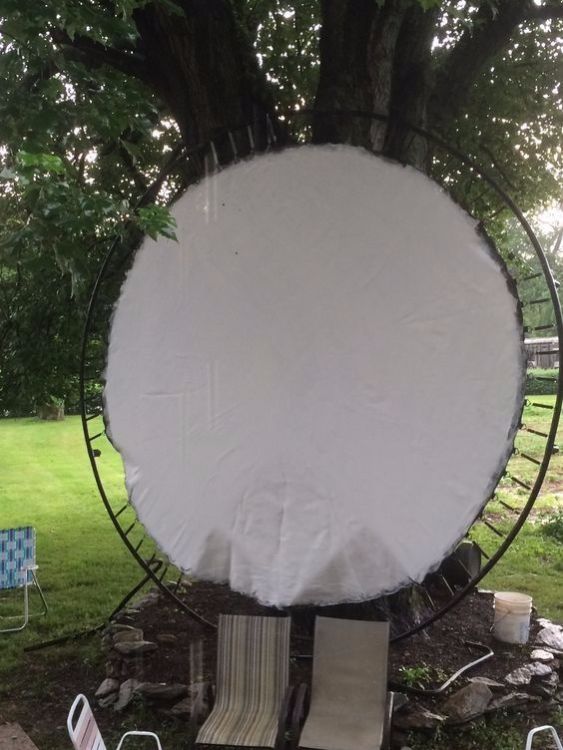 This method requires a projector. But, if you have one, then you can step up movie nights to the next level, just imagine watching movies with your family or partner outside laying down on grass during the summer. Make sure to get rid of the trampoline's fabric and replace it with a white tarp, then just play the movie you want to watch and enjoy.
12. Hang porch plants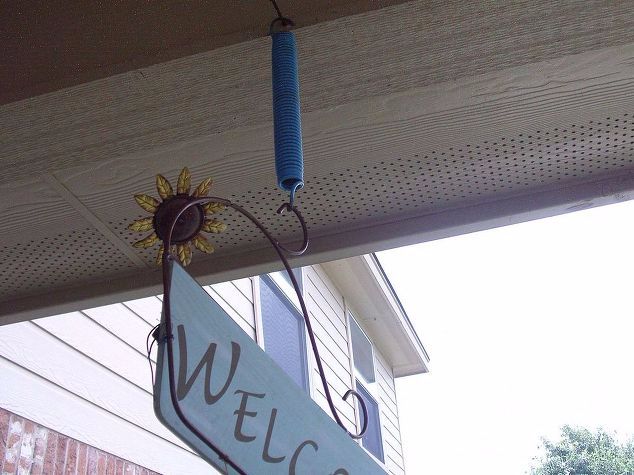 This method requires the springs of the trampoline only. You can use the springs to hang porch plants easily. The springs will actually allow the plants to sway a little bit with the wind, but if you attach heavy plants then they will remain steady all the time.